SHIPPING TO KENYA
Jambo! " CargoMaster is renowned for delivering low-cost Sea Freight Container Shipping to Nairobi, Kenya. CargoMaster delivers all over Africa, East Africa, West Africa, South, North and Central Africa."
"Grant Carroll,the Managing Director of CargoMaster boasts 35 years transportation experience and 18 years experience Shipping Containers all around the world including Kenya, many years' experiences indeed, a Transportation PROFESSIONAL, with vast experience and know- how." 
"Why you should contact CargoMaster for your shipping container to Kenya."
Genuine professionals with real experience on call and available to help you with all your documentation to East Africa
Your backed by a company that offers real and extensive international transportation resources.
An established and proven African shipping network (no silly, fast talking salesman or spin!)
Services from and to Sydney, Melbourne, Brisbane, Perth, Adelaide, Canberra, Hobart and Darwin.
SOME BASIC INFORMATION ABOUT KENYA 
LOCATION: East Africa
POPULATION: 53 Million
CAPITAL: Nairobi (population 4.3 million)
CURRENCY: Kenyan Shipping
MAJOR PORTS: Mombasa
MAJOR AIRPORTS: Jomo Kenyatta International Airport
LATEST NEWS: The Star
"SPECIAL SHIPPING CONTAINER DEALS FOR CITIZENS RETURNING TO NAIROBI"

CALL NOW: 1300 767 136
"SHIPPING HEAVY MACHINERY AND INDUSTRIAL EQUIPMENT TO KENYA"
"VESSELS SAILING WEEKLY FROM AUSTRALIA TO MOMBASA"
CALL: 1300 767 136
SHIPPING CONTAINER DIMENSIONS
Below are the dimensions of containers and flat racks that CargoMaster ships to Africa. Vessels sail weekly to most major African cities. If you want to move cars, buses, trucks, machinery, or if you are relocating to Africa call CargoMaster and ask about Self-Pack international shipping containers to Africa. With a CargoMaster self -pack you are in control of your move plus you save thousands compared to an international removalist!
20 ft Standard Dry (8'6″ x 8′ x 20′)

Weight: 4500lbs
Max Gross Weight: 66,139lbs
Interior Dimensions:
Length: 19′ 5″
Width: 7′ 8-⅛"
Height: 7′ 9-⅝"
Door Opening:
Width: 7' 8-½"
Height: 7' 5-¾"
40 ft Standard Dry (8'6″ x 8′ x 40′)

Weight: 8500lbs
Max Gross Weight: 66,139lbs
Interior Dimensions:
Length: 39′ ⅜"
Width: 7′ 8-⅛"
Height: 7′ 9-⅝"
Door Opening:
Width: 7' 8-½"
Height: 7' 5-¾"
40 ft High Cube (9'6″ x 8′ x 40′)

Weight: 8750 lbs
Max Gross Weight: 68,008lb
Interior Dimensions:
Length: 39′ 4"
Width: 7′ 7"
Height: 8′ 9″
Door Opening:
Width: 7' 8″'
Height: 8' 5"
BREAK BULK, OUT OF GUAGE AND PROJECT SHIPPING TO AFRICA:
CargoMaster looks after break bulk shipping to Africa from Australia too. Vessels sailing weekly from Sydney, Melbourne, Brisbane, Perth, Adelaide and Darwin to Africa. CargoMaster will organize lashing and bracing of cargo onto flat racks and when required marine surveyors to inspect the loaded flat rack. Flat racks can be delivered to your premises or can be loaded in any of CargoMaster's yards around Australia. Marine transit insurance available if required.
20ft flat rack dimensions
Dimensions of 20ft flat rack container
Internal length
5.94 m / 19.5 ft
Internal width
2.35 m / 7.7 ft
Internal height
2.35 m / 7.7 ft
Tare weight
2,360 kg / 5,203.8 lbs
Payload capacity
30,140 kg / 66,458.7 lbs
Cubic capacity
32.7 m³ / 1,154.3 cu ft
40ft flat rack dimensions
40ft flat rack dimensions
Measurement of 40ft flat rack container
Internal length
12.13 m / 39.8 ft
Internal width
2.40 m / 7.9 ft
Internal height
2.14 m / 7 ft
Tare weight
5,000 kg / 11,025 lbs
Payload capacity
40,000 kg / 88,200 lbs
Cubic capacity
62.2 m³ / 2,195.7 cu ft
SOME TYPICAL QUESTIONS CLIENTS ASK CARGOMASTER ABOUT SHIPPING TO KENYA
"CargoMaster ,what types of freight can we ship in shipping containers to Kenya"
"If personal effects, Household goods you can send most things but check with Kenya Revenue Authority It may be helpful to contact Kenya High Commission in Canberra you could also check out Australian Border Force to ensure no embargoes , contact CargoMaster first, CargoMaster is here to help you, please see below for more help:
Household Goods and Personal Effects
FIRST TIME ARRIVALS INTO KENYA:
Personnel arriving for a new contract into the country are exempted from paying taxes on their personal effects/household goods and one motor vehicle under part A paragraph 4 of the 5th Schedule of the East Africa Community Customs Management Act 2004, provided that the contract is for a term not less than two years. The paragraph provides for the conditions and limitations for such importation.
Used household goods and personal effects are duty exempt provided goods have been owned and used by the client for a minimum of one year and goods are imported within three months of the Work Permit being issued.
Items cannot be sold, lent or otherwise disposed-off during stay of a client who is under work permit.
FOR RETURNING RESIDENTS:
Returning Kenyans are exempted from paying taxes on their personal effects part B paragraph 5 of the 5th Schedule of the East Africa Community Customs Management Act 2004. The paragraph provides for the conditions and limitations. Among them,
If you are intending to change residence to come back to Kenya, you must be over 18 years old. We shall verify your supporting documents which may include your passport, Alien ID, work permits etc.
Original Valid passport used for the last 2 years or any previous passport other than the current passport. (The entry and exit stamps are used by customs to check the compliance of the regulation).
Must have proof of living abroad for two years and have their effects imported within 3 months of arrival.
Under the Same Schedule, returning residents are also allowed, one motor vehicle (excluding buses and mini buses) into the country duty free subject to the following conditions:
The importer must be changing residence and not just been out of the country merely on temporary nonresidential visit.
The Importer must be over 18 years old.
The individual must have personally owned and personally used the motor vehicle outside Kenya for at least twelve months (excluding the period of the voyage in the case of shipment) prior to importing the motor vehicle. As an importer, we shall verify this when you furnish us with your original passport.
Required Documents:
Supporting documents should be attached including but not limited to:
Passport – original, (if issued within last 2 years, the old passport is also required)
Residence Visa/Work Permit – original
PIN Certificate – obtained through the Kenya Revenue Authority
Bill of Lading/Air Waybill – original
Comprehensive Valued Inventory – 3 copies, detailed per box /boxes numbered, signed by owner
Comprehensive Packing List
Authority letter – Nominating a licensed customs clearing agent to act on their behalf
Original logbook from country of importation in case of motor vehicle
Diplomat Status
Diplomatic goods are not subject to inspection with the approved Pro1b form. Diplomats must be present in Kenya when shipment arrives.
Required Documents
Passport – Original
PRO IB Forms – approved by Ministry of Foreign Affairs, exempts diplomat from inspection
PRO IA Form – required if importing alcohol, approved by Ministry of Foreign Affairs
Comprehensive inventory – all high-tech equipment, computers, electronics, stereos etc.
PIN certificate
Importation of Pets
Dogs & cats are allowed with approved import permit; they are dutiable but exempt from VAT.
Pet birds are prohibited.
Required Documents
Import Permit – obtained from Veterinary Department, Kabete, Nairobi prior to departure.
Pet Owner's Passport.
Certificate of Vaccination – including rabies, must be current.
Health Certificate – by a Veterinarian.
"What are the requirements to enable me travel across Kenyan borders by road with a personal car?
For Kenyan residents traveling with a vehicle registered in Kenya, you will have to deposit your logbook with Customs at the point of exit or border and collect it upon re-entry into the country.
For foreigners, a carnet de passage has to be used. This document is obtained from Automobile Association of any country. It contains a list of countries it can be used.
"CargoMaster what is the shipping cost from Australia to Kenya"
"Shipping costs to Kenya from Australia vary depending on your special requirements, We are happy to help and remember to call CargoMaster for Australia';s best rates to Mombasa and Nairobi!"
"  I need to ship a car to Kenya from Australia can you help"
"Yes, of course we can , please read below more about importing cars and vehicles into Kenya:
"What are some of the regulations for importing a car in Kenya?
The vehicle must comply with the Kenya Bureau of Standards requirements of Legal Notice No. 78 of 15thJuly 2005 (Verification of Conformity to Kenya Standards Imports Order, 2005) and KS1515:2000 Kenya Standard Code of Practice for Inspection of Road Vehicles. In Particular, The Imported Vehicle;
Must be less than 8 years old form the year of first registration.
Will be subject to road-worthiness inspection by a KEBS appointed inspection agent in the country of export.
Must be Right Hand drive
"What Taxes are Applicable in Motor Vehicle Importation"
The following taxes/duties are payable for motor vehicle imports based on customs value.
Import Duty (25%)
Excise Duty
This duty varies with vehicle category.
Private passenger vehicles of petrol engine whose engine capacity exceeds 2500cc (30%)
Private passenger vehicles of Diesel engine whose engine capacity exceeds 3000cc (30%)
All Other Vehicle Categories (20%)
Value Added Tax (16%)
Import Declaration Fees (2%)
Railway Development Levy (1.5%) 
"What documentation is required ?
Importation Supporting documents should be attached including but not limited to:
Original Commercial Invoice
Original Logbook from the country of importation that has been cancelled from the country of origin, as this will be required by National Transport and Safety Authority to give you an original Kenyan Log Book
Original Bill of lading
Pre-shipment inspection certificate. (certificate of road worthiness)
Copy of your PIN certificate/ Copy of certificate of Incorporation (applicable to companies) 
WATCH IMPORTATION PROCESS HERE 
CargoMaster offers car shipping to Kenya from all capital cities, including packing and shipping cars,motor vehicles to Kenya"prices vary so call us for more information"
"What is the size of a 20'shipping container"
"The size of a 20'shipping container is: Length 5.9m x Width 2.3m x Height 2.3m, a 20'shipping container holds approx 30 cubic meters, equivalent of a 3 bedroom house"
"What is the size of a 40'container"
"The size of a 40'container is: Length 11.9m x Width 2.35m x Height 2.35m, if you need to ship a car to the Netherlands as well as furniture a 40'container is ideal, a 40′ container holds approx 60 cubic meters
"CargoMaster, how do we pack a shipping container correctly"
"Speak to CargoMaster about packing shipping containers, years of experience means we know a thing or to about stuffing containers!. Packing shipping containers is a relatively simple process, try to distribute the cargo weight equally when packing the container, use ratchet straps to secure your belongings, using blankets and plastic wrap will help to avoid damage to furniture. Unpacking the shipping container safely, should be a simple process (if your goods were packed correctly before departure) Remember, when loading the container, do not load cargo right up against the container doors, so as to avoid cargo "spilling out" when you open the doors at your destination"  
"CargoMaster are you International Removalists"
So Sorry no, CargoMaster delivers international shipping containers from Australia  to Africa and all around the world. CargoMaster offers Freight Forwarding services (including shipping heavy machinery)  and Self Pack International Shipping Containers from Australia to Africa and from Africa to Australia and world-wide ,CargoMaster is not an International removalist (be careful, don't let anyone pull the wool over your eyes, their is a difference!) however call us anyway, we know and are happy to recommend reputable Australian removalists! CargoMaster offers a very broad range of shipping and freight forwarding services to most destinations in Africa. In the unlikely event that CargoMaster does not offer the particular shipping service you are looking for, CargoMaster will recommend a reputable, established and professional Australian Freight Forwarder to help you, so again, call us anyway, CargoMaster has many Freight Forwarding friends, both here in Australia and all around the world!
"CargoMaster, do you offer shipping from Australia to Mombasa"
"Yes we do! mostly to The Port Of Mombasa  and also to the nations capital Nairobi  Kenya is one of our most popular destinations, we ship all types of cargo to Mombasa and Nairobi"
"Who owns CargoMaster, who are the Directors"
"CargoMaster is owned by Grant Carroll, a New Zealander (who is based in Australia) more about CargoMaster click here . Remember, CargoMaster is a registered and protected  Australian Trademark, so no one else can copy CargoMaster.
"CargoMaster, are all Freight Forwarders to Kenya the same"
"No, please be very careful about who you choose when sending your goods to Kenya from Australia" 
" CargoMaster, what should I look out for when choosing a Freight Forwarder to Kenya" 
" To begin with, look very closely at their website details (remember, it's easy to set up a website and call yourself a Freight Forwarding expert!), go to their about us page, do they give you any specific details about their company or experience, or is it all just spin. Find out when they were established (incorporated), you can easily check this on the ASIC website, click here to go to ASIC search, its a free Australian Government service!). Do they give specific details about their experience, if not it's wise to be suspicious, ask about the Directors, who are they and what experience do they have in the transportation industry ( after all, its only fair, they want you to hand over your hard earned $$$$$$, ask yourself, who am I handing my money over too!). How many containers have they shipped to Africa. Do they make what looks like a lot of exaggerated claims on their website, about their company and experience, yet don't seem to offer much detail , if so, well done! your on to them! do not risk it, don't call them. Remember, choosing the right freight forwarder is vital, choose the right freight forwarder and you will have a smooth shipping experience and a life long transportation partner with world-wide connections!"
"Happy Shipping to the worlds second most populous continent and the second largest continent on Earth, Africa, from CargoMaster!" 
SHIPPING CONTAINERS TO KENYA

" Jambo" Welcome to our site and thank you for visiting CargoMaster. At CargoMaster we're all about delivering great service and EASY to work with International Shipping Solutions, for AIR FREIGHT and SEA FREIGHT  (containers for sea freight). CargoMaster is a small, personalized  specialist OPERATOR to The Republic Of Kenya, shipping to Mombasa and Nairobi, Kenya, from, Sydney, Melbourne, Brisbane, Perth, Adelaide, Hobart and Darwin!
scroll down for more info about moving containers to  Kenya!
CargoMaster works with a GLOBAL TEAM OF CONNECTED AND DEDICATED TRANSPORTATION PROFESSIONALS. CargoMaster is a FULLY INSURED, INTERNATIONAL SHIPPING COMPANY (or International Freight Forwarder), boasting 35 YEARS TRANSPORTATION EXPERIENCE . CargoMaster is renowned for delivering COST EFFECTIVE international shipping solutions to and from Kenya, we have been SHIPPING CONTAINERS AND ORGANISING THE URGENT UPLIFT OF AIR FREIGHT TO KENYA FOR OVER 15 YEARS, SAVING OUR CLIENTS THOUSANDS OF DOLLARS in international shipping costs, CargoMaster has moved hundreds of containers from Australia to Kenya, shipping a huge variety of cargo, for a very broad range of clients including; private individuals and families with personal and household effects, small business importers and exporters, Major corporations,Government departments and agencies, Australian Defence Forces. CargoMaster moves all types of cargo; machinery,excavators, cars,buses,mining equipment, industrial machinery,clothing,second hand goods, military machinery and equipment, major art shipments, ship spares, expo equipment, construction machinery, agricultural machinery, the list is endless!
CargoMaster has a wide variety of sea freight shipping equipment available to meet the needs of even the most difficult logistics projects. Vessels sail weekly from all Australian capital cities (Darwin too!). Not all shipments are the same,CargoMaster has available various types of shipping equipment including; 20ft and 40ft containers, flat racks, open top and high cube containers,Break-Bulk and project cargo and heavy-lift  for shipping heavy items overseas. The most popular destinations are; Mombasa and Nairobi (we are able to offer container shipping services to other centres in Kenya,for any other Kenya centers not mentioned above, please call us we can help you!)
AIR FREIGHT SHIPPING TO MOMBASA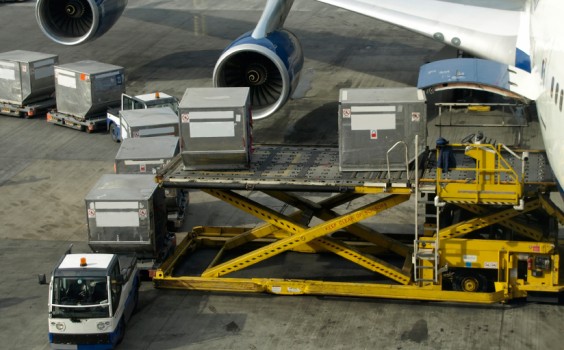 CargoMaster only handles air freight shipments to Kenya, 150KG plus. Our urgent air freight and deferred air freight services to and from Mombasa and Nairobi, Kenya are available from all Australia major cities and some regional centres (due to flight restrictions,or aircraft types or no international airport, partial road freight may be required) .So we are able to respond to your inquiries quickly, please check the weight and dimensions of your shipment prior to contacting us. Most popular air freight destinations are; Nairobi and Mombasa . The heaviest traffic lanes for air freight are; Nairobi. Transit times from Australia to Kenya cities will vary slightly, depending on the origin of the consignment, mostly you can expect between 4-6 days transit time from pick up (approx),if you need a faster service, yes we can do it, call us, we will be able to help! CargoMaster is not new to moving air freight or sea freight  to and from Kenya, as mentioned earlier, we've been moving air cargo to and from Kenya for many years,CargoMaster has built an impressive and extensive network of agents and linehaul operators in Kenya.Air freight services to Kenya include, specialist air freight charter operations and consultancy services, heavy lift /heavy cargo and special project air cargo/international freight.
CargoMaster offers you a PROVEN , technologically advanced World-wide team of EXPERIENCED PROFESSIONALS who KNOW- HOW to get your goods to Kenya, QUICKLY AND COST EFFECTIVELY.
REMEMBER, when you work with CARGOMASTER your backed by an EXPERIENCED international shipping company offering you an ESTABLISHED and PROVEN, TECHNOLOGICALLY ADVANCEDinternational shipping network. We offer our shipping services to KENYA as specialists, with SECURITY, INTEGRITY and PROFESSIONALISM synonymous with the CargoMaster name.
$$$$$$$$  RED HOT, SHIPPING CONTAINERS AUSTRALIA TO KENYA ,SAVE  $$$$$$$$

20ft and 40ft shipping containers to Kenya available Australia Wide!

MOVING FROM AUSTRALIA TO NAIROBI KENYA,SAVE UP TO 40% IN REMOVAL COSTS!   

"SHIPPING CONTAINERS FROM AUSTRALIA TO MOMBASA MUST BE BOOKED BEFORE XMAS!

CALL OR EMAIL US FOR A FREE,NO OBLIGATION QUOTE!

TEL: 1300 767 136 (NATIONWIDE)         EMAIL: [email protected]

SELF PACK REMOVALS  INTERNATIONAL MOVING CONTAINERS  TO KENYA
If you are relocating to Kenya and want to save money ask CargoMaster about Self Pack International shipping containers, an ideal alternative to expensive removalists and you retain control of the packing and timing of your international move, plus you will save thousands of $$$$$. Self Pack International Moving containers are delivered empty to your home , ready for for packing, when packed , you lock your container with a security seal ,then you simply call CargoMaster ,we look after all your export documentation and the careful loading and shipping of your container to your required destination.. Guaranteed to save you money, CargoMaster has moved 100's of  self packed containers from Australia to all corners of the world.

HOW IT WORKS

You simply tell us the day and time you would like your self-pack international container delivered, The CargoMaster team will then organise delivery of the empty container to your premises,ready for packing (or you can pack in our yard at no extra cost!),upon completion of packing, simply attach your CargoMaster pre-issued numerical bolt seal and SECURITY LOCK your shipping container ,then call CargoMaster, we will take care of your Australian export documentation and look after the lodgement and shipping of your container to its intended ultimate destination. International Shipping Containers are conveniently positioned in Sydney, Melbourne, Perth, Brisbane, Adelaide,Darwin,Hobart and Canberra. Our moving containers are available in regional centres too, CargoMaster delivers self pack international  moving containers to even the most remote locations in Australia.Self pack international shipping containers offer a FLEXIBLE and cost effective, self move alternative to expensive International Removalists.