INTERNATIONAL SEA FREIGHT
"Welcome , Grant Carroll,the Managing Director of CargoMaster boasts over 30 years  transportation experience Shipping everything from sea freight containers to Heavy Machinery and Industrial  Equipment around Australia and all around the world, many years experience indeed, a Transportation  PROFESSIONAL, with vast experience and know- how." 
"Why you should call CargoMaster for your sea freight"
At CargoMaster you get to work with genuine sea freight professionals with real experience KNOWLEDGE and KNOW-HOW.
CargoMaster understands the world of sea freight shipping and knows the skills needed when moving sea freight to and from Australia, (and all that goes along  with it,including documentation,  bank guarantees, international maritime rules, regulations, laws, embassy certified documentation for middle eastern clients, and overseas country requirements).CargoMaster sea freight services include: preparing and certifying legal documentation, extensive experience working with Letters Of Credit, Seaway Bills, Bills Of Lading, Bills of Sale and MOST types of titles to ownership (and associated documentation).
CargoMaster Guarantees ( money back in Full!) that all CargoMaster  staff ( including the Directors) are POLICE SECURITY CLEARED .
For large project sea freight , bulk sea freight movements, valuable heavy sea cargo, established relationships with Australian and overseas based insurance companies and attorneys, that specialize in maritime law, shipping and maritime project cargo. (ensuring your covered and protected)
CargoMaster KNOW HOW comes with 35 years transportation experience.
Weekly sea freight services to most World-Wide cities with the fastest transit times
Your backed by a sea freight forwarder and specialist that offers ESTABLISHED AND PROVEN, real and extensive transportation resources
An established and proven TECHNOLOGICALLY ADVANCED INTERNATIONAL SEA FREIGHT NETWORK (no silly, fast talking salesman or spin!)
Sea Freight Services available  from and to Sydney, Melbourne, Brisbane, Adelaide, Perth, Canberra, Hobart and Darwin.
"CargoMaster , moving sea freight with security, integrity and professionalism"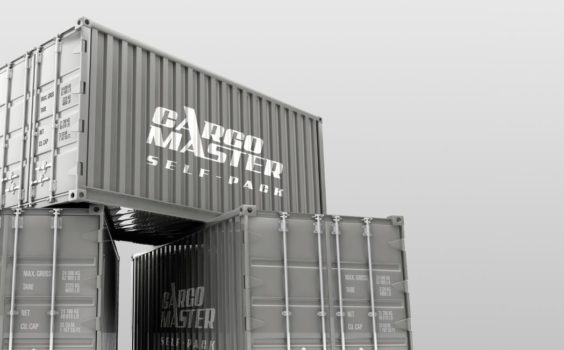 CargoMaster is renowned for delivering cost effective and innovative sea freight solutions  from and to Australia. CargoMaster has been doing it for a long time, CargoMaster knows a thing or two about international sea freight  operations! CargoMaster's KNOW HOW AND EXPERIENCE comes with over 30 in the transportation industry. CargoMaster offers you real hands on professional experience, in almost all aspects of transportation industry. Don't risk it, look very closely when choosing your preferred sea freight partner (on the internet!). Over the years, hundreds, of happy customers have partnered with CargoMaster, to move their cargo by sea to and from all corners of  the world.
"CargoMaster  EXPERIENCE with KNOW HOW,  it simply cannot be copied"
TELEPHONE: 1300 767 136
"Frankly, as is the nature of the Transportation Industry, things can (and do) go wrong from time to time (for one reason or another), with CargoMaster KNOW HOW you are working with a Self Pack Removalist and shipping company that has the experience, knowledge and network, to be able to remedy problems quickly and safely." (Quote by the Managing Director,Grant Carroll). More about us
CargoMaster is very aware of the importance of SECURITY AND SAFETY  when handling your shipping container, as mentioned earlier, CargoMaster Guarantees all  CargoMaster team members (including the Directors) are POLICE SECURITY CLEARED. At CargoMaster you get to work with only the best most proficient and experienced Sea Transportation Operators , who KNOW HOW to look after  your cargo. Remember , its easy to set up a website on the internet and try to be like CargoMaster! Making false claims see here. When looking for a sea freight company, it pays to ask questions for example; how long has the company been established, who are the directors and management (try to identify the Directors) and what experience do they have? A Heads-Up, do they have a criminal record ? For information in relation to Australian companies, dates of registration and the Directors, see the Australian Securities and Investment Commission, (ASIC) website, click here to go to ASIC COMPANY search its a free Australian Government service!). Make sense?  Hopefully , the above advise save's you a lot of money, time and worry! Best of all, the advise is free, complimentary from CargoMaster! (PS, If you do get caught out, call CargoMaster anyway,we can help!)
EMAIL CARGOMASTER: [email protected]
CALL CARGOMASTER: 1300 767 136
CargoMaster provides a comprehensive range of reliable worldwide sea freight shipping solutions. Our low cost sea freight services include export sea freight and import sea freight operations. CargoMaster's weekly worldwide sea freight consolidation service (LCL) to and from; Sydney, Melbourne, Brisbane Perth and Adelaide  is designed for Australian businesses looking for cost effective global sea freight transportation solutions. With containers packed daily and vessels sailing weekly from Australia's east and west coasts, to or from thousands of world-wide locations. Cargomaster is able to meet the needs of regular sea freight container shipping clients wanting competitive full container load (FCL) sea freight services too.
SEA FREIGHT SHIPPING CONTAINERS
We are always happy to help with any queries you may have in relation to sea freight. Please click on the below links for more information about import sea freight and export sea freight or call CargoMaster.
The team at CargoMaster takes care of  all types of LCL sea freight including: motor cycles,truck parts,heavy machinery and parts,mining equipment,industrial equipment,vending machines,the list is endless!
LCL shipping is an ideal affordable solution when transit time is not a priority.CargoMaster offers import LCL shipping to and from most of the worlds major centres.
LCL sea freight is a containerized sea freight consolidation service and is charged by weight or volume (whichever is greater). LCL shipping is the most economical way to transport smaller shipments by sea around the world.
Contact the team at CargoMaster and ask for more information about our international sea freight solutions!
CALL NOW TEL: 1300 767 136  NATIONWIDE
SEA FREIGHT CONTAINER PORTS
| | | | | | | |
| --- | --- | --- | --- | --- | --- | --- |
| Rank | Port | | | | | Website |
| 1 | Shanghai, China | | | | | www.portshanghai.com.cn |
| 2 | SIngapore | | | | | www.singaporepsa.com |
| 3 | Shenzhen, China | | | | | www.szport.net |
| 4 | Hong Kong, S.A.R., China | | | | | www.mardep.gov.hk |
| 5 | Ningbo-Zhoushan, China | | | | | www.zhoushan.cn/english |
| 6 | Busan, South Korea | | | | | www.busanpa.com |
| 7 | Qingdao, China | | | | | www.qdport.com |
| 8 | Guangzhou Harbor, China | | | | | www.gzport.com |
| 9 | Jebel Ali, Dubai, United Arab Emirates | | | | | www.dpworld.ae  |
| 10 | Tianjin, China | | | | | www.ptacn.com |
| 11 | Rotterdam, Netherlands | | | | | www.portofrotterdam.com  |
| 12 | Port Klang, Malaysia | | | | | www.pka.gov.my |
| 13 | Kaohsiung, Taiwan, China | | | | | www.khb.gov.tw |
| 14 | Dalian, China | | | | | www.dlport.cn |
| 15 | Hamburg, Germany | | | | | www.hafen-hamburg.de  |
| 16 | Antwerp, Belguim | | | | | www.portofantwerp.com  |
| 17 | Xiamen, China | | | | | www.portxiamen.gov.cn |
| 18 | Tanjung Pelepas, Malaysia | | | | | www.ptp.com.my |
| 19 | Los Angeles, U.S.A. | | | | | www.portoflosangeles.org |
| 20* | Keihin Ports, Japan | | | | | www.city.yokohama.lg.jp/en |
| 21 | Long Beach, U.S.A. | | | | | www.polb.com |
| 22 | Laem Chabang, Thailand | | | | | www.laemchabangport.com |
| 23 | Tanjung Priok, Jakarta, Indonesia | | | | | www.priokport.co.id |
| 24 | Ho Chi Minh, Vietnam | | | | | www.vpa.org.vn |
| 25 | Bremen/Bremerhaven, Germany | | | | | www.bremen-ports.de  |
| 26 | New York-New Jersey, U.S.A. | | | | | www.panynj.gov  |
| 27 | Yingkou, China | | | | | www.ykport.com.cn  |
| 28** | Hanshin Ports, Japan | | | | | www.hanshinport.co.jp/en |
| 29 | Lianyungun, China | | | | | www.lyg.gov.cn |
| 30 | Columbo, Sri Lanka | | | | | www.slpa.lk |
| 31 | Algerciras Bay, Spain | | | | | www.apba.es |
| 32 | Jawaharlal Nehru, | | | | | www.jnport.gov.in |
| 33 | Suzhou, China | | | | | suzhou.jiangsu.net/transportation/waterway/port |
| 34 | Valencia, Spain | | | | | www.valenciaport.com |
| 35 | Jeddah, Suadi Arabia | | | | | www.ports.gov.sa |
| 36 | Sharjah, United Arab Emirates | | | | | www.sharjahports.ae |
| 37 | Felixstowe, U.K. | | | | | www.portoffelixstowe.co.uk/ |
| 38 | Santos, Brazil | | | | | www.portodesantos.com |
| 39 | Manila, Philippines | | | | | www.ppa.com.ph |
| 40 | Piraeus, Greece | | | | | www.pct.com.gr   www.olp.gr/en |
| 41 | Port Said East, Egypt | | | | | www.scctportsaid.com |
| 42 | Balboa, Panama | | | | | www.ppc.com.pa/balboa.php |
| 43 | Haiphong, Vietnam | | | | | www.vpa.org.vn |
| 44*** | Seattle-Tacoma NW Seaport Alliance, U.S.A. | | | | | www.portseattle.org   www.porttacoma.org |
| 45 | Ambarli, Turkey | | | | | www.atlasliman.com |
| 46 | Georgia Ports, U.S.A. | | | | | www.gaports.com |
| 47 | Colon, Panama | | | | | www.amp.gob.pa |
| 48 | Tanjung Perak, Surabaya, Indonesia | | | | | www.perakport.co.id |
| 49 | Tanger Med, Morocco | | | | | www.tmpa.ima |
| 50 | Salalah, Oman | | | | | www.salalah.com |
MAJOR OVERSEAS SHIPPING LINES
ACL Atlantic Container Line  http://www.aclcargo.com/
Alianca Navegaceo e Logistica Ltda. http://www.alianca.com.br
ANL Container Line http://www.anl.com.au/
APL American President Line http://www.apl.com
ARKAS LINE  http://www.arkasline.com.tr
Bahr    http://www.bahri.sa
CCNI    http://www.ccni.cl/
CSCL CHINA SHIPPING CONTAINER LINES   http://www.cscl.com.cn/english/
CMA-CGM    http://www.cma-cgm.com
CNC LINE Cheng Lie Navigation    http://www.cnc-line.com
COSCO CONTAINER LINES    www.cosco.com
COSCO USA      http://www.cosco-usa.com/
COSCO Canada   http://www.cosco.ca
CP SHIPS    https://www.hapag-lloyd.com
CROWLEY   http://www.crowley.com
CSAV   http://www.csav.com
CSAV Norasia   http://www.csavnorasia.com
DAL – Deutsc
HEUNG A Shipping http://www.heung-a.co.kr
HORIZON Lines http://www.horizon-lines.com
HUBLine  http://www.hubline.com
HUGO STINNES  http://www.stinnes-linien.de
HYUNDAI Merchant Marine (HMM) http://www.hmm21.com
Ignazio Messina Line http://www.messinaline.it
INTERASIA Lines   http://wwwe.ial.co.jp
Italia Marittima  http://www.italiamarittima.it/
Kambara Kisen http://www.kambara-kisen.co.jp
Kestrel Liner   http://www.kestrel-liner.com
KMTC Line  http://www.kmtc.co.kr
LIBRA  http://www3.libra.com.br
MACS Shipping http://www.macship.com
Maersk Line   http://www.maerskline.com
MARFRET Compagnie Maritime  http://www.marfret.fr
MAXICON Container Line  http://www.maxiconline.com/
MOL Mitsui OSK Lines   http://www.molpower.com
MSC  http://www.mscgva.ch
NSCSA National Shipping Company of Saudi Arabia http://www.bahri.sa
Nordana  http://www.nordana.com/
NYK Nippon Yusen Kaisha Lines  http://www2.nykline.com/
Ocean Empire Lines  http://www.oelltd.com/
OOCL  http://www.oocl.com
PDL Pacific Direct Line http://www.pdl123.co.nz
PIL Pacific International Lines  https://www.pilship.com
POLLUX & CASTOR  http://www.pollux-castor.com/index.html
RCL Regional Container Lines   http://www.rclgroup.com/
Royal Arctic Lines   http://www.ral.gl/
Safmarine   http://mysaf2.safmarine.com
SCI Shipping Corporation of India  http://www.shipindia.com
Seaboard Marine   http://www.seaboardmarine.com
Seago Line   http://www.seagoline.com/
Sea Star Line  http://www.seastarline.com/
Sinokor  http://www.sinokor.co.kr/
Sofrana   http://www.sofrana.co.nz/
STX PanOcean  http://container.stxpanocean.com/
Swire Shipping   http://www.swireshipping.com/
Tarros   http://www.tarros.it/
TCC The Containership Company http://www.containership-company.com/
T.S. Lines  http://www.tslines.com
TRANSLINER    http://www.transliner.com.sg
UASC United Arab Shipping Co  http://uasconline.uasc.net
Wan Hai Lines http://web.wanhai.com
W.E.C. Lines  http://www.weclines.com/
WESTWOOD SHIPPING LINES  https://www.westwoodonlineservices.com
Yang Ming   http://www.yangming.com
Zim Line    http://www.zim.com
TRANSIT TIMES
| LOAD PORT | COUNTRY | PORT | TRANSIT TIME |
| --- | --- | --- | --- |
| Adelaide | Albania | Tirana | 46 |
| Brisbane | Albania | Tirana | 47 |
| Fremantle | Albania | Tirana | 42 |
| Melbourne | Albania | Tirana | 51 |
| Sydney | Albania | Tirana | 54 |
| Adelaide | American Samoa | Pago Pago | 22 |
| Brisbane | American Samoa | Pago Pago | 21 |
| Fremantle | American Samoa | Pago Pago | 27 |
| Melbourne | American Samoa | Pago Pago | 25 |
| Sydney | American Samoa | Pago Pago | 21 |
| Adelaide | Anguilla | Anguilla | 91 |
| Brisbane | Anguilla | Anguilla | 92 |
| Fremantle | Anguilla | Anguilla | 89 |
| Melbourne | Anguilla | Anguilla | 92 |
| Sydney | Anguilla | Anguilla | 89 |
| Adelaide | Antigua | St. Johns | 97 |
| Brisbane | Antigua | St. Johns | 87 |
| Fremantle | Antigua | St. Johns | 89 |
| Melbourne | Antigua | St. Johns | 94 |
| Sydney | Antigua | St. Johns | 91 |
| Adelaide | Argentina | Buenos Aires | 49 |
| Brisbane | Argentina | Buenos Aires | 51 |
| Fremantle | Argentina | Buenos Aires | 45 |
| Melbourne | Argentina | Buenos Aires | 48 |
| Sydney | Argentina | Buenos Aires | 50 |
| Adelaide | Aruba | Oranjestad | 81 |
| Brisbane | Aruba | Oranjestad | 87 |
| Fremantle | Aruba | Oranjestad | 80 |
| Melbourne | Aruba | Oranjestad | 94 |
| Sydney | Aruba | Oranjestad | 91 |
| Adelaide | Austria | Graz | 46 |
| Brisbane | Austria | Graz | 47 |
| Fremantle | Austria | Graz | 46 |
| Melbourne | Austria | Graz | 51 |
| Sydney | Austria | Graz | 54 |
| Brisbane | Austria | Innsbruck | 55 |
| Melbourne | Austria | Innsbruck | 55 |
| Sydney | Austria | Innsbruck | 52 |
| Fremantle | Austria | Innsbruck | 52 |
| Brisbane | Austria | Klagenfurt | 55 |
| Melbourne | Austria | Klagenfurt | 55 |
| Sydney | Austria | Klagenfurt | 52 |
| Fremantle | Austria | Klagenfurt | 52 |
| Fremantle | Austria | Linz | 46 |
| Adelaide | Austria | Linz | 46 |
| Brisbane | Austria | Linz | 47 |
| Melbourne | Austria | Linz | 51 |
| Sydney | Austria | Linz | 54 |
| Fremantle | Austria | Salzburg | 46 |
| Adelaide | Austria | Salzburg | 46 |
| Brisbane | Austria | Salzburg | 47 |
| Melbourne | Austria | Salzburg | 51 |
| Sydney | Austria | Salzburg | 54 |
| Fremantle | Austria | Vienna | 42 |
| Adelaide | Austria | Vienna | 49 |
| Brisbane | Austria | Vienna | 49 |
| Melbourne | Austria | Vienna | 51 |
| Sydney | Austria | Vienna | 51 |
| Adelaide | Bahamas | Freeport | 75 |
| Brisbane | Bahamas | Freeport | 83 |
| Fremantle | Bahamas | Freeport | 80 |
| Melbourne | Bahamas | Freeport | 83 |
| Sydney | Bahamas | Freeport | 80 |
| Adelaide | Bahamas | Nassau | 56 |
| Brisbane | Bahamas | Nassau | 83 |
| Fremantle | Bahamas | Nassau | 80 |
| Melbourne | Bahamas | Nassau | 83 |
| Sydney | Bahamas | Nassau | 80 |
| Adelaide | Bahrain | Bahrain | 34 |
| Brisbane | Bahrain | Bahrain | 35 |
| Fremantle | Bahrain | Bahrain | 30 |
| Melbourne | Bahrain | Bahrain | 39 |
| Sydney | Bahrain | Bahrain | 42 |
| Adelaide | Bangladesh | Chittagong | 27 |
| Brisbane | Bangladesh | Chittagong | 28 |
| Fremantle | Bangladesh | Chittagong | 23 |
| Melbourne | Bangladesh | Chittagong | 32 |
| Sydney | Bangladesh | Chittagong | 35 |
| Adelaide | Barbados | Bridgetown | 81 |
| Brisbane | Barbados | Bridgetown | 72 |
| Fremantle | Barbados | Bridgetown | 74 |
| Melbourne | Barbados | Bridgetown | 79 |
| Sydney | Barbados | Bridgetown | 76 |
| Adelaide | Belarus | Minsk | 50 |
| Brisbane | Belarus | Minsk | 51 |
| Fremantle | Belarus | Minsk | 46 |
| Melbourne | Belarus | Minsk | 55 |
| Sydney | Belarus | Minsk | 58 |
| Adelaide | Belgium | Antwerp | 39 |
| Brisbane | Belgium | Antwerp | 54 |
| Brisbane | Belgium | Antwerp | 40 |
| Fremantle | Belgium | Antwerp | 40 |
| Melbourne | Belgium | Antwerp | 54 |
| Sydney | Belgium | Antwerp | 51 |
| Fremantle | Belgium | Antwerp | 35 |
| Fremantle | Belgium | Brussels | 42 |
| Adelaide | Belgium | Brussels | 42 |
| Brisbane | Belgium | Brussels | 56 |
| Brisbane | Belgium | Brussels | 43 |
| Fremantle | Belgium | Brussels | 37 |
| Melbourne | Belgium | Brussels | 56 |
| Sydney | Belgium | Brussels | 53 |
| Adelaide | Benin | Cotonou | 66 |
| Brisbane | Benin | Cotonou | 67 |
| Fremantle | Benin | Cotonou | 64 |
| Melbourne | Benin | Cotonou | 67 |
| Sydney | Benin | Cotonou | 64 |
| Adelaide | Bermuda | Hamilton, BM | 75 |
| Brisbane | Bermuda | Hamilton, BM | 83 |
| Fremantle | Bermuda | Hamilton, BM | 80 |
| Melbourne | Bermuda | Hamilton, BM | 83 |
| Sydney | Bermuda | Hamilton, BM | 80 |
| Adelaide | Bolivia | Cochabamba | 91 |
| Brisbane | Bolivia | Cochabamba | 104 |
| Fremantle | Bolivia | Cochabamba | 101 |
| Melbourne | Bolivia | Cochabamba | 104 |
| Sydney | Bolivia | Cochabamba | 101 |
| Adelaide | Bolivia | La Paz | 56 |
| Brisbane | Bolivia | La Paz | 98 |
| Fremantle | Bolivia | La Paz | 95 |
| Melbourne | Bolivia | La Paz | 98 |
| Sydney | Bolivia | La Paz | 95 |
| Adelaide | Bolivia | Santa Cruz | 56 |
| Brisbane | Bolivia | Santa Cruz | 57 |
| Fremantle | Bolivia | Santa Cruz | 104 |
| Melbourne | Bolivia | Santa Cruz | 107 |
| Sydney | Bolivia | Santa Cruz | 104 |
| Adelaide | Bonaire | Kralendijk | 65 |
| Brisbane | Bonaire | Kralendijk | 66 |
| Fremantle | Bonaire | Kralendijk | 95 |
| Melbourne | Bonaire | Kralendijk | 68 |
| Sydney | Bonaire | Kralendijk | 65 |
| Adelaide | Bosnia | Sarajevo | 40 |
| Brisbane | Bosnia | Sarajevo | 41 |
| Fremantle | Bosnia | Sarajevo | 36 |
| Melbourne | Bosnia | Sarajevo | 45 |
| Sydney | Bosnia | Sarajevo | 48 |
| Adelaide | Botswana | Gaborone | 48 |
| Brisbane | Botswana | Gaborone | 49 |
| Fremantle | Botswana | Gaborone | 44 |
| Melbourne | Botswana | Gaborone | 97 |
| Sydney | Botswana | Gaborone | 51 |
| Adelaide | Brazil | Paranagua | 45 |
| Brisbane | Brazil | Paranagua | 51 |
| Fremantle | Brazil | Paranagua | 52 |
| Melbourne | Brazil | Paranagua | 55 |
| Sydney | Brazil | Paranagua | 57 |
| Adelaide | Brazil | Porto Alegre | 54 |
| Brisbane | Brazil | Porto Alegre | 58 |
| Fremantle | Brazil | Porto Alegre | 50 |
| Melbourne | Brazil | Porto Alegre | 65 |
| Sydney | Brazil | Porto Alegre | 62 |
| Adelaide | Brazil | Rio De Janeiro | 54 |
| Brisbane | Brazil | Rio De Janeiro | 57 |
| Fremantle | Brazil | Rio De Janeiro | 41 |
| Melbourne | Brazil | Rio De Janeiro | 64 |
| Sydney | Brazil | Rio De Janeiro | 61 |
| Adelaide | Brazil | Santos | 47 |
| Brisbane | Brazil | Santos | 41 |
| Fremantle | Brazil | Santos | 43 |
| Melbourne | Brazil | Santos | 45 |
| Sydney | Brazil | Santos | 47 |
| Adelaide | Brazil | Vitoria | 54 |
| Brisbane | Brazil | Vitoria | 57 |
| Fremantle | Brazil | Vitoria | 50 |
| Melbourne | Brazil | Vitoria | 64 |
| Sydney | Brazil | Vitoria | 61 |
| Adelaide | Brunei | Muara | 24 |
| Brisbane | Brunei | Muara | 25 |
| Fremantle | Brunei | Muara | 20 |
| Melbourne | Brunei | Muara | 29 |
| Sydney | Brunei | Muara | 32 |
| Adelaide | Bulgaria | Sofia | 48 |
| Brisbane | Bulgaria | Sofia | 49 |
| Fremantle | Bulgaria | Sofia | 44 |
| Melbourne | Bulgaria | Sofia | 53 |
| Sydney | Bulgaria | Sofia | 56 |
| Adelaide | Burkina Faso | Ouagadougou | 97 |
| Brisbane | Burkina Faso | Ouagadougou | 98 |
| Fremantle | Burkina Faso | Ouagadougou | 85 |
| Melbourne | Burkina Faso | Ouagadougou | 98 |
| Sydney | Burkina Faso | Ouagadougou | 95 |
| Adelaide | Cambodia | Phnom Penh | 25 |
| Brisbane | Cambodia | Phnom Penh | 26 |
| Fremantle | Cambodia | Phnom Penh | 21 |
| Melbourne | Cambodia | Phnom Penh | 30 |
| Sydney | Cambodia | Phnom Penh | 33 |
| Adelaide | Cambodia | Sihanoukville | 24 |
| Brisbane | Cambodia | Sihanoukville | 25 |
| Fremantle | Cambodia | Sihanoukville | 20 |
| Melbourne | Cambodia | Sihanoukville | 29 |
| Sydney | Cambodia | Sihanoukville | 32 |
| Brisbane | Cameroon | Douala | 83 |
| Fremantle | Cameroon | Douala | 72 |
| Melbourne | Cameroon | Douala | 83 |
| Sydney | Cameroon | Douala | 80 |
| Adelaide | Cameroon | Doula | 86 |
| Adelaide | Canada | Calgary | 34 |
| Brisbane | Canada | Calgary | 42 |
| Fremantle | Canada | Calgary | 39 |
| Melbourne | Canada | Calgary | 36 |
| Sydney | Canada | Calgary | 38 |
| Adelaide | Canada | Edmonton | 34 |
| Brisbane | Canada | Edmonton | 42 |
| Fremantle | Canada | Edmonton | 39 |
| Melbourne | Canada | Edmonton | 36 |
| Sydney | Canada | Edmonton | 38 |
| Adelaide | Canada | Montreal | 34 |
| Brisbane | Canada | Montreal | 42 |
| Fremantle | Canada | Montreal | 39 |
| Melbourne | Canada | Montreal | 36 |
| Sydney | Canada | Montreal | 38 |
| Adelaide | Canada | Regina | 36 |
| Brisbane | Canada | Regina | 44 |
| Fremantle | Canada | Regina | 39 |
| Melbourne | Canada | Regina | 38 |
| Sydney | Canada | Regina | 40 |
| Adelaide | Canada | Saskatoon | 36 |
| Brisbane | Canada | Saskatoon | 44 |
| Fremantle | Canada | Saskatoon | 39 |
| Melbourne | Canada | Saskatoon | 38 |
| Sydney | Canada | Saskatoon | 40 |
| Adelaide | Canada | Toronto | 34 |
| Brisbane | Canada | Toronto | 42 |
| Fremantle | Canada | Toronto | 37 |
| Melbourne | Canada | Toronto | 36 |
| Sydney | Canada | Toronto | 38 |
| Adelaide | Canada | Vancouver | 32 |
| Brisbane | Canada | Vancouver | 36 |
| Fremantle | Canada | Vancouver | 32 |
| Melbourne | Canada | Vancouver | 29 |
| Sydney | Canada | Vancouver | 31 |
| Adelaide | Canada | Winnipeg | 37 |
| Brisbane | Canada | Winnipeg | 45 |
| Fremantle | Canada | Winnipeg | 39 |
| Melbourne | Canada | Winnipeg | 39 |
| Sydney | Canada | Winnipeg | 41 |
| Adelaide | Canary Islands | Las Palmas | 49 |
| Brisbane | Canary Islands | Las Palmas | 50 |
| Fremantle | Canary Islands | Las Palmas | 45 |
| Melbourne | Canary Islands | Las Palmas | 54 |
| Sydney | Canary Islands | Las Palmas | 57 |
| Adelaide | Canary Islands | Tenerife | 46 |
| Brisbane | Canary Islands | Tenerife | 47 |
| Fremantle | Canary Islands | Tenerife | 42 |
| Melbourne | Canary Islands | Tenerife | 51 |
| Sydney | Canary Islands | Tenerife | 54 |
| Adelaide | Chile | Antofagasta | 77 |
| Brisbane | Chile | Antofagasta | 48 |
| Fremantle | Chile | Antofagasta | 73 |
| Melbourne | Chile | Antofagasta | 55 |
| Sydney | Chile | Antofagasta | 52 |
| Adelaide | Chile | Arica | 77 |
| Brisbane | Chile | Arica | 52 |
| Fremantle | Chile | Arica | 69 |
| Melbourne | Chile | Arica | 59 |
| Sydney | Chile | Arica | 56 |
| Adelaide | Chile | Iquique | 77 |
| Brisbane | Chile | Iquique | 46 |
| Fremantle | Chile | Iquique | 73 |
| Melbourne | Chile | Iquique | 53 |
| Sydney | Chile | Iquique | 50 |
| Adelaide | Chile | San Antonio | 67 |
| Brisbane | Chile | San Antonio | 57 |
| Fremantle | Chile | San Antonio | 56 |
| Melbourne | Chile | San Antonio | 64 |
| Sydney | Chile | San Antonio | 61 |
| Adelaide | Chile | Santiago | 77 |
| Brisbane | Chile | Santiago | 57 |
| Fremantle | Chile | Santiago | 57 |
| Melbourne | Chile | Santiago | 64 |
| Sydney | Chile | Santiago | 61 |
| Adelaide | Chile | Valparaiso | 69 |
| Brisbane | Chile | Valparaiso | 54 |
| Fremantle | Chile | Valparaiso | 55 |
| Melbourne | Chile | Valparaiso | 58 |
| Sydney | Chile | Valparaiso | 60 |
| Adelaide | China | Dalian | 32 |
| Brisbane | China | Dalian | 22 |
| Fremantle | China | Dalian | 28 |
| Melbourne | China | Dalian | 25 |
| Sydney | China | Dalian | 28 |
| Adelaide | China | Fuzhou | 23 |
| Brisbane | China | Fuzhou | 23 |
| Fremantle | China | Fuzhou | 19 |
| Melbourne | China | Fuzhou | 26 |
| Sydney | China | Fuzhou | 27 |
| Adelaide | China | Huangpu | 22 |
| Brisbane | China | Huangpu | 22 |
| Fremantle | China | Huangpu | 19 |
| Melbourne | China | Huangpu | 26 |
| Sydney | China | Huangpu | 27 |
| Adelaide | China | Jiangmen | 21 |
| Brisbane | China | Jiangmen | 22 |
| Fremantle | China | Jiangmen | 29 |
| Melbourne | China | Jiangmen | 26 |
| Sydney | China | Jiangmen | 27 |
| Adelaide | China | Macau | 22 |
| Brisbane | China | Macau | 23 |
| Fremantle | China | Macau | 18 |
| Melbourne | China | Macau | 27 |
| Sydney | China | Macau | 28 |
| Adelaide | China | Ningbo | 29 |
| Brisbane | China | Ningbo | 21 |
| Fremantle | China | Ningbo | 25 |
| Melbourne | China | Ningbo | 25 |
| Sydney | China | Ningbo | 27 |
| Adelaide | China | Qingdao | 29 |
| Brisbane | China | Qingdao | 19 |
| Fremantle | China | Qingdao | 25 |
| Melbourne | China | Qingdao | 26 |
| Sydney | China | Qingdao | 23 |
| Adelaide | China | Shanghai | 27 |
| Brisbane | China | Shanghai | 20 |
| Fremantle | China | Shanghai | 23 |
| Melbourne | China | Shanghai | 21 |
| Sydney | China | Shanghai | 24 |
| Adelaide | China | Shenzhen | 28 |
| Brisbane | China | Shenzhen | 27 |
| Fremantle | China | Shenzhen | 16 |
| Melbourne | China | Shenzhen | 31 |
| Sydney | China | Shenzhen | 32 |
| Adelaide | China | Xiamen | 26 |
| Brisbane | China | Xiamen | 19 |
| Fremantle | China | Xiamen | 19 |
| Melbourne | China | Xiamen | 23 |
| Sydney | China | Xiamen | 25 |
| Adelaide | China | Xingang | 35 |
| Brisbane | China | Xingang | 24 |
| Fremantle | China | Xingang | 31 |
| Melbourne | China | Xingang | 28 |
| Sydney | China | Xingang | 30 |
| Adelaide | Colombia | Barranquilla | 66 |
| Brisbane | Colombia | Barranquilla | 67 |
| Fremantle | Colombia | Barranquilla | 62 |
| Melbourne | Colombia | Barranquilla | 71 |
| Sydney | Colombia | Barranquilla | 74 |
| Adelaide | Colombia | Bogota | 66 |
| Brisbane | Colombia | Bogota | 44 |
| Fremantle | Colombia | Bogota | 62 |
| Melbourne | Colombia | Bogota | 56 |
| Sydney | Colombia | Bogota | 56 |
| Adelaide | Colombia | Buenaventura | 51 |
| Brisbane | Colombia | Buenaventura | 43 |
| Fremantle | Colombia | Buenaventura | 48 |
| Melbourne | Colombia | Buenaventura | 47 |
| Sydney | Colombia | Buenaventura | 49 |
| Adelaide | Colombia | Cartagena | 71 |
| Brisbane | Colombia | Cartagena | 67 |
| Fremantle | Colombia | Cartagena | 63 |
| Melbourne | Colombia | Cartagena | 74 |
| Sydney | Colombia | Cartagena | 71 |
| Adelaide | Congo | Pointe Noire | 82 |
| Brisbane | Congo | Pointe Noire | 79 |
| Fremantle | Congo | Pointe Noire | 70 |
| Melbourne | Congo | Pointe Noire | 79 |
| Sydney | Congo | Pointe Noire | 76 |
| Adelaide | Cook Islands | Rarotonga | 25 |
| Brisbane | Cook Islands | Rarotonga | 24 |
| Fremantle | Cook Islands | Rarotonga | 40 |
| Melbourne | Cook Islands | Rarotonga | 28 |
| Sydney | Cook Islands | Rarotonga | 24 |
| Adelaide | Costa Rica | Puerto Limon | 76 |
| Brisbane | Costa Rica | Puerto Limon | 77 |
| Fremantle | Costa Rica | Puerto Limon | 74 |
| Melbourne | Costa Rica | Puerto Limon | 77 |
| Sydney | Costa Rica | Puerto Limon | 74 |
| Adelaide | Costa Rica | San Jose | 62 |
| Brisbane | Costa Rica | San Jose | 52 |
| Fremantle | Costa Rica | San Jose | 69 |
| Melbourne | Costa Rica | San Jose | 59 |
| Sydney | Costa Rica | San Jose | 56 |
| Adelaide | Croatia | Rijeka | 46 |
| Brisbane | Croatia | Rijeka | 47 |
| Fremantle | Croatia | Rijeka | 42 |
| Melbourne | Croatia | Rijeka | 51 |
| Sydney | Croatia | Rijeka | 54 |
| Adelaide | Croatia | Zagreb | 46 |
| Brisbane | Croatia | Zagreb | 47 |
| Fremantle | Croatia | Zagreb | 42 |
| Melbourne | Croatia | Zagreb | 51 |
| Sydney | Croatia | Zagreb | 54 |
| Adelaide | Curacao | Willemstad | 94 |
| Brisbane | Curacao | Willemstad | 91 |
| Fremantle | Curacao | Willemstad | 88 |
| Melbourne | Curacao | Willemstad | 91 |
| Sydney | Curacao | Willemstad | 88 |
| Adelaide | Cyprus | Larnaca | 45 |
| Brisbane | Cyprus | Larnaca | 46 |
| Fremantle | Cyprus | Larnaca | 41 |
| Melbourne | Cyprus | Larnaca | 50 |
| Sydney | Cyprus | Larnaca | 53 |
| Adelaide | Cyprus | Limassol | 40 |
| Brisbane | Cyprus | Limassol | 41 |
| Fremantle | Cyprus | Limassol | 36 |
| Melbourne | Cyprus | Limassol | 45 |
| Sydney | Cyprus | Limassol | 48 |
| Adelaide | Czech Republic | Prague | 46 |
| Brisbane | Czech Republic | Prague | 47 |
| Fremantle | Czech Republic | Prague | 42 |
| Melbourne | Czech Republic | Prague | 55 |
| Sydney | Czech Republic | Prague | 52 |
| Adelaide | Denmark | Aarhus | 44 |
| Brisbane | Denmark | Aarhus | 45 |
| Fremantle | Denmark | Aarhus | 40 |
| Melbourne | Denmark | Aarhus | 49 |
| Sydney | Denmark | Aarhus | 52 |
| Adelaide | Denmark | Copenhagen | 44 |
| Brisbane | Denmark | Copenhagen | 45 |
| Fremantle | Denmark | Copenhagen | 40 |
| Melbourne | Denmark | Copenhagen | 49 |
| Sydney | Denmark | Copenhagen | 52 |
| Adelaide | Djibouti | Djibouti | 44 |
| Brisbane | Djibouti | Djibouti | 45 |
| Fremantle | Djibouti | Djibouti | 40 |
| Melbourne | Djibouti | Djibouti | 49 |
| Sydney | Djibouti | Djibouti | 52 |
| Adelaide | Dominica | Roseau | 93 |
| Brisbane | Dominica | Roseau | 90 |
| Fremantle | Dominica | Roseau | 87 |
| Melbourne | Dominica | Roseau | 90 |
| Sydney | Dominica | Roseau | 87 |
| Adelaide | Dominican Republic | Rio Haina | 82 |
| Brisbane | Dominican Republic | Rio Haina | 72 |
| Fremantle | Dominican Republic | Rio Haina | 63 |
| Melbourne | Dominican Republic | Rio Haina | 79 |
| Sydney | Dominican Republic | Rio Haina | 76 |
| Adelaide | Dominican Republic | Santo Domingo | 82 |
| Brisbane | Dominican Republic | Santo Domingo | 72 |
| Fremantle | Dominican Republic | Santo Domingo | 63 |
| Melbourne | Dominican Republic | Santo Domingo | 79 |
| Sydney | Dominican Republic | Santo Domingo | 76 |
| Adelaide | Ecuador | Guayaquil | 56 |
| Brisbane | Ecuador | Guayaquil | 50 |
| Fremantle | Ecuador | Guayaquil | 53 |
| Melbourne | Ecuador | Guayaquil | 50 |
| Sydney | Ecuador | Guayaquil | 56 |
| Adelaide | Egypt | Alexandria | 41 |
| Brisbane | Egypt | Alexandria | 42 |
| Fremantle | Egypt | Alexandria | 37 |
| Melbourne | Egypt | Alexandria | 46 |
| Sydney | Egypt | Alexandria | 49 |
| Adelaide | Egypt | Cairo | 45 |
| Brisbane | Egypt | Cairo | 46 |
| Fremantle | Egypt | Cairo | 41 |
| Melbourne | Egypt | Cairo | 50 |
| Sydney | Egypt | Cairo | 53 |
| Adelaide | Egypt | Damietta | 45 |
| Brisbane | Egypt | Damietta | 46 |
| Fremantle | Egypt | Damietta | 41 |
| Melbourne | Egypt | Damietta | 50 |
| Sydney | Egypt | Damietta | 53 |
| Adelaide | Egypt | Port Said | 30 |
| Brisbane | Egypt | Port Said | 31 |
| Fremantle | Egypt | Port Said | 26 |
| Melbourne | Egypt | Port Said | 35 |
| Sydney | Egypt | Port Said | 38 |
| Adelaide | El Salvador | Acajutla | 79 |
| Brisbane | El Salvador | Acajutla | 80 |
| Fremantle | El Salvador | Acajutla | 77 |
| Melbourne | El Salvador | Acajutla | 80 |
| Sydney | El Salvador | Acajutla | 77 |
| Adelaide | El Salvador | San Salvador | 58 |
| Brisbane | El Salvador | San Salvador | 72 |
| Fremantle | El Salvador | San Salvador | 77 |
| Melbourne | El Salvador | San Salvador | 79 |
| Sydney | El Salvador | San Salvador | 76 |
| Adelaide | Estonia | Tallinn | 44 |
| Brisbane | Estonia | Tallinn | 52 |
| Fremantle | Estonia | Tallinn | 40 |
| Melbourne | Estonia | Tallinn | 56 |
| Sydney | Estonia | Tallinn | 58 |
| Adelaide | Fiji | Lautoka | 15 |
| Brisbane | Fiji | Lautoka | 10/13/2015 |
| Fremantle | Fiji | Lautoka | 39 |
| Melbourne | Fiji | Lautoka | 10/13/2015 |
| Sydney | Fiji | Lautoka | 10/13/2015 |
| Adelaide | Fiji | Suva | 20 |
| Brisbane | Fiji | Suva | 9 |
| Fremantle | Fiji | Suva | 38 |
| Melbourne | Fiji | Suva | 17 |
| Sydney | Fiji | Suva | 13 |
| Adelaide | Finland | Helsinki | 48 |
| Brisbane | Finland | Helsinki | 49 |
| Fremantle | Finland | Helsinki | 44 |
| Melbourne | Finland | Helsinki | 53 |
| Sydney | Finland | Helsinki | 56 |
| Adelaide | France | Bordeaux | 40 |
| Brisbane | France | Bordeaux | 41 |
| Fremantle | France | Bordeaux | 36 |
| Melbourne | France | Bordeaux | 45 |
| Sydney | France | Bordeaux | 48 |
| Adelaide | France | Fos | 35 |
| Brisbane | France | Fos | 36 |
| Fremantle | France | Fos | 31 |
| Melbourne | France | Fos | 40 |
| Sydney | France | Fos | 43 |
| Adelaide | France | Le Havre | 45 |
| Brisbane | France | Le Havre | 46 |
| Fremantle | France | Le Havre | 41 |
| Melbourne | France | Le Havre | 50 |
| Sydney | France | Le Havre | 53 |
| Fremantle | France | Lyon | 36 |
| Adelaide | France | Marseille | 35 |
| Brisbane | France | Marseille | 36 |
| Fremantle | France | Marseille | 31 |
| Melbourne | France | Marseille | 40 |
| Sydney | France | Marseille | 43 |
| Adelaide | France | Paris | 46 |
| Brisbane | France | Paris | 47 |
| Fremantle | France | Paris | 42 |
| Melbourne | France | Paris | 51 |
| Sydney | France | Paris | 54 |
| Adelaide | French Guiana | Cayenne | 97 |
| Brisbane | French Guiana | Cayenne | 98 |
| Fremantle | French Guiana | Cayenne | 80 |
| Melbourne | French Guiana | Cayenne | 113 |
| Sydney | French Guiana | Cayenne | 110 |
| Adelaide | Gabon | Libreville | 94 |
| Brisbane | Gabon | Libreville | 91 |
| Fremantle | Gabon | Libreville | 85 |
| Melbourne | Gabon | Libreville | 91 |
| Sydney | Gabon | Libreville | 88 |
| Brisbane | Gambia | Banjul | 65 |
| Fremantle | Gambia | Banjul | 62 |
| Melbourne | Gambia | Banjul | 65 |
| Sydney | Gambia | Banjul | 62 |
| Adelaide | Germany | Augsburg | 53 |
| Brisbane | Germany | Augsburg | 54 |
| Fremantle | Germany | Augsburg | 42 |
| Melbourne | Germany | Augsburg | 54 |
| Sydney | Germany | Augsburg | 51 |
| Adelaide | Germany | Berlin | 41 |
| Brisbane | Germany | Berlin | 54 |
| Fremantle | Germany | Berlin | 42 |
| Melbourne | Germany | Berlin | 54 |
| Sydney | Germany | Berlin | 51 |
| Adelaide | Germany | Bielefeld | 41 |
| Brisbane | Germany | Bielefeld | 54 |
| Fremantle | Germany | Bielefeld | 42 |
| Melbourne | Germany | Bielefeld | 54 |
| Sydney | Germany | Bielefeld | 51 |
| Adelaide | Germany | Bonn | 41 |
| Brisbane | Germany | Bonn | 54 |
| Melbourne | Germany | Bonn | 54 |
| Sydney | Germany | Bonn | 51 |
| Fremantle | Germany | Bonn | 42 |
| Brisbane | Germany | Bottrop | 53 |
| Melbourne | Germany | Bottrop | 54 |
| Sydney | Germany | Bottrop | 51 |
| Fremantle | Germany | Bottrop | 42 |
| Brisbane | Germany | Breisach | 54 |
| Melbourne | Germany | Breisach | 54 |
| Sydney | Germany | Breisach | 51 |
| Fremantle | Germany | Breisach | 42 |
| Adelaide | Germany | Bremen | 41 |
| Brisbane | Germany | Bremen | 54 |
| Melbourne | Germany | Bremen | 54 |
| Sydney | Germany | Bremen | 51 |
| Fremantle | Germany | Bremen | 42 |
| Adelaide | Germany | Cologne | 41 |
| Brisbane | Germany | Cologne | 54 |
| Melbourne | Germany | Cologne | 54 |
| Sydney | Germany | Cologne | 51 |
| Fremantle | Germany | Cologne | 42 |
| Brisbane | Germany | Dormagen | 54 |
| Melbourne | Germany | Dormagen | 54 |
| Sydney | Germany | Dormagen | 51 |
| Fremantle | Germany | Dormagen | 42 |
| Adelaide | Germany | Dortmund | 41 |
| Brisbane | Germany | Dortmund | 54 |
| Melbourne | Germany | Dortmund | 54 |
| Sydney | Germany | Dortmund | 51 |
| Fremantle | Germany | Dortmund | 42 |
| Adelaide | Germany | Dresden | 41 |
| Brisbane | Germany | Dresden | 54 |
| Melbourne | Germany | Dresden | 54 |
| Sydney | Germany | Dresden | 51 |
| Fremantle | Germany | Dresden | 42 |
| Adelaide | Germany | Dusseldorf | 48 |
| Brisbane | Germany | Dusseldorf | 54 |
| Melbourne | Germany | Dusseldorf | 54 |
| Sydney | Germany | Dusseldorf | 51 |
| Fremantle | Germany | Dusseldorf | 42 |
| Brisbane | Germany | Erlangen | 54 |
| Melbourne | Germany | Erlangen | 54 |
| Sydney | Germany | Erlangen | 51 |
| Fremantle | Germany | Erlangen | 42 |
| Adelaide | Germany | Essen | 41 |
| Brisbane | Germany | Essen | 54 |
| Melbourne | Germany | Essen | 54 |
| Sydney | Germany | Essen | 51 |
| Fremantle | Germany | Essen | 42 |
| Brisbane | Germany | Frankfurt | 54 |
| Melbourne | Germany | Frankfurt | 54 |
| Sydney | Germany | Frankfurt | 51 |
| Fremantle | Germany | Frankfurt | 42 |
| Adelaide | Germany | Freiburg | 41 |
| Brisbane | Germany | Freiburg | 54 |
| Melbourne | Germany | Freiburg | 54 |
| Sydney | Germany | Freiburg | 51 |
| Fremantle | Germany | Freiburg | 42 |
| Brisbane | Germany | Furth | 54 |
| Melbourne | Germany | Furth | 54 |
| Sydney | Germany | Furth | 51 |
| Fremantle | Germany | Furth | 42 |
| Brisbane | Germany | Gelsenkirchen | 54 |
| Melbourne | Germany | Gelsenkirchen | 54 |
| Sydney | Germany | Gelsenkirchen | 51 |
| Fremantle | Germany | Gelsenkirchen | 42 |
| Brisbane | Germany | Giessen | 54 |
| Melbourne | Germany | Giessen | 54 |
| Sydney | Germany | Giessen | 51 |
| Fremantle | Germany | Giessen | 42 |
| Adelaide | Germany | Hamburg | 39 |
| Brisbane | Germany | Hamburg | 52 |
| Melbourne | Germany | Hamburg | 47 |
| Sydney | Germany | Hamburg | 44 |
| Fremantle | Germany | Hamburg | 32 |
| Adelaide | Germany | Hanover | 41 |
| Brisbane | Germany | Hanover | 54 |
| Melbourne | Germany | Hanover | 54 |
| Sydney | Germany | Hanover | 51 |
| Fremantle | Germany | Hanover | 42 |
| Brisbane | Germany | Hennef | 54 |
| Melbourne | Germany | Hennef | 54 |
| Sydney | Germany | Hennef | 51 |
| Fremantle | Germany | Hennef | 42 |
| Adelaide | Germany | Karlsruhe | 41 |
| Brisbane | Germany | Karlsruhe | 54 |
| Melbourne | Germany | Karlsruhe | 54 |
| Sydney | Germany | Karlsruhe | 51 |
| Fremantle | Germany | Karlsruhe | 42 |
| Adelaide | Germany | Kassel | 41 |
| Brisbane | Germany | Kassel | 54 |
| Melbourne | Germany | Kassel | 54 |
| Sydney | Germany | Kassel | 51 |
| Fremantle | Germany | Kassel | 42 |
| Adelaide | Germany | Kiel | 41 |
| Brisbane | Germany | Kiel | 54 |
| Melbourne | Germany | Kiel | 54 |
| Sydney | Germany | Kiel | 51 |
| Fremantle | Germany | Kiel | 42 |
| Adelaide | Germany | Landshut | 41 |
| Brisbane | Germany | Landshut | 54 |
| Melbourne | Germany | Landshut | 54 |
| Sydney | Germany | Landshut | 51 |
| Fremantle | Germany | Landshut | 42 |
| Adelaide | Germany | Leipzig | 41 |
| Brisbane | Germany | Leipzig | 54 |
| Melbourne | Germany | Leipzig | 54 |
| Sydney | Germany | Leipzig | 51 |
| Fremantle | Germany | Leipzig | 42 |
| Brisbane | Germany | Ludwigsburg | 54 |
| Melbourne | Germany | Ludwigsburg | 54 |
| Sydney | Germany | Ludwigsburg | 51 |
| Fremantle | Germany | Ludwigsburg | 42 |
| Adelaide | Germany | Magdeburg | 41 |
| Brisbane | Germany | Magdeburg | 54 |
| Melbourne | Germany | Magdeburg | 54 |
| Sydney | Germany | Magdeburg | 51 |
| Fremantle | Germany | Magdeburg | 42 |
| Adelaide | Germany | Mannheim | 41 |
| Brisbane | Germany | Mannheim | 54 |
| Melbourne | Germany | Mannheim | 54 |
| Sydney | Germany | Mannheim | 51 |
| Fremantle | Germany | Mannheim | 42 |
| Adelaide | Germany | Munich | 41 |
| Brisbane | Germany | Munich | 54 |
| Melbourne | Germany | Munich | 54 |
| Sydney | Germany | Munich | 51 |
| Fremantle | Germany | Munich | 42 |
| Brisbane | Germany | Neuss | 54 |
| Melbourne | Germany | Neuss | 54 |
| Sydney | Germany | Neuss | 51 |
| Fremantle | Germany | Neuss | 42 |
| Adelaide | Germany | Nuremberg | 41 |
| Brisbane | Germany | Nuremberg | 54 |
| Melbourne | Germany | Nuremberg | 54 |
| Sydney | Germany | Nuremberg | 51 |
| Fremantle | Germany | Nuremberg | 42 |
| Adelaide | Germany | Offenbach | 41 |
| Brisbane | Germany | Offenbach | 54 |
| Melbourne | Germany | Offenbach | 54 |
| Sydney | Germany | Offenbach | 51 |
| Fremantle | Germany | Offenbach | 42 |
| Adelaide | Germany | Oldenburg | 41 |
| Brisbane | Germany | Oldenburg | 54 |
| Melbourne | Germany | Oldenburg | 54 |
| Sydney | Germany | Oldenburg | 51 |
| Fremantle | Germany | Oldenburg | 42 |
| Brisbane | Germany | Porta Westfalica | 54 |
| Melbourne | Germany | Porta Westfalica | 54 |
| Sydney | Germany | Porta Westfalica | 51 |
| Fremantle | Germany | Porta Westfalica | 42 |
| Adelaide | Germany | Regensburg | 41 |
| Brisbane | Germany | Regensburg | 54 |
| Melbourne | Germany | Regensburg | 54 |
| Sydney | Germany | Regensburg | 51 |
| Fremantle | Germany | Regensburg | 42 |
| Brisbane | Germany | Rheine | 54 |
| Melbourne | Germany | Rheine | 54 |
| Sydney | Germany | Rheine | 51 |
| Fremantle | Germany | Rheine | 42 |
| Brisbane | Germany | Riesa | 54 |
| Melbourne | Germany | Riesa | 54 |
| Sydney | Germany | Riesa | 51 |
| Fremantle | Germany | Riesa | 42 |
| Adelaide | Germany | Rostock | 41 |
| Brisbane | Germany | Rostock | 54 |
| Melbourne | Germany | Rostock | 54 |
| Sydney | Germany | Rostock | 51 |
| Fremantle | Germany | Rostock | 42 |
| Adelaide | Germany | Saarbrucken | 41 |
| Brisbane | Germany | Saarbrucken | 54 |
| Melbourne | Germany | Saarbrucken | 54 |
| Sydney | Germany | Saarbrucken | 51 |
| Fremantle | Germany | Saarbrucken | 42 |
| Brisbane | Germany | Schweinfurt | 54 |
| Melbourne | Germany | Schweinfurt | 54 |
| Sydney | Germany | Schweinfurt | 51 |
| Fremantle | Germany | Schweinfurt | 42 |
| Adelaide | Germany | Stuttgart | 41 |
| Brisbane | Germany | Stuttgart | 54 |
| Melbourne | Germany | Stuttgart | 54 |
| Sydney | Germany | Stuttgart | 51 |
| Fremantle | Germany | Stuttgart | 42 |
| Adelaide | Germany | Trier | 41 |
| Brisbane | Germany | Trier | 54 |
| Melbourne | Germany | Trier | 54 |
| Sydney | Germany | Trier | 51 |
| Fremantle | Germany | Trier | 42 |
| Brisbane | Germany | Ulm | 54 |
| Melbourne | Germany | Ulm | 54 |
| Sydney | Germany | Ulm | 51 |
| Fremantle | Germany | Ulm | 42 |
| Brisbane | Germany | Viernheim | 54 |
| Melbourne | Germany | Viernheim | 54 |
| Sydney | Germany | Viernheim | 51 |
| Fremantle | Germany | Viernheim | 42 |
| Brisbane | Germany | Villingen-Schwenningen | 54 |
| Melbourne | Germany | Villingen-Schwenningen | 54 |
| Sydney | Germany | Villingen-Schwenningen | 51 |
| Fremantle | Germany | Villingen-Schwenningen | 42 |
| Brisbane | Germany | Weinstadt | 54 |
| Melbourne | Germany | Weinstadt | 54 |
| Sydney | Germany | Weinstadt | 51 |
| Fremantle | Germany | Weinstadt | 42 |
| Brisbane | Germany | Wunstorf | 54 |
| Melbourne | Germany | Wunstorf | 54 |
| Sydney | Germany | Wunstorf | 51 |
| Fremantle | Germany | Wunstorf | 42 |
| Adelaide | Germany | Wuppertal | 41 |
| Brisbane | Germany | Wuppertal | 54 |
| Melbourne | Germany | Wuppertal | 54 |
| Sydney | Germany | Wuppertal | 51 |
| Fremantle | Germany | Wuppertal | 42 |
| Adelaide | Ghana | Accra | 76 |
| Brisbane | Ghana | Accra | 73 |
| Melbourne | Ghana | Accra | 73 |
| Sydney | Ghana | Accra | 70 |
| Fremantle | Ghana | Accra | 61 |
| Adelaide | Ghana | Tema | 76 |
| Brisbane | Ghana | Tema | 73 |
| Melbourne | Ghana | Tema | 73 |
| Sydney | Ghana | Tema | 70 |
| Fremantle | Ghana | Tema | 59 |
| Adelaide | Greece | Athens | 33 |
| Brisbane | Greece | Athens | 34 |
| Melbourne | Greece | Athens | 38 |
| Sydney | Greece | Athens | 41 |
| Fremantle | Greece | Athens | 29 |
| Adelaide | Greece | Piraeus | 31 |
| Brisbane | Greece | Piraeus | 32 |
| Melbourne | Greece | Piraeus | 36 |
| Sydney | Greece | Piraeus | 39 |
| Fremantle | Greece | Piraeus | 27 |
| Adelaide | Grenada | St. Georges | 96 |
| Brisbane | Grenada | St. Georges | 86 |
| Melbourne | Grenada | St. Georges | 88 |
| Sydney | Grenada | St. Georges | 85 |
| Fremantle | Grenada | St. Georges | 85 |
| Adelaide | Guadeloupe | Pointe A Pitre | 56 |
| Brisbane | Guadeloupe | Pointe A Pitre | 83 |
| Melbourne | Guadeloupe | Pointe A Pitre | 83 |
| Sydney | Guadeloupe | Pointe A Pitre | 80 |
| Fremantle | Guadeloupe | Pointe A Pitre | 80 |
| Adelaide | Guatemala | Guatemala City | 51 |
| Brisbane | Guatemala | Guatemala City | 47 |
| Melbourne | Guatemala | Guatemala City | 54 |
| Sydney | Guatemala | Guatemala City | 51 |
| Fremantle | Guatemala | Guatemala City | 59 |
| Adelaide | Guatemala | Puerto Quetzal | 67 |
| Brisbane | Guatemala | Puerto Quetzal | 57 |
| Melbourne | Guatemala | Puerto Quetzal | 64 |
| Sydney | Guatemala | Puerto Quetzal | 61 |
| Fremantle | Guatemala | Puerto Quetzal | 80 |
| Adelaide | Guinea | Conakry | 68 |
| Brisbane | Guinea | Conakry | 69 |
| Melbourne | Guinea | Conakry | 69 |
| Sydney | Guinea | Conakry | 66 |
| Fremantle | Guinea | Conakry | 58 |
| Adelaide | Guyana | Georgetown | 78 |
| Brisbane | Guyana | Georgetown | 83 |
| Melbourne | Guyana | Georgetown | 83 |
| Sydney | Guyana | Georgetown | 80 |
| Fremantle | Guyana | Georgetown | 80 |
| Adelaide | Haiti | Port-au-Prince | 71 |
| Brisbane | Haiti | Port-au-Prince | 74 |
| Melbourne | Haiti | Port-au-Prince | 74 |
| Sydney | Haiti | Port-au-Prince | 71 |
| Fremantle | Haiti | Port-au-Prince | 71 |
| Adelaide | Honduras | Puerto Cortez | 78 |
| Brisbane | Honduras | Puerto Cortez | 79 |
| Melbourne | Honduras | Puerto Cortez | 79 |
| Sydney | Honduras | Puerto Cortez | 76 |
| Fremantle | Honduras | Puerto Cortez | 76 |
| Adelaide | Honduras | San Pedro Sula | 71 |
| Brisbane | Honduras | San Pedro Sula | 72 |
| Melbourne | Honduras | San Pedro Sula | 79 |
| Sydney | Honduras | San Pedro Sula | 76 |
| Fremantle | Honduras | San Pedro Sula | 70 |
| Adelaide | Honduras | Tegucigalpa | 82 |
| Brisbane | Honduras | Tegucigalpa | 72 |
| Melbourne | Honduras | Tegucigalpa | 79 |
| Sydney | Honduras | Tegucigalpa | 76 |
| Fremantle | Honduras | Tegucigalpa | 76 |
| Adelaide | Hong Kong | Hong Kong | 23 |
| Brisbane | Hong Kong | Hong Kong | 12 |
| Melbourne | Hong Kong | Hong Kong | 16 |
| Sydney | Hong Kong | Hong Kong | 18 |
| Fremantle | Hong Kong | Hong Kong | 13 |
| Adelaide | Hungary | Budapest | 49 |
| Brisbane | Hungary | Budapest | 50 |
| Melbourne | Hungary | Budapest | 54 |
| Sydney | Hungary | Budapest | 57 |
| Fremantle | Hungary | Budapest | 42 |
| Adelaide | Iceland | Reykjavik | 66 |
| Brisbane | Iceland | Reykjavik | 60 |
| Melbourne | Iceland | Reykjavik | 60 |
| Sydney | Iceland | Reykjavik | 57 |
| Fremantle | Iceland | Reykjavik | 49 |
| Adelaide | India | Ahmedabad | 30 |
| Brisbane | India | Ahmedabad | 31 |
| Melbourne | India | Ahmedabad | 35 |
| Sydney | India | Ahmedabad | 38 |
| Fremantle | India | Ahmedabad | 26 |
| Adelaide | India | Bangalore | 37 |
| Brisbane | India | Bangalore | 38 |
| Melbourne | India | Bangalore | 42 |
| Sydney | India | Bangalore | 45 |
| Fremantle | India | Bangalore | 33 |
| Adelaide | India | Calcutta | 28 |
| Brisbane | India | Calcutta | 29 |
| Melbourne | India | Calcutta | 33 |
| Sydney | India | Calcutta | 36 |
| Fremantle | India | Calcutta | 18 |
| Adelaide | India | Chennai | 27 |
| Brisbane | India | Chennai | 28 |
| Melbourne | India | Chennai | 32 |
| Sydney | India | Chennai | 35 |
| Fremantle | India | Chennai | 21 |
| Adelaide | India | Cochin | 31 |
| Brisbane | India | Cochin | 32 |
| Melbourne | India | Cochin | 36 |
| Sydney | India | Cochin | 39 |
| Fremantle | India | Cochin | 27 |
| Adelaide | India | Hyderabad | 32 |
| Brisbane | India | Hyderabad | 33 |
| Melbourne | India | Hyderabad | 37 |
| Sydney | India | Hyderabad | 40 |
| Fremantle | India | Hyderabad | 28 |
| Adelaide | India | Mumbai | 30 |
| Brisbane | India | Mumbai | 31 |
| Melbourne | India | Mumbai | 35 |
| Sydney | India | Mumbai | 38 |
| Fremantle | India | Mumbai | 21 |
| Adelaide | India | New Delhi | 33 |
| Brisbane | India | New Delhi | 34 |
| Melbourne | India | New Delhi | 38 |
| Sydney | India | New Delhi | 41 |
| Fremantle | India | New Delhi | 29 |
| Adelaide | India | Nhava Sheva | 29 |
| Brisbane | India | Nhava Sheva | 30 |
| Melbourne | India | Nhava Sheva | 34 |
| Sydney | India | Nhava Sheva | 37 |
| Fremantle | India | Nhava Sheva | 20 |
| Adelaide | India | Tuticorin | 36 |
| Brisbane | India | Tuticorin | 37 |
| Melbourne | India | Tuticorin | 41 |
| Sydney | India | Tuticorin | 44 |
| Fremantle | India | Tuticorin | 32 |
| Adelaide | Indonesia | Belawan | 19 |
| Brisbane | Indonesia | Belawan | 20 |
| Melbourne | Indonesia | Belawan | 24 |
| Sydney | Indonesia | Belawan | 27 |
| Fremantle | Indonesia | Belawan | 15 |
| Adelaide | Indonesia | Jakarta | 23 |
| Brisbane | Indonesia | Jakarta | 24 |
| Melbourne | Indonesia | Jakarta | 28 |
| Sydney | Indonesia | Jakarta | 14 |
| Fremantle | Indonesia | Jakarta | 15 |
| Adelaide | Indonesia | Semarang | 19 |
| Brisbane | Indonesia | Semarang | 20 |
| Melbourne | Indonesia | Semarang | 24 |
| Sydney | Indonesia | Semarang | 27 |
| Fremantle | Indonesia | Semarang | 15 |
| Adelaide | Indonesia | Surabaya | 24 |
| Brisbane | Indonesia | Surabaya | 25 |
| Melbourne | Indonesia | Surabaya | 29 |
| Sydney | Indonesia | Surabaya | 32 |
| Fremantle | Indonesia | Surabaya | 20 |
| Adelaide | Ireland | Cork | 52 |
| Brisbane | Ireland | Cork | 53 |
| Melbourne | Ireland | Cork | 57 |
| Sydney | Ireland | Cork | 60 |
| Fremantle | Ireland | Cork | 52 |
| Adelaide | Ireland | Dublin | 46 |
| Brisbane | Ireland | Dublin | 47 |
| Fremantle | Ireland | Dublin | 48 |
| Melbourne | Ireland | Dublin | 51 |
| Sydney | Ireland | Dublin | 54 |
| Adelaide | Israel | Ashdod | 35 |
| Brisbane | Israel | Ashdod | 36 |
| Fremantle | Israel | Ashdod | 25 |
| Melbourne | Israel | Ashdod | 40 |
| Sydney | Israel | Ashdod | 43 |
| Adelaide | Israel | Haifa | 33 |
| Brisbane | Israel | Haifa | 34 |
| Fremantle | Israel | Haifa | 29 |
| Melbourne | Israel | Haifa | 38 |
| Sydney | Israel | Haifa | 41 |
| Adelaide | Israel | Tel Aviv | 35 |
| Brisbane | Israel | Tel Aviv | 36 |
| Fremantle | Israel | Tel Aviv | 31 |
| Melbourne | Israel | Tel Aviv | 40 |
| Sydney | Israel | Tel Aviv | 43 |
| Adelaide | Italy | Bologna | 38 |
| Brisbane | Italy | Bologna | 39 |
| Fremantle | Italy | Bologna | 34 |
| Melbourne | Italy | Bologna | 43 |
| Sydney | Italy | Bologna | 46 |
| Adelaide | Italy | Como | 38 |
| Brisbane | Italy | Como | 39 |
| Fremantle | Italy | Como | 34 |
| Melbourne | Italy | Como | 43 |
| Sydney | Italy | Como | 46 |
| Adelaide | Italy | Genoa | 36 |
| Brisbane | Italy | Genoa | 37 |
| Fremantle | Italy | Genoa | 35 |
| Melbourne | Italy | Genoa | 41 |
| Sydney | Italy | Genoa | 44 |
| Adelaide | Italy | La Spezia | 39 |
| Brisbane | Italy | La Spezia | 40 |
| Fremantle | Italy | La Spezia | 35 |
| Melbourne | Italy | La Spezia | 44 |
| Sydney | Italy | La Spezia | 47 |
| Adelaide | Italy | Livorno | 39 |
| Brisbane | Italy | Livorno | 40 |
| Fremantle | Italy | Livorno | 35 |
| Melbourne | Italy | Livorno | 44 |
| Sydney | Italy | Livorno | 47 |
| Adelaide | Italy | Milano | 39 |
| Brisbane | Italy | Milano | 40 |
| Fremantle | Italy | Milano | 35 |
| Melbourne | Italy | Milano | 44 |
| Sydney | Italy | Milano | 47 |
| Adelaide | Italy | Napoli | 39 |
| Brisbane | Italy | Napoli | 40 |
| Fremantle | Italy | Napoli | 35 |
| Melbourne | Italy | Napoli | 44 |
| Sydney | Italy | Napoli | 47 |
| Adelaide | Italy | Rome | 39 |
| Brisbane | Italy | Rome | 40 |
| Fremantle | Italy | Rome | 35 |
| Melbourne | Italy | Rome | 44 |
| Sydney | Italy | Rome | 47 |
| Adelaide | Italy | Torino | 39 |
| Brisbane | Italy | Torino | 40 |
| Fremantle | Italy | Torino | 35 |
| Melbourne | Italy | Torino | 44 |
| Sydney | Italy | Torino | 47 |
| Adelaide | Italy | Trieste | 39 |
| Brisbane | Italy | Trieste | 40 |
| Fremantle | Italy | Trieste | 35 |
| Melbourne | Italy | Trieste | 44 |
| Sydney | Italy | Trieste | 47 |
| Adelaide | Italy | Venice | 39 |
| Brisbane | Italy | Venice | 40 |
| Fremantle | Italy | Venice | 35 |
| Melbourne | Italy | Venice | 44 |
| Sydney | Italy | Venice | 47 |
| Adelaide | Jamaica | Kingston | 71 |
| Brisbane | Jamaica | Kingston | 67 |
| Fremantle | Jamaica | Kingston | 67 |
| Melbourne | Jamaica | Kingston | 74 |
| Sydney | Jamaica | Kingston | 71 |
| Adelaide | Japan | Chiba | 30 |
| Brisbane | Japan | Chiba | 20 |
| Melbourne | Japan | Chiba | 27 |
| Sydney | Japan | Chiba | 24 |
| Adelaide | Japan | Fukuyama | 32 |
| Brisbane | Japan | Fukuyama | 20 |
| Fremantle | Japan | Fukuyama | 28 |
| Melbourne | Japan | Fukuyama | 27 |
| Sydney | Japan | Fukuyama | 24 |
| Adelaide | Japan | Hakata | 32 |
| Brisbane | Japan | Hakata | 18 |
| Fremantle | Japan | Hakata | 28 |
| Melbourne | Japan | Hakata | 25 |
| Sydney | Japan | Hakata | 22 |
| Adelaide | Japan | Hiroshima | 32 |
| Brisbane | Japan | Hiroshima | 19 |
| Fremantle | Japan | Hiroshima | 28 |
| Melbourne | Japan | Hiroshima | 26 |
| Sydney | Japan | Hiroshima | 23 |
| Adelaide | Japan | Imabari | 29 |
| Brisbane | Japan | Imabari | 19 |
| Melbourne | Japan | Imabari | 26 |
| Sydney | Japan | Imabari | 23 |
| Adelaide | Japan | Kanazawa | 32 |
| Brisbane | Japan | Kanazawa | 20 |
| Fremantle | Japan | Kanazawa | 28 |
| Melbourne | Japan | Kanazawa | 27 |
| Sydney | Japan | Kanazawa | 24 |
| Adelaide | Japan | Kobe | 29 |
| Brisbane | Japan | Kobe | 19 |
| Fremantle | Japan | Kobe | 25 |
| Melbourne | Japan | Kobe | 26 |
| Sydney | Japan | Kobe | 23 |
| Adelaide | Japan | Matsuyama | 29 |
| Brisbane | Japan | Matsuyama | 19 |
| Melbourne | Japan | Matsuyama | 26 |
| Sydney | Japan | Matsuyama | 23 |
| Adelaide | Japan | Mizushima | 30 |
| Brisbane | Japan | Mizushima | 20 |
| Melbourne | Japan | Mizushima | 27 |
| Sydney | Japan | Mizushima | 24 |
| Adelaide | Japan | Moji | 32 |
| Brisbane | Japan | Moji | 18 |
| Fremantle | Japan | Moji | 28 |
| Melbourne | Japan | Moji | 25 |
| Sydney | Japan | Moji | 22 |
| Adelaide | Japan | Nagasaki | 29 |
| Brisbane | Japan | Nagasaki | 19 |
| Melbourne | Japan | Nagasaki | 26 |
| Sydney | Japan | Nagasaki | 23 |
| Adelaide | Japan | Nagoya | 31 |
| Brisbane | Japan | Nagoya | 21 |
| Fremantle | Japan | Nagoya | 23 |
| Melbourne | Japan | Nagoya | 28 |
| Sydney | Japan | Nagoya | 25 |
| Adelaide | Japan | Niigata | 32 |
| Brisbane | Japan | Niigata | 21 |
| Fremantle | Japan | Niigata | 28 |
| Melbourne | Japan | Niigata | 28 |
| Sydney | Japan | Niigata | 25 |
| Adelaide | Japan | Osaka | 30 |
| Brisbane | Japan | Osaka | 19 |
| Fremantle | Japan | Osaka | 23 |
| Melbourne | Japan | Osaka | 26 |
| Sydney | Japan | Osaka | 23 |
| Adelaide | Japan | Sakata | 32 |
| Brisbane | Japan | Sakata | 20 |
| Fremantle | Japan | Sakata | 28 |
| Melbourne | Japan | Sakata | 27 |
| Sydney | Japan | Sakata | 24 |
| Adelaide | Japan | Sendai | 30 |
| Brisbane | Japan | Sendai | 20 |
| Melbourne | Japan | Sendai | 27 |
| Sydney | Japan | Sendai | 24 |
| Adelaide | Japan | Shimizu | 32 |
| Brisbane | Japan | Shimizu | 19 |
| Fremantle | Japan | Shimizu | 28 |
| Melbourne | Japan | Shimizu | 26 |
| Sydney | Japan | Shimizu | 23 |
| Adelaide | Japan | Shimonoseki | 28 |
| Brisbane | Japan | Shimonoseki | 18 |
| Melbourne | Japan | Shimonoseki | 25 |
| Sydney | Japan | Shimonoseki | 22 |
| Adelaide | Japan | Takamatsu | 32 |
| Brisbane | Japan | Takamatsu | 20 |
| Fremantle | Japan | Takamatsu | 28 |
| Melbourne | Japan | Takamatsu | 27 |
| Sydney | Japan | Takamatsu | 24 |
| Adelaide | Japan | Tokyo | 30 |
| Brisbane | Japan | Tokyo | 20 |
| Fremantle | Japan | Tokyo | 21 |
| Melbourne | Japan | Tokyo | 24 |
| Sydney | Japan | Tokyo | 21 |
| Adelaide | Japan | Tomakomai | 32 |
| Brisbane | Japan | Tomakomai | 20 |
| Fremantle | Japan | Tomakomai | 28 |
| Melbourne | Japan | Tomakomai | 27 |
| Sydney | Japan | Tomakomai | 24 |
| Adelaide | Japan | Tsuruga | 32 |
| Brisbane | Japan | Tsuruga | 20 |
| Melbourne | Japan | Tsuruga | 27 |
| Sydney | Japan | Tsuruga | 24 |
| Adelaide | Japan | Yokkaichi | 32 |
| Brisbane | Japan | Yokkaichi | 20 |
| Melbourne | Japan | Yokkaichi | 27 |
| Sydney | Japan | Yokkaichi | 24 |
| Adelaide | Japan | Yokohama | 32 |
| Brisbane | Japan | Yokohama | 20 |
| Fremantle | Japan | Yokohama | 30 |
| Melbourne | Japan | Yokohama | 24 |
| Sydney | Japan | Yokohama | 13 |
| Adelaide | Jordan | Aqaba | 43 |
| Brisbane | Jordan | Aqaba | 44 |
| Fremantle | Jordan | Aqaba | 35 |
| Melbourne | Jordan | Aqaba | 48 |
| Sydney | Jordan | Aqaba | 51 |
| Adelaide | Kazakhstan | Almaty | 50 |
| Brisbane | Kazakhstan | Almaty | 51 |
| Fremantle | Kazakhstan | Almaty | 46 |
| Melbourne | Kazakhstan | Almaty | 55 |
| Sydney | Kazakhstan | Almaty | 58 |
| Adelaide | Kenya | Mombasa | 35 |
| Brisbane | Kenya | Mombasa | 36 |
| Fremantle | Kenya | Mombasa | 31 |
| Melbourne | Kenya | Mombasa | 40 |
| Sydney | Kenya | Mombasa | 43 |
| Adelaide | Kenya | Nairobi | 50 |
| Brisbane | Kenya | Nairobi | 51 |
| Fremantle | Kenya | Nairobi | 46 |
| Melbourne | Kenya | Nairobi | 55 |
| Sydney | Kenya | Nairobi | 58 |
| Adelaide | Korea | Busan | 28 |
| Brisbane | Korea | Busan | 12 |
| Fremantle | Korea | Busan | 21 |
| Melbourne | Korea | Busan | 19 |
| Sydney | Korea | Busan | 16 |
| Adelaide | Korea | Incheon | 31 |
| Brisbane | Korea | Incheon | 20 |
| Fremantle | Korea | Incheon | 25 |
| Melbourne | Korea | Incheon | 24 |
| Sydney | Korea | Incheon | 17 |
| Adelaide | Korea | Seoul | 31 |
| Brisbane | Korea | Seoul | 20 |
| Fremantle | Korea | Seoul | 23 |
| Melbourne | Korea | Seoul | 24 |
| Sydney | Korea | Seoul | 17 |
| Adelaide | Kuwait | Kuwait | 34 |
| Brisbane | Kuwait | Kuwait | 35 |
| Fremantle | Kuwait | Kuwait | 30 |
| Melbourne | Kuwait | Kuwait | 39 |
| Sydney | Kuwait | Kuwait | 42 |
| Adelaide | Latvia | Riga | 50 |
| Brisbane | Latvia | Riga | 51 |
| Fremantle | Latvia | Riga | 46 |
| Melbourne | Latvia | Riga | 55 |
| Sydney | Latvia | Riga | 58 |
| Adelaide | Lebanon | Beirut | 57 |
| Brisbane | Lebanon | Beirut | 58 |
| Fremantle | Lebanon | Beirut | 45 |
| Melbourne | Lebanon | Beirut | 62 |
| Sydney | Lebanon | Beirut | 65 |
| Adelaide | Liberia | Monrovia | 82 |
| Brisbane | Liberia | Monrovia | 83 |
| Fremantle | Liberia | Monrovia | 69 |
| Melbourne | Liberia | Monrovia | 83 |
| Sydney | Liberia | Monrovia | 80 |
| Adelaide | Libya | Tripoli | 72 |
| Brisbane | Libya | Tripoli | 73 |
| Fremantle | Libya | Tripoli | 70 |
| Melbourne | Libya | Tripoli | 73 |
| Sydney | Libya | Tripoli | 70 |
| Adelaide | Lithuania | Klaipeda | 46 |
| Brisbane | Lithuania | Klaipeda | 47 |
| Fremantle | Lithuania | Klaipeda | 42 |
| Melbourne | Lithuania | Klaipeda | 51 |
| Sydney | Lithuania | Klaipeda | 54 |
| Adelaide | Lithuania | Vilnius | 46 |
| Brisbane | Lithuania | Vilnius | 47 |
| Fremantle | Lithuania | Vilnius | 42 |
| Melbourne | Lithuania | Vilnius | 51 |
| Sydney | Lithuania | Vilnius | 54 |
| Adelaide | Luxemberg | Luxemberg | 54 |
| Brisbane | Luxemberg | Luxemberg | 40 |
| Fremantle | Luxemberg | Luxemberg | 35 |
| Melbourne | Luxemberg | Luxemberg | 44 |
| Sydney | Luxemberg | Luxemberg | 52 |
| Adelaide | Macedonia | Skopje | 46 |
| Brisbane | Macedonia | Skopje | 60 |
| Fremantle | Macedonia | Skopje | 57 |
| Melbourne | Macedonia | Skopje | 60 |
| Sydney | Macedonia | Skopje | 57 |
| Adelaide | Madagascar | Tamatave | 35 |
| Brisbane | Madagascar | Tamatave | 36 |
| Fremantle | Madagascar | Tamatave | 31 |
| Melbourne | Madagascar | Tamatave | 40 |
| Sydney | Madagascar | Tamatave | 43 |
| Adelaide | Malawi | Blantyre | 100 |
| Brisbane | Malawi | Blantyre | 97 |
| Fremantle | Malawi | Blantyre | 94 |
| Melbourne | Malawi | Blantyre | 97 |
| Sydney | Malawi | Blantyre | 94 |
| Adelaide | Malawi | Lilongwe | 100 |
| Brisbane | Malawi | Lilongwe | 97 |
| Fremantle | Malawi | Lilongwe | 94 |
| Melbourne | Malawi | Lilongwe | 97 |
| Sydney | Malawi | Lilongwe | 94 |
| Adelaide | Malaysia | Bintulu | 24 |
| Brisbane | Malaysia | Bintulu | 25 |
| Fremantle | Malaysia | Bintulu | 25 |
| Melbourne | Malaysia | Bintulu | 29 |
| Sydney | Malaysia | Bintulu | 32 |
| Adelaide | Malaysia | Kota Kinabalu | 20 |
| Brisbane | Malaysia | Kota Kinabalu | 21 |
| Fremantle | Malaysia | Kota Kinabalu | 16 |
| Melbourne | Malaysia | Kota Kinabalu | 25 |
| Sydney | Malaysia | Kota Kinabalu | 28 |
| Adelaide | Malaysia | Kuching | 21 |
| Brisbane | Malaysia | Kuching | 22 |
| Fremantle | Malaysia | Kuching | 17 |
| Melbourne | Malaysia | Kuching | 26 |
| Sydney | Malaysia | Kuching | 29 |
| Adelaide | Malaysia | Labuan | 21 |
| Brisbane | Malaysia | Labuan | 22 |
| Fremantle | Malaysia | Labuan | 17 |
| Melbourne | Malaysia | Labuan | 26 |
| Sydney | Malaysia | Labuan | 29 |
| Adelaide | Malaysia | Miri | 30 |
| Brisbane | Malaysia | Miri | 31 |
| Fremantle | Malaysia | Miri | 26 |
| Melbourne | Malaysia | Miri | 35 |
| Sydney | Malaysia | Miri | 38 |
| Adelaide | Malaysia | Pasir Gudang | 23 |
| Brisbane | Malaysia | Pasir Gudang | 24 |
| Fremantle | Malaysia | Pasir Gudang | 12 |
| Melbourne | Malaysia | Pasir Gudang | 19 |
| Sydney | Malaysia | Pasir Gudang | 24 |
| Adelaide | Malaysia | Penang | 22 |
| Brisbane | Malaysia | Penang | 23 |
| Fremantle | Malaysia | Penang | 15 |
| Melbourne | Malaysia | Penang | 19 |
| Sydney | Malaysia | Penang | 24 |
| Adelaide | Malaysia | Port Kelang | 22 |
| Brisbane | Malaysia | Port Kelang | 23 |
| Fremantle | Malaysia | Port Kelang | 12 |
| Melbourne | Malaysia | Port Kelang | 12 |
| Sydney | Malaysia | Port Kelang | 17 |
| Adelaide | Malaysia | Sibu | 26 |
| Brisbane | Malaysia | Sibu | 27 |
| Fremantle | Malaysia | Sibu | 22 |
| Melbourne | Malaysia | Sibu | 31 |
| Sydney | Malaysia | Sibu | 34 |
| Adelaide | Malaysia | Tawau | 23 |
| Brisbane | Malaysia | Tawau | 24 |
| Fremantle | Malaysia | Tawau | 19 |
| Melbourne | Malaysia | Tawau | 28 |
| Sydney | Malaysia | Tawau | 31 |
| Adelaide | Maldives | Male | 30 |
| Brisbane | Maldives | Male | 31 |
| Fremantle | Maldives | Male | 26 |
| Melbourne | Maldives | Male | 35 |
| Sydney | Maldives | Male | 38 |
| Adelaide | Malta | La Valetta | 56 |
| Brisbane | Malta | La Valetta | 63 |
| Fremantle | Malta | La Valetta | 60 |
| Melbourne | Malta | La Valetta | 63 |
| Sydney | Malta | La Valetta | 60 |
| Brisbane | Martinique | Fort De France | 83 |
| Fremantle | Martinique | Fort De France | 80 |
| Melbourne | Martinique | Fort De France | 83 |
| Sydney | Martinique | Fort De France | 80 |
| Adelaide | Mauritania | Nouakchott | 75 |
| Brisbane | Mauritania | Nouakchott | 72 |
| Fremantle | Mauritania | Nouakchott | 69 |
| Melbourne | Mauritania | Nouakchott | 72 |
| Sydney | Mauritania | Nouakchott | 69 |
| Adelaide | Mauritius | Port Louis | 32 |
| Brisbane | Mauritius | Port Louis | 33 |
| Fremantle | Mauritius | Port Louis | 24 |
| Melbourne | Mauritius | Port Louis | 31 |
| Sydney | Mauritius | Port Louis | 40 |
| Adelaide | Mexico | Manzanillo | 48 |
| Brisbane | Mexico | Manzanillo | 34 |
| Fremantle | Mexico | Manzanillo | 39 |
| Melbourne | Mexico | Manzanillo | 41 |
| Sydney | Mexico | Manzanillo | 38 |
| Adelaide | Mexico | Mexico City | 56 |
| Brisbane | Mexico | Mexico City | 44 |
| Fremantle | Mexico | Mexico City | 52 |
| Melbourne | Mexico | Mexico City | 51 |
| Sydney | Mexico | Mexico City | 48 |
| Brisbane | Mexico | Tampico | 68 |
| Fremantle | Mexico | Tampico | 65 |
| Melbourne | Mexico | Tampico | 68 |
| Sydney | Mexico | Tampico | 65 |
| Adelaide | Mexico | Veracruz | 56 |
| Brisbane | Mexico | Veracruz | 60 |
| Fremantle | Mexico | Veracruz | 63 |
| Melbourne | Mexico | Veracruz | 62 |
| Sydney | Mexico | Veracruz | 67 |
| Brisbane | Monserrat | Plymouth | 100 |
| Fremantle | Monserrat | Plymouth | 97 |
| Melbourne | Monserrat | Plymouth | 100 |
| Sydney | Monserrat | Plymouth | 97 |
| Adelaide | Montserrat | Plymouth | 84 |
| Adelaide | Morocco | Casablanca | 46 |
| Brisbane | Morocco | Casablanca | 41 |
| Fremantle | Morocco | Casablanca | 52 |
| Melbourne | Morocco | Casablanca | 46 |
| Sydney | Morocco | Casablanca | 49 |
| Adelaide | Mozambique | Maputo | 56 |
| Brisbane | Mozambique | Maputo | 57 |
| Fremantle | Mozambique | Maputo | 52 |
| Melbourne | Mozambique | Maputo | 61 |
| Sydney | Mozambique | Maputo | 64 |
| Adelaide | Myanmar | Yangon | 26 |
| Brisbane | Myanmar | Yangon | 27 |
| Fremantle | Myanmar | Yangon | 22 |
| Melbourne | Myanmar | Yangon | 31 |
| Sydney | Myanmar | Yangon | 34 |
| Brisbane | Namibia | Walvis Bay | 93 |
| Fremantle | Namibia | Walvis Bay | 62 |
| Melbourne | Namibia | Walvis Bay | 93 |
| Sydney | Namibia | Walvis Bay | 90 |
| Brisbane | Namibia | Windhoek | 96 |
| Fremantle | Namibia | Windhoek | 66 |
| Melbourne | Namibia | Windhoek | 96 |
| Sydney | Namibia | Windhoek | 93 |
| Adelaide | Netherlands | Amsterdam | 41 |
| Brisbane | Netherlands | Amsterdam | 57 |
| Fremantle | Netherlands | Amsterdam | 37 |
| Melbourne | Netherlands | Amsterdam | 57 |
| Sydney | Netherlands | Amsterdam | 54 |
| Adelaide | Netherlands | Rotterdam | 37 |
| Brisbane | Netherlands | Rotterdam | 54 |
| Fremantle | Netherlands | Rotterdam | 35 |
| Fremantle | Netherlands | Rotterdam | 38 |
| Melbourne | Netherlands | Rotterdam | 54 |
| Sydney | Netherlands | Rotterdam | 51 |
| Adelaide | New Caledonia | Noumea | 10 |
| Brisbane | New Caledonia | Noumea | 5 |
| Fremantle | New Caledonia | Noumea | 38 |
| Melbourne | New Caledonia | Noumea | 7 |
| Sydney | New Caledonia | Noumea | 5 |
| Adelaide | New Zealand | Auckland | 5 |
| Adelaide | New Zealand | Auckland | 5 |
| Brisbane | New Zealand | Auckland | 4 |
| Fremantle | New Zealand | Auckland | 15 |
| Melbourne | New Zealand | Auckland | 8 |
| Sydney | New Zealand | Auckland | 4 |
| Adelaide | New Zealand | Dunedin | 12 |
| Brisbane | New Zealand | Dunedin | 14 |
| Fremantle | New Zealand | Dunedin | 22 |
| Melbourne | New Zealand | Dunedin | 20 |
| Sydney | New Zealand | Dunedin | 23 |
| Adelaide | New Zealand | Hamilton | 8 |
| Brisbane | New Zealand | Hamilton | 8 |
| Fremantle | New Zealand | Hamilton | 16 |
| Melbourne | New Zealand | Hamilton | 12 |
| Sydney | New Zealand | Hamilton | 10 |
| Adelaide | New Zealand | Invercargill | 12 |
| Brisbane | New Zealand | Invercargill | 14 |
| Fremantle | New Zealand | Invercargill | 22 |
| Melbourne | New Zealand | Invercargill | 20 |
| Sydney | New Zealand | Invercargill | 23 |
| Adelaide | New Zealand | Lyttelton | 12 |
| Brisbane | New Zealand | Lyttelton | 7 |
| Fremantle | New Zealand | Lyttelton | 20 |
| Melbourne | New Zealand | Lyttelton | 12 |
| Sydney | New Zealand | Lyttelton | 14 |
| Adelaide | New Zealand | Napier | 8 |
| Brisbane | New Zealand | Napier | 8 |
| Fremantle | New Zealand | Napier | 16 |
| Melbourne | New Zealand | Napier | 11 |
| Sydney | New Zealand | Napier | 10 |
| Adelaide | New Zealand | Nelson | 12 |
| Brisbane | New Zealand | Nelson | 14 |
| Fremantle | New Zealand | Nelson | 20 |
| Melbourne | New Zealand | Nelson | 20 |
| Sydney | New Zealand | Nelson | 23 |
| Adelaide | New Zealand | Palmerston North | 12 |
| Brisbane | New Zealand | Palmerston North | 9 |
| Fremantle | New Zealand | Palmerston North | 16 |
| Melbourne | New Zealand | Palmerston North | 14 |
| Sydney | New Zealand | Palmerston North | 17 |
| Adelaide | New Zealand | Tauranga | 8 |
| Brisbane | New Zealand | Tauranga | 8 |
| Fremantle | New Zealand | Tauranga | 16 |
| Melbourne | New Zealand | Tauranga | 11 |
| Sydney | New Zealand | Tauranga | 10 |
| Brisbane | New Zealand | Timaru | 14 |
| Melbourne | New Zealand | Timaru | 20 |
| Sydney | New Zealand | Timaru | 23 |
| Adelaide | New Zealand | Wellington | 12 |
| Brisbane | New Zealand | Wellington | 12 |
| Fremantle | New Zealand | Wellington | 19 |
| Melbourne | New Zealand | Wellington | 10 |
| Sydney | New Zealand | Wellington | 12 |
| Adelaide | Nicaragua | Managua | 66 |
| Brisbane | Nicaragua | Managua | 72 |
| Fremantle | Nicaragua | Managua | 65 |
| Melbourne | Nicaragua | Managua | 79 |
| Sydney | Nicaragua | Managua | 76 |
| Adelaide | Nigeria | Lagos | 72 |
| Brisbane | Nigeria | Lagos | 69 |
| Fremantle | Nigeria | Lagos | 59 |
| Melbourne | Nigeria | Lagos | 69 |
| Sydney | Nigeria | Lagos | 66 |
| Adelaide | Norway | Bergen | 64 |
| Brisbane | Norway | Bergen | 61 |
| Fremantle | Norway | Bergen | 46 |
| Melbourne | Norway | Bergen | 61 |
| Sydney | Norway | Bergen | 58 |
| Adelaide | Norway | Oslo | 48 |
| Brisbane | Norway | Oslo | 49 |
| Fremantle | Norway | Oslo | 39 |
| Melbourne | Norway | Oslo | 48 |
| Sydney | Norway | Oslo | 53 |
| Adelaide | Norway | Stavanger | 64 |
| Brisbane | Norway | Stavanger | 61 |
| Fremantle | Norway | Stavanger | 48 |
| Melbourne | Norway | Stavanger | 61 |
| Sydney | Norway | Stavanger | 58 |
| Adelaide | Pakistan | Karachi | 32 |
| Brisbane | Pakistan | Karachi | 33 |
| Fremantle | Pakistan | Karachi | 23 |
| Melbourne | Pakistan | Karachi | 37 |
| Sydney | Pakistan | Karachi | 40 |
| Adelaide | Panama | Balboa | 46 |
| Brisbane | Panama | Balboa | 57 |
| Fremantle | Panama | Balboa | 42 |
| Melbourne | Panama | Balboa | 64 |
| Sydney | Panama | Balboa | 61 |
| Adelaide | Panama | Colon Free Zone | 56 |
| Brisbane | Panama | Colon Free Zone | 42 |
| Fremantle | Panama | Colon Free Zone | 52 |
| Melbourne | Panama | Colon Free Zone | 49 |
| Sydney | Panama | Colon Free Zone | 46 |
| Adelaide | Panama | Cristobal | 64 |
| Brisbane | Panama | Cristobal | 57 |
| Fremantle | Panama | Cristobal | 60 |
| Melbourne | Panama | Cristobal | 64 |
| Sydney | Panama | Cristobal | 61 |
| Adelaide | Panama | Manzanillo, PA | 46 |
| Brisbane | Panama | Manzanillo, PA | 57 |
| Fremantle | Panama | Manzanillo, PA | 42 |
| Melbourne | Panama | Manzanillo, PA | 64 |
| Sydney | Panama | Manzanillo, PA | 61 |
| Adelaide | Panama | Panama City | 64 |
| Brisbane | Panama | Panama City | 57 |
| Fremantle | Panama | Panama City | 60 |
| Melbourne | Panama | Panama City | 64 |
| Sydney | Panama | Panama City | 61 |
| Adelaide | Papua New Guinea | Lae | 17 |
| Brisbane | Papua New Guinea | Lae | 12 |
| Fremantle | Papua New Guinea | Lae | 40 |
| Melbourne | Papua New Guinea | Lae | 12 |
| Sydney | Papua New Guinea | Lae | 12 |
| Adelaide | Papua New Guinea | Port Moresby | 17 |
| Brisbane | Papua New Guinea | Port Moresby | 12 |
| Fremantle | Papua New Guinea | Port Moresby | 37 |
| Melbourne | Papua New Guinea | Port Moresby | 12 |
| Sydney | Papua New Guinea | Port Moresby | 12 |
| Adelaide | Paraguay | Asuncion | 45 |
| Brisbane | Paraguay | Asuncion | 46 |
| Fremantle | Paraguay | Asuncion | 56 |
| Melbourne | Paraguay | Asuncion | 50 |
| Sydney | Paraguay | Asuncion | 53 |
| Adelaide | Peru | Callao | 49 |
| Brisbane | Peru | Callao | 46 |
| Fremantle | Peru | Callao | 45 |
| Melbourne | Peru | Callao | 50 |
| Sydney | Peru | Callao | 52 |
| Adelaide | Peru | Lima | 56 |
| Brisbane | Peru | Lima | 52 |
| Fremantle | Peru | Lima | 47 |
| Melbourne | Peru | Lima | 59 |
| Sydney | Peru | Lima | 56 |
| Adelaide | Philippines | Cebu | 27 |
| Brisbane | Philippines | Cebu | 36 |
| Fremantle | Philippines | Cebu | 19 |
| Melbourne | Philippines | Cebu | 40 |
| Sydney | Philippines | Cebu | 42 |
| Adelaide | Philippines | Manila | 25 |
| Brisbane | Philippines | Manila | 20 |
| Brisbane | Philippines | Manila | 20 |
| Fremantle | Philippines | Manila | 21 |
| Fremantle | Philippines | Manila | 21 |
| Melbourne | Philippines | Manila | 24 |
| Melbourne | Philippines | Manila | 24 |
| Sydney | Philippines | Manila | 24 |
| Sydney | Philippines | Manila | 24 |
| Adelaide | Poland | Gdynia | 47 |
| Brisbane | Poland | Gdynia | 48 |
| Fremantle | Poland | Gdynia | 43 |
| Melbourne | Poland | Gdynia | 52 |
| Sydney | Poland | Gdynia | 55 |
| Adelaide | Poland | Krakow | 46 |
| Brisbane | Poland | Krakow | 47 |
| Fremantle | Poland | Krakow | 42 |
| Melbourne | Poland | Krakow | 51 |
| Sydney | Poland | Krakow | 54 |
| Adelaide | Poland | Warsaw | 46 |
| Brisbane | Poland | Warsaw | 47 |
| Fremantle | Poland | Warsaw | 42 |
| Melbourne | Poland | Warsaw | 51 |
| Sydney | Poland | Warsaw | 54 |
| Adelaide | Portugal | Leixoes | 47 |
| Brisbane | Portugal | Leixoes | 48 |
| Fremantle | Portugal | Leixoes | 43 |
| Melbourne | Portugal | Leixoes | 52 |
| Sydney | Portugal | Leixoes | 55 |
| Adelaide | Portugal | Lisbon | 47 |
| Brisbane | Portugal | Lisbon | 48 |
| Melbourne | Portugal | Lisbon | 52 |
| Sydney | Portugal | Lisbon | 55 |
| Fremantle | Portugal | Lisbon | 43 |
| Fremantle | Portugal | Porto | 60 |
| Adelaide | Portugal | Porto | 66 |
| Brisbane | Portugal | Porto | 77 |
| Melbourne | Portugal | Porto | 63 |
| Sydney | Portugal | Porto | 60 |
| Adelaide | Puerto Rico | San Juan | 87 |
| Brisbane | Puerto Rico | San Juan | 77 |
| Fremantle | Puerto Rico | San Juan | 56 |
| Melbourne | Puerto Rico | San Juan | 84 |
| Sydney | Puerto Rico | San Juan | 81 |
| Adelaide | Qatar | Doha | 34 |
| Brisbane | Qatar | Doha | 35 |
| Fremantle | Qatar | Doha | 30 |
| Melbourne | Qatar | Doha | 39 |
| Sydney | Qatar | Doha | 42 |
| Adelaide | Reunion Island | Pointe Des Galets | 56 |
| Brisbane | Reunion Island | Pointe Des Galets | 57 |
| Fremantle | Reunion Island | Pointe Des Galets | 42 |
| Melbourne | Reunion Island | Pointe Des Galets | 61 |
| Sydney | Reunion Island | Pointe Des Galets | 64 |
| Adelaide | Romania | Bucharest | 56 |
| Brisbane | Romania | Bucharest | 41 |
| Fremantle | Romania | Bucharest | 37 |
| Melbourne | Romania | Bucharest | 59 |
| Sydney | Romania | Bucharest | 59 |
| Adelaide | Russia | Moscow | 64 |
| Brisbane | Russia | Moscow | 61 |
| Fremantle | Russia | Moscow | 58 |
| Melbourne | Russia | Moscow | 61 |
| Sydney | Russia | Moscow | 58 |
| Adelaide | Russia | St. Petersburg | 59 |
| Brisbane | Russia | St. Petersburg | 53 |
| Fremantle | Russia | St. Petersburg | 53 |
| Melbourne | Russia | St. Petersburg | 56 |
| Sydney | Russia | St. Petersburg | 53 |
| Adelaide | Saudi Arabia | Dammam | 31 |
| Brisbane | Saudi Arabia | Dammam | 32 |
| Fremantle | Saudi Arabia | Dammam | 30 |
| Melbourne | Saudi Arabia | Dammam | 36 |
| Sydney | Saudi Arabia | Dammam | 39 |
| Adelaide | Saudi Arabia | Jeddah | 41 |
| Brisbane | Saudi Arabia | Jeddah | 42 |
| Fremantle | Saudi Arabia | Jeddah | 35 |
| Melbourne | Saudi Arabia | Jeddah | 46 |
| Sydney | Saudi Arabia | Jeddah | 49 |
| Adelaide | Saudi Arabia | Riyadh | 37 |
| Brisbane | Saudi Arabia | Riyadh | 38 |
| Fremantle | Saudi Arabia | Riyadh | 35 |
| Melbourne | Saudi Arabia | Riyadh | 42 |
| Sydney | Saudi Arabia | Riyadh | 45 |
| Brisbane | Senegal | Dakar | 67 |
| Fremantle | Senegal | Dakar | 60 |
| Melbourne | Senegal | Dakar | 67 |
| Sydney | Senegal | Dakar | 64 |
| Adelaide | Seychelles | Mahe | 46 |
| Brisbane | Seychelles | Mahe | 47 |
| Fremantle | Seychelles | Mahe | 42 |
| Melbourne | Seychelles | Mahe | 51 |
| Sydney | Seychelles | Mahe | 54 |
| Brisbane | Sierra Leone | Freetown | 63 |
| Fremantle | Sierra Leone | Freetown | 60 |
| Melbourne | Sierra Leone | Freetown | 63 |
| Sydney | Sierra Leone | Freetown | 60 |
| Adelaide | Singapore | Singapore | 11 |
| Brisbane | Singapore | Singapore | 12 |
| Fremantle | Singapore | Singapore | 7 |
| Melbourne | Singapore | Singapore | 16 |
| Sydney | Singapore | Singapore | 24 |
| Adelaide | Slovakia | Bratislava | 46 |
| Brisbane | Slovakia | Bratislava | 47 |
| Fremantle | Slovakia | Bratislava | 45 |
| Melbourne | Slovakia | Bratislava | 51 |
| Sydney | Slovakia | Bratislava | 54 |
| Adelaide | Slovenia | Koper | 47 |
| Brisbane | Slovenia | Koper | 48 |
| Fremantle | Slovenia | Koper | 43 |
| Melbourne | Slovenia | Koper | 52 |
| Sydney | Slovenia | Koper | 55 |
| Adelaide | Slovenia | Ljubljana | 45 |
| Brisbane | Slovenia | Ljubljana | 46 |
| Fremantle | Slovenia | Ljubljana | 41 |
| Melbourne | Slovenia | Ljubljana | 50 |
| Sydney | Slovenia | Ljubljana | 53 |
| Adelaide | Solomon Islands | Honiara | 28 |
| Brisbane | Solomon Islands | Honiara | 23 |
| Fremantle | Solomon Islands | Honiara | 40 |
| Melbourne | Solomon Islands | Honiara | 23 |
| Sydney | Solomon Islands | Honiara | 23 |
| Adelaide | South Africa | Capetown | 39 |
| Brisbane | South Africa | Capetown | 40 |
| Fremantle | South Africa | Capetown | 35 |
| Melbourne | South Africa | Capetown | 41 |
| Sydney | South Africa | Capetown | 42 |
| Adelaide | South Africa | Durban | 34 |
| Brisbane | South Africa | Durban | 35 |
| Fremantle | South Africa | Durban | 30 |
| Melbourne | South Africa | Durban | 42 |
| Sydney | South Africa | Durban | 42 |
| Adelaide | South Africa | East London | 34 |
| Brisbane | South Africa | East London | 42 |
| Melbourne | South Africa | East London | 41 |
| Sydney | South Africa | East London | 45 |
| Adelaide | South Africa | Johannesburg | 39 |
| Brisbane | South Africa | Johannesburg | 40 |
| Fremantle | South Africa | Johannesburg | 33 |
| Melbourne | South Africa | Johannesburg | 41 |
| Sydney | South Africa | Johannesburg | 45 |
| Adelaide | South Africa | Port Elizabeth | 40 |
| Brisbane | South Africa | Port Elizabeth | 41 |
| Fremantle | South Africa | Port Elizabeth | 32 |
| Melbourne | South Africa | Port Elizabeth | 40 |
| Sydney | South Africa | Port Elizabeth | 44 |
| Adelaide | Spain | Barcelona | 37 |
| Brisbane | Spain | Barcelona | 38 |
| Fremantle | Spain | Barcelona | 33 |
| Melbourne | Spain | Barcelona | 42 |
| Sydney | Spain | Barcelona | 44 |
| Adelaide | Spain | Bilbao | 44 |
| Brisbane | Spain | Bilbao | 45 |
| Fremantle | Spain | Bilbao | 40 |
| Melbourne | Spain | Bilbao | 49 |
| Sydney | Spain | Bilbao | 52 |
| Adelaide | Spain | Madrid | 46 |
| Brisbane | Spain | Madrid | 47 |
| Fremantle | Spain | Madrid | 42 |
| Melbourne | Spain | Madrid | 51 |
| Sydney | Spain | Madrid | 54 |
| Adelaide | Spain | Malaga | 46 |
| Brisbane | Spain | Malaga | 47 |
| Fremantle | Spain | Malaga | 42 |
| Melbourne | Spain | Malaga | 51 |
| Sydney | Spain | Malaga | 54 |
| Adelaide | Spain | Valencia | 35 |
| Brisbane | Spain | Valencia | 36 |
| Fremantle | Spain | Valencia | 31 |
| Melbourne | Spain | Valencia | 51 |
| Sydney | Spain | Valencia | 53 |
| Adelaide | Sri Lanka | Colombo | 26 |
| Brisbane | Sri Lanka | Colombo | 27 |
| Fremantle | Sri Lanka | Colombo | 19 |
| Melbourne | Sri Lanka | Colombo | 24 |
| Sydney | Sri Lanka | Colombo | 29 |
| Adelaide | St. Kitts | Basseterre | 96 |
| Brisbane | St. Kitts | Basseterre | 106 |
| Fremantle | St. Kitts | Basseterre | 103 |
| Melbourne | St. Kitts | Basseterre | 106 |
| Sydney | St. Kitts | Basseterre | 103 |
| Adelaide | St. Lucia | Castries | 109 |
| Brisbane | St. Lucia | Castries | 106 |
| Fremantle | St. Lucia | Castries | 103 |
| Melbourne | St. Lucia | Castries | 106 |
| Sydney | St. Lucia | Castries | 103 |
| Adelaide | St. Maarten | Philipsburg | 86 |
| Brisbane | St. Maarten | Philipsburg | 83 |
| Fremantle | St. Maarten | Philipsburg | 80 |
| Melbourne | St. Maarten | Philipsburg | 83 |
| Sydney | St. Maarten | Philipsburg | 80 |
| Adelaide | St. Vincent | Kingstown | 84 |
| Brisbane | St. Vincent | Kingstown | 106 |
| Fremantle | St. Vincent | Kingstown | 103 |
| Melbourne | St. Vincent | Kingstown | 106 |
| Sydney | St. Vincent | Kingstown | 103 |
| Adelaide | Suriname | Paramaribo | 104 |
| Brisbane | Suriname | Paramaribo | 102 |
| Fremantle | Suriname | Paramaribo | 99 |
| Melbourne | Suriname | Paramaribo | 102 |
| Sydney | Suriname | Paramaribo | 99 |
| Adelaide | Sweden | Gothenburg | 46 |
| Brisbane | Sweden | Gothenburg | 47 |
| Fremantle | Sweden | Gothenburg | 39 |
| Melbourne | Sweden | Gothenburg | 51 |
| Sydney | Sweden | Gothenburg | 54 |
| Adelaide | Sweden | Stockholm | 45 |
| Brisbane | Sweden | Stockholm | 46 |
| Fremantle | Sweden | Stockholm | 41 |
| Melbourne | Sweden | Stockholm | 50 |
| Sydney | Sweden | Stockholm | 53 |
| Adelaide | Switzerland | Basel | 47 |
| Brisbane | Switzerland | Basel | 43 |
| Fremantle | Switzerland | Basel | 39 |
| Melbourne | Switzerland | Basel | 55 |
| Sydney | Switzerland | Basel | 52 |
| Adelaide | Switzerland | Bern | 59 |
| Brisbane | Switzerland | Bern | 56 |
| Fremantle | Switzerland | Bern | 40 |
| Melbourne | Switzerland | Bern | 56 |
| Sydney | Switzerland | Bern | 53 |
| Adelaide | Switzerland | Geneva | 48 |
| Brisbane | Switzerland | Geneva | 57 |
| Fremantle | Switzerland | Geneva | 42 |
| Melbourne | Switzerland | Geneva | 57 |
| Sydney | Switzerland | Geneva | 54 |
| Adelaide | Switzerland | Zurich | 48 |
| Brisbane | Switzerland | Zurich | 43 |
| Fremantle | Switzerland | Zurich | 39 |
| Melbourne | Switzerland | Zurich | 55 |
| Sydney | Switzerland | Zurich | 52 |
| Adelaide | Tahiti | Papeete | 21 |
| Brisbane | Tahiti | Papeete | 17 |
| Fremantle | Tahiti | Papeete | 37 |
| Melbourne | Tahiti | Papeete | 12 |
| Sydney | Tahiti | Papeete | 9 |
| Adelaide | Taiwan | Kaohsiung | 25 |
| Brisbane | Taiwan | Kaohsiung | 20 |
| Fremantle | Taiwan | Kaohsiung | 21 |
| Melbourne | Taiwan | Kaohsiung | 24 |
| Sydney | Taiwan | Kaohsiung | 16 |
| Adelaide | Taiwan | Keelung | 25 |
| Brisbane | Taiwan | Keelung | 19 |
| Fremantle | Taiwan | Keelung | 19 |
| Melbourne | Taiwan | Keelung | 26 |
| Sydney | Taiwan | Keelung | 19 |
| Adelaide | Taiwan | Taichung | 30 |
| Brisbane | Taiwan | Taichung | 31 |
| Fremantle | Taiwan | Taichung | 25 |
| Melbourne | Taiwan | Taichung | 35 |
| Sydney | Taiwan | Taichung | 38 |
| Adelaide | Tanzania | Dar Es Salaam | 43 |
| Brisbane | Tanzania | Dar Es Salaam | 44 |
| Fremantle | Tanzania | Dar Es Salaam | 39 |
| Melbourne | Tanzania | Dar Es Salaam | 48 |
| Sydney | Tanzania | Dar Es Salaam | 51 |
| Adelaide | Thailand | Bangkok | 24 |
| Brisbane | Thailand | Bangkok | 25 |
| Fremantle | Thailand | Bangkok | 18 |
| Melbourne | Thailand | Bangkok | 22 |
| Sydney | Thailand | Bangkok | 20 |
| Adelaide | Thailand | Laem Chabang | 25 |
| Brisbane | Thailand | Laem Chabang | 26 |
| Fremantle | Thailand | Laem Chabang | 18 |
| Melbourne | Thailand | Laem Chabang | 23 |
| Sydney | Thailand | Laem Chabang | 28 |
| Adelaide | Thailand | Lat Krabang | 26 |
| Brisbane | Thailand | Lat Krabang | 27 |
| Fremantle | Thailand | Lat Krabang | 22 |
| Melbourne | Thailand | Lat Krabang | 31 |
| Sydney | Thailand | Lat Krabang | 34 |
| Adelaide | Togo | Lome | 57 |
| Brisbane | Togo | Lome | 58 |
| Fremantle | Togo | Lome | 63 |
| Melbourne | Togo | Lome | 58 |
| Sydney | Togo | Lome | 55 |
| Adelaide | Tonga | Nukualofa | 28 |
| Brisbane | Tonga | Nukualofa | 23 |
| Fremantle | Tonga | Nukualofa | 35 |
| Melbourne | Tonga | Nukualofa | 23 |
| Sydney | Tonga | Nukualofa | 23 |
| Adelaide | Trinidad | Point Lisas | 56 |
| Brisbane | Trinidad | Point Lisas | 64 |
| Fremantle | Trinidad | Point Lisas | 72 |
| Melbourne | Trinidad | Point Lisas | 66 |
| Sydney | Trinidad | Point Lisas | 72 |
| Adelaide | Trinidad | Port of Spain | 82 |
| Brisbane | Trinidad | Port of Spain | 72 |
| Fremantle | Trinidad | Port of Spain | 72 |
| Melbourne | Trinidad | Port of Spain | 79 |
| Sydney | Trinidad | Port of Spain | 76 |
| Adelaide | Tunisia | Sfax | 51 |
| Brisbane | Tunisia | Sfax | 52 |
| Fremantle | Tunisia | Sfax | 61 |
| Melbourne | Tunisia | Sfax | 71 |
| Sydney | Tunisia | Sfax | 68 |
| Adelaide | Tunisia | Sousse | 74 |
| Brisbane | Tunisia | Sousse | 52 |
| Fremantle | Tunisia | Sousse | 61 |
| Melbourne | Tunisia | Sousse | 71 |
| Sydney | Tunisia | Sousse | 68 |
| Adelaide | Tunisia | Tunis | 51 |
| Brisbane | Tunisia | Tunis | 57 |
| Fremantle | Tunisia | Tunis | 55 |
| Melbourne | Tunisia | Tunis | 61 |
| Sydney | Tunisia | Tunis | 63 |
| Adelaide | Turkey | Ankara | 46 |
| Brisbane | Turkey | Ankara | 47 |
| Fremantle | Turkey | Ankara | 42 |
| Melbourne | Turkey | Ankara | 51 |
| Sydney | Turkey | Ankara | 54 |
| Adelaide | Turkey | Istanbul | 36 |
| Brisbane | Turkey | Istanbul | 37 |
| Fremantle | Turkey | Istanbul | 32 |
| Melbourne | Turkey | Istanbul | 41 |
| Sydney | Turkey | Istanbul | 44 |
| Adelaide | UAE | Abu Dhabi | 28 |
| Brisbane | UAE | Abu Dhabi | 29 |
| Fremantle | UAE | Abu Dhabi | 28 |
| Melbourne | UAE | Abu Dhabi | 33 |
| Sydney | UAE | Abu Dhabi | 36 |
| Adelaide | UAE | Jebel Ali | 30 |
| Brisbane | UAE | Jebel Ali | 31 |
| Fremantle | UAE | Jebel Ali | 26 |
| Melbourne | UAE | Jebel Ali | 35 |
| Sydney | UAE | Jebel Ali | 27 |
| Adelaide | UAE | Sharjah | 45 |
| Brisbane | UAE | Sharjah | 46 |
| Fremantle | UAE | Sharjah | 41 |
| Melbourne | UAE | Sharjah | 50 |
| Sydney | UAE | Sharjah | 53 |
| Adelaide | Uganda | Kampala | 120 |
| Brisbane | Uganda | Kampala | 120 |
| Fremantle | Uganda | Kampala | 117 |
| Melbourne | Uganda | Kampala | 120 |
| Sydney | Uganda | Kampala | 117 |
| Adelaide | UK | Felixstowe | 42 |
| Brisbane | UK | Felixstowe | 43 |
| Fremantle | UK | Felixstowe | 35 |
| Melbourne | UK | Felixstowe | 47 |
| Sydney | UK | Felixstowe | 50 |
| Adelaide | UK | Southampton | 39 |
| Brisbane | UK | Southampton | 40 |
| Fremantle | UK | Southampton | 35 |
| Melbourne | UK | Southampton | 44 |
| Sydney | UK | Southampton | 47 |
| Brisbane | UK | Tilbury | 47 |
| Melbourne | UK | Tilbury | 47 |
| Sydney | UK | Tilbury | 46 |
| Adelaide | Uruguay | Montevideo | 64 |
| Brisbane | Uruguay | Montevideo | 48 |
| Fremantle | Uruguay | Montevideo | 49 |
| Melbourne | Uruguay | Montevideo | 52 |
| Sydney | Uruguay | Montevideo | 54 |
| Adelaide | USA | Alberquerque | 39 |
| Brisbane | USA | Alberquerque | 41 |
| Fremantle | USA | Alberquerque | 42 |
| Melbourne | USA | Alberquerque | 35 |
| Sydney | USA | Alberquerque | 34 |
| Adelaide | USA | Atlanta | 45 |
| Adelaide | USA | Atlanta | 49 |
| Brisbane | USA | Atlanta | 47 |
| Brisbane | USA | Atlanta | 44 |
| Fremantle | USA | Atlanta | 44 |
| Melbourne | USA | Atlanta | 41 |
| Melbourne | USA | Atlanta | 44 |
| Sydney | USA | Atlanta | 40 |
| Sydney | USA | Atlanta | 44 |
| Adelaide | USA | Austin | 44 |
| Brisbane | USA | Austin | 46 |
| Fremantle | USA | Austin | 44 |
| Melbourne | USA | Austin | 40 |
| Sydney | USA | Austin | 39 |
| Adelaide | USA | Baltimore | 45 |
| Adelaide | USA | Baltimore | 46 |
| Brisbane | USA | Baltimore | 47 |
| Brisbane | USA | Baltimore | 41 |
| Fremantle | USA | Baltimore | 45 |
| Melbourne | USA | Baltimore | 41 |
| Melbourne | USA | Baltimore | 41 |
| Sydney | USA | Baltimore | 40 |
| Sydney | USA | Baltimore | 41 |
| Adelaide | USA | Birmingham | 47 |
| Adelaide | USA | Birmingham | 49 |
| Brisbane | USA | Birmingham | 49 |
| Brisbane | USA | Birmingham | 44 |
| Fremantle | USA | Birmingham | 48 |
| Melbourne | USA | Birmingham | 43 |
| Melbourne | USA | Birmingham | 44 |
| Sydney | USA | Birmingham | 42 |
| Sydney | USA | Birmingham | 44 |
| Adelaide | USA | Boston | 45 |
| Adelaide | USA | Boston | 47 |
| Brisbane | USA | Boston | 47 |
| Brisbane | USA | Boston | 42 |
| Fremantle | USA | Boston | 46 |
| Melbourne | USA | Boston | 41 |
| Melbourne | USA | Boston | 42 |
| Sydney | USA | Boston | 40 |
| Sydney | USA | Boston | 42 |
| Adelaide | USA | Brownsville | 40 |
| Brisbane | USA | Brownsville | 42 |
| Fremantle | USA | Brownsville | 44 |
| Melbourne | USA | Brownsville | 36 |
| Sydney | USA | Brownsville | 35 |
| Adelaide | USA | Buffalo | 47 |
| Adelaide | USA | Buffalo | 47 |
| Brisbane | USA | Buffalo | 49 |
| Brisbane | USA | Buffalo | 42 |
| Fremantle | USA | Buffalo | 46 |
| Melbourne | USA | Buffalo | 43 |
| Melbourne | USA | Buffalo | 42 |
| Sydney | USA | Buffalo | 42 |
| Sydney | USA | Buffalo | 42 |
| Adelaide | USA | Charleston | 46 |
| Adelaide | USA | Charleston | 49 |
| Brisbane | USA | Charleston | 48 |
| Brisbane | USA | Charleston | 44 |
| Fremantle | USA | Charleston | 46 |
| Melbourne | USA | Charleston | 42 |
| Melbourne | USA | Charleston | 44 |
| Sydney | USA | Charleston | 41 |
| Sydney | USA | Charleston | 44 |
| Adelaide | USA | Charlotte | 46 |
| Adelaide | USA | Charlotte | 49 |
| Brisbane | USA | Charlotte | 48 |
| Brisbane | USA | Charlotte | 44 |
| Fremantle | USA | Charlotte | 46 |
| Melbourne | USA | Charlotte | 42 |
| Melbourne | USA | Charlotte | 44 |
| Sydney | USA | Charlotte | 41 |
| Sydney | USA | Charlotte | 44 |
| Adelaide | USA | Chattanooga | 47 |
| Adelaide | USA | Chattanooga | 49 |
| Brisbane | USA | Chattanooga | 49 |
| Brisbane | USA | Chattanooga | 44 |
| Fremantle | USA | Chattanooga | 47 |
| Melbourne | USA | Chattanooga | 43 |
| Melbourne | USA | Chattanooga | 44 |
| Sydney | USA | Chattanooga | 42 |
| Sydney | USA | Chattanooga | 44 |
| Adelaide | USA | Chicago | 41 |
| Adelaide | USA | Chicago | 49 |
| Brisbane | USA | Chicago | 43 |
| Brisbane | USA | Chicago | 44 |
| Fremantle | USA | Chicago | 38 |
| Melbourne | USA | Chicago | 37 |
| Melbourne | USA | Chicago | 44 |
| Sydney | USA | Chicago | 36 |
| Sydney | USA | Chicago | 44 |
| Adelaide | USA | Cincinatti | 48 |
| Brisbane | USA | Cincinatti | 43 |
| Melbourne | USA | Cincinatti | 43 |
| Sydney | USA | Cincinatti | 43 |
| Adelaide | USA | Cincinnati | 44 |
| Brisbane | USA | Cincinnati | 46 |
| Fremantle | USA | Cincinnati | 44 |
| Melbourne | USA | Cincinnati | 40 |
| Sydney | USA | Cincinnati | 39 |
| Adelaide | USA | Cleveland | 44 |
| Adelaide | USA | Cleveland | 47 |
| Brisbane | USA | Cleveland | 46 |
| Brisbane | USA | Cleveland | 42 |
| Fremantle | USA | Cleveland | 44 |
| Melbourne | USA | Cleveland | 40 |
| Melbourne | USA | Cleveland | 42 |
| Sydney | USA | Cleveland | 39 |
| Sydney | USA | Cleveland | 42 |
| Adelaide | USA | Columbus | 44 |
| Adelaide | USA | Columbus | 47 |
| Brisbane | USA | Columbus | 46 |
| Brisbane | USA | Columbus | 42 |
| Fremantle | USA | Columbus | 44 |
| Melbourne | USA | Columbus | 40 |
| Melbourne | USA | Columbus | 42 |
| Sydney | USA | Columbus | 39 |
| Sydney | USA | Columbus | 42 |
| Adelaide | USA | Dallas | 42 |
| Adelaide | USA | Dallas | 52 |
| Brisbane | USA | Dallas | 44 |
| Brisbane | USA | Dallas | 47 |
| Fremantle | USA | Dallas | 42 |
| Melbourne | USA | Dallas | 38 |
| Melbourne | USA | Dallas | 47 |
| Sydney | USA | Dallas | 37 |
| Sydney | USA | Dallas | 47 |
| Adelaide | USA | Dayton | 45 |
| Adelaide | USA | Dayton | 49 |
| Brisbane | USA | Dayton | 47 |
| Brisbane | USA | Dayton | 44 |
| Fremantle | USA | Dayton | 44 |
| Melbourne | USA | Dayton | 41 |
| Melbourne | USA | Dayton | 44 |
| Sydney | USA | Dayton | 40 |
| Sydney | USA | Dayton | 44 |
| Adelaide | USA | Denver | 39 |
| Adelaide | USA | Denver | 49 |
| Brisbane | USA | Denver | 41 |
| Brisbane | USA | Denver | 44 |
| Fremantle | USA | Denver | 46 |
| Melbourne | USA | Denver | 35 |
| Melbourne | USA | Denver | 44 |
| Sydney | USA | Denver | 34 |
| Sydney | USA | Denver | 44 |
| Adelaide | USA | Des Moines | 46 |
| Brisbane | USA | Des Moines | 48 |
| Fremantle | USA | Des Moines | 46 |
| Melbourne | USA | Des Moines | 42 |
| Sydney | USA | Des Moines | 41 |
| Adelaide | USA | Detroit | 52 |
| Brisbane | USA | Detroit | 47 |
| Melbourne | USA | Detroit | 47 |
| Sydney | USA | Detroit | 47 |
| Adelaide | USA | Detroit | 44 |
| Brisbane | USA | Detroit | 46 |
| Fremantle | USA | Detroit | 44 |
| Melbourne | USA | Detroit | 40 |
| Sydney | USA | Detroit | 39 |
| Adelaide | USA | El Paso | 39 |
| Brisbane | USA | El Paso | 41 |
| Fremantle | USA | El Paso | 45 |
| Melbourne | USA | El Paso | 35 |
| Sydney | USA | El Paso | 34 |
| Adelaide | USA | Grand Rapids | 48 |
| Brisbane | USA | Grand Rapids | 50 |
| Fremantle | USA | Grand Rapids | 44 |
| Melbourne | USA | Grand Rapids | 44 |
| Sydney | USA | Grand Rapids | 43 |
| Adelaide | USA | Greensboro | 48 |
| Adelaide | USA | Greensboro | 49 |
| Brisbane | USA | Greensboro | 50 |
| Brisbane | USA | Greensboro | 44 |
| Fremantle | USA | Greensboro | 51 |
| Melbourne | USA | Greensboro | 44 |
| Melbourne | USA | Greensboro | 44 |
| Sydney | USA | Greensboro | 43 |
| Sydney | USA | Greensboro | 44 |
| Adelaide | USA | Greenville | 48 |
| Adelaide | USA | Greenville | 51 |
| Brisbane | USA | Greenville | 50 |
| Brisbane | USA | Greenville | 46 |
| Fremantle | USA | Greenville | 52 |
| Melbourne | USA | Greenville | 44 |
| Melbourne | USA | Greenville | 46 |
| Sydney | USA | Greenville | 43 |
| Sydney | USA | Greenville | 46 |
| Adelaide | USA | Hidalgo | 40 |
| Brisbane | USA | Hidalgo | 42 |
| Fremantle | USA | Hidalgo | 44 |
| Melbourne | USA | Hidalgo | 36 |
| Sydney | USA | Hidalgo | 35 |
| Adelaide | USA | Honolulu | 40 |
| Brisbane | USA | Honolulu | 39 |
| Fremantle | USA | Honolulu | 40 |
| Melbourne | USA | Honolulu | 43 |
| Sydney | USA | Honolulu | 40 |
| Adelaide | USA | Houston | 42 |
| Adelaide | USA | Houston | 49 |
| Brisbane | USA | Houston | 44 |
| Brisbane | USA | Houston | 44 |
| Fremantle | USA | Houston | 44 |
| Melbourne | USA | Houston | 38 |
| Melbourne | USA | Houston | 44 |
| Sydney | USA | Houston | 37 |
| Sydney | USA | Houston | 44 |
| Adelaide | USA | Huntsville | 47 |
| Adelaide | USA | Huntsville | 49 |
| Brisbane | USA | Huntsville | 49 |
| Brisbane | USA | Huntsville | 44 |
| Fremantle | USA | Huntsville | 49 |
| Melbourne | USA | Huntsville | 43 |
| Melbourne | USA | Huntsville | 44 |
| Sydney | USA | Huntsville | 42 |
| Sydney | USA | Huntsville | 44 |
| Adelaide | USA | Indianapolis | 44 |
| Adelaide | USA | Indianapolis | 49 |
| Brisbane | USA | Indianapolis | 46 |
| Brisbane | USA | Indianapolis | 44 |
| Fremantle | USA | Indianapolis | 44 |
| Melbourne | USA | Indianapolis | 40 |
| Melbourne | USA | Indianapolis | 44 |
| Sydney | USA | Indianapolis | 39 |
| Sydney | USA | Indianapolis | 44 |
| Adelaide | USA | Jacksonville | 47 |
| Adelaide | USA | Jacksonville | 52 |
| Brisbane | USA | Jacksonville | 49 |
| Brisbane | USA | Jacksonville | 47 |
| Fremantle | USA | Jacksonville | 50 |
| Melbourne | USA | Jacksonville | 43 |
| Melbourne | USA | Jacksonville | 47 |
| Sydney | USA | Jacksonville | 42 |
| Sydney | USA | Jacksonville | 47 |
| Adelaide | USA | Kansas City | 44 |
| Adelaide | USA | Kansas City | 49 |
| Brisbane | USA | Kansas City | 46 |
| Brisbane | USA | Kansas City | 44 |
| Fremantle | USA | Kansas City | 44 |
| Melbourne | USA | Kansas City | 40 |
| Melbourne | USA | Kansas City | 44 |
| Sydney | USA | Kansas City | 39 |
| Sydney | USA | Kansas City | 44 |
| Adelaide | USA | Knoxville | 48 |
| Adelaide | USA | Knoxville | 52 |
| Brisbane | USA | Knoxville | 50 |
| Brisbane | USA | Knoxville | 47 |
| Fremantle | USA | Knoxville | 50 |
| Melbourne | USA | Knoxville | 44 |
| Melbourne | USA | Knoxville | 47 |
| Sydney | USA | Knoxville | 43 |
| Sydney | USA | Knoxville | 47 |
| Adelaide | USA | Laredo | 39 |
| Adelaide | USA | Laredo | 52 |
| Brisbane | USA | Laredo | 41 |
| Brisbane | USA | Laredo | 47 |
| Fremantle | USA | Laredo | 44 |
| Melbourne | USA | Laredo | 35 |
| Melbourne | USA | Laredo | 47 |
| Sydney | USA | Laredo | 34 |
| Sydney | USA | Laredo | 47 |
| Adelaide | USA | Las Vegas | 38 |
| Adelaide | USA | Las Vegas | 51 |
| Brisbane | USA | Las Vegas | 40 |
| Brisbane | USA | Las Vegas | 46 |
| Fremantle | USA | Las Vegas | 46 |
| Melbourne | USA | Las Vegas | 34 |
| Melbourne | USA | Las Vegas | 46 |
| Sydney | USA | Las Vegas | 33 |
| Sydney | USA | Las Vegas | 46 |
| Adelaide | USA | Little Rock | 47 |
| Adelaide | USA | Little Rock | 49 |
| Brisbane | USA | Little Rock | 49 |
| Brisbane | USA | Little Rock | 44 |
| Fremantle | USA | Little Rock | 46 |
| Melbourne | USA | Little Rock | 43 |
| Melbourne | USA | Little Rock | 44 |
| Sydney | USA | Little Rock | 42 |
| Sydney | USA | Little Rock | 44 |
| Adelaide | USA | Los Angeles | 31 |
| Adelaide | USA | Los Angeles | 52 |
| Brisbane | USA | Los Angeles | 32 |
| Brisbane | USA | Los Angeles | 47 |
| Fremantle | USA | Los Angeles | 34 |
| Melbourne | USA | Los Angeles | 28 |
| Melbourne | USA | Los Angeles | 47 |
| Sydney | USA | Los Angeles | 25 |
| Sydney | USA | Los Angeles | 47 |
| Adelaide | USA | Louisville | 46 |
| Adelaide | USA | Louisville | 49 |
| Brisbane | USA | Louisville | 48 |
| Brisbane | USA | Louisville | 44 |
| Fremantle | USA | Louisville | 45 |
| Melbourne | USA | Louisville | 42 |
| Melbourne | USA | Louisville | 44 |
| Sydney | USA | Louisville | 41 |
| Sydney | USA | Louisville | 44 |
| Adelaide | USA | Memphis | 46 |
| Adelaide | USA | Memphis | 49 |
| Brisbane | USA | Memphis | 48 |
| Brisbane | USA | Memphis | 44 |
| Fremantle | USA | Memphis | 51 |
| Melbourne | USA | Memphis | 42 |
| Melbourne | USA | Memphis | 44 |
| Sydney | USA | Memphis | 41 |
| Sydney | USA | Memphis | 44 |
| Adelaide | USA | Miami | 47 |
| Adelaide | USA | Miami | 49 |
| Brisbane | USA | Miami | 49 |
| Brisbane | USA | Miami | 44 |
| Fremantle | USA | Miami | 51 |
| Melbourne | USA | Miami | 43 |
| Melbourne | USA | Miami | 44 |
| Sydney | USA | Miami | 42 |
| Sydney | USA | Miami | 44 |
| Adelaide | USA | Milwaukee | 44 |
| Adelaide | USA | Milwaukee | 48 |
| Brisbane | USA | Milwaukee | 46 |
| Brisbane | USA | Milwaukee | 43 |
| Fremantle | USA | Milwaukee | 44 |
| Melbourne | USA | Milwaukee | 40 |
| Melbourne | USA | Milwaukee | 43 |
| Sydney | USA | Milwaukee | 39 |
| Sydney | USA | Milwaukee | 43 |
| Adelaide | USA | Minneapolis | 49 |
| Adelaide | USA | Minneapolis | 45 |
| Brisbane | USA | Minneapolis | 44 |
| Brisbane | USA | Minneapolis | 47 |
| Fremantle | USA | Minneapolis | 44 |
| Melbourne | USA | Minneapolis | 44 |
| Melbourne | USA | Minneapolis | 41 |
| Sydney | USA | Minneapolis | 44 |
| Sydney | USA | Minneapolis | 40 |
| Adelaide | USA | Mobile | 45 |
| Adelaide | USA | Mobile | 49 |
| Brisbane | USA | Mobile | 47 |
| Brisbane | USA | Mobile | 44 |
| Fremantle | USA | Mobile | 49 |
| Melbourne | USA | Mobile | 41 |
| Melbourne | USA | Mobile | 44 |
| Sydney | USA | Mobile | 40 |
| Sydney | USA | Mobile | 44 |
| Adelaide | USA | Nashville | 45 |
| Adelaide | USA | Nashville | 49 |
| Brisbane | USA | Nashville | 47 |
| Brisbane | USA | Nashville | 44 |
| Fremantle | USA | Nashville | 46 |
| Melbourne | USA | Nashville | 41 |
| Melbourne | USA | Nashville | 44 |
| Sydney | USA | Nashville | 40 |
| Sydney | USA | Nashville | 44 |
| Adelaide | USA | New Orleans | 45 |
| Adelaide | USA | New Orleans | 49 |
| Brisbane | USA | New Orleans | 47 |
| Brisbane | USA | New Orleans | 44 |
| Fremantle | USA | New Orleans | 46 |
| Melbourne | USA | New Orleans | 41 |
| Melbourne | USA | New Orleans | 44 |
| Sydney | USA | New Orleans | 40 |
| Sydney | USA | New Orleans | 44 |
| Adelaide | USA | New York | 43 |
| Adelaide | USA | New York | 37 |
| Brisbane | USA | New York | 45 |
| Brisbane | USA | New York | 32 |
| Fremantle | USA | New York | 43 |
| Melbourne | USA | New York | 39 |
| Melbourne | USA | New York | 32 |
| Sydney | USA | New York | 38 |
| Sydney | USA | New York | 32 |
| Adelaide | USA | Nogales | 39 |
| Brisbane | USA | Nogales | 41 |
| Fremantle | USA | Nogales | 51 |
| Melbourne | USA | Nogales | 35 |
| Sydney | USA | Nogales | 34 |
| Adelaide | USA | Norfolk | 47 |
| Adelaide | USA | Norfolk | 49 |
| Brisbane | USA | Norfolk | 49 |
| Brisbane | USA | Norfolk | 44 |
| Fremantle | USA | Norfolk | 51 |
| Melbourne | USA | Norfolk | 43 |
| Melbourne | USA | Norfolk | 44 |
| Sydney | USA | Norfolk | 42 |
| Sydney | USA | Norfolk | 44 |
| Adelaide | USA | Oklahoma City | 42 |
| Adelaide | USA | Oklahoma City | 49 |
| Brisbane | USA | Oklahoma City | 44 |
| Brisbane | USA | Oklahoma City | 44 |
| Fremantle | USA | Oklahoma City | 49 |
| Melbourne | USA | Oklahoma City | 38 |
| Melbourne | USA | Oklahoma City | 44 |
| Sydney | USA | Oklahoma City | 37 |
| Sydney | USA | Oklahoma City | 44 |
| Adelaide | USA | Omaha | 47 |
| Brisbane | USA | Omaha | 49 |
| Fremantle | USA | Omaha | 49 |
| Melbourne | USA | Omaha | 43 |
| Sydney | USA | Omaha | 42 |
| Adelaide | USA | Orlando | 47 |
| Adelaide | USA | Orlando | 49 |
| Brisbane | USA | Orlando | 49 |
| Brisbane | USA | Orlando | 44 |
| Fremantle | USA | Orlando | 54 |
| Melbourne | USA | Orlando | 43 |
| Melbourne | USA | Orlando | 44 |
| Sydney | USA | Orlando | 42 |
| Sydney | USA | Orlando | 44 |
| Adelaide | USA | Philadelphia | 45 |
| Adelaide | USA | Philadelphia | 47 |
| Brisbane | USA | Philadelphia | 47 |
| Brisbane | USA | Philadelphia | 42 |
| Fremantle | USA | Philadelphia | 49 |
| Melbourne | USA | Philadelphia | 41 |
| Melbourne | USA | Philadelphia | 42 |
| Sydney | USA | Philadelphia | 40 |
| Sydney | USA | Philadelphia | 42 |
| Adelaide | USA | Phoenix | 39 |
| Adelaide | USA | Phoenix | 52 |
| Brisbane | USA | Phoenix | 41 |
| Brisbane | USA | Phoenix | 47 |
| Fremantle | USA | Phoenix | 44 |
| Melbourne | USA | Phoenix | 35 |
| Melbourne | USA | Phoenix | 47 |
| Sydney | USA | Phoenix | 34 |
| Sydney | USA | Phoenix | 47 |
| Adelaide | USA | Pittsburg | 47 |
| Adelaide | USA | Pittsburg | 47 |
| Brisbane | USA | Pittsburg | 49 |
| Brisbane | USA | Pittsburg | 42 |
| Fremantle | USA | Pittsburg | 49 |
| Melbourne | USA | Pittsburg | 43 |
| Melbourne | USA | Pittsburg | 42 |
| Sydney | USA | Pittsburg | 42 |
| Sydney | USA | Pittsburg | 42 |
| Adelaide | USA | Portland | 39 |
| Adelaide | USA | Portland | 52 |
| Brisbane | USA | Portland | 41 |
| Brisbane | USA | Portland | 47 |
| Fremantle | USA | Portland | 39 |
| Melbourne | USA | Portland | 35 |
| Melbourne | USA | Portland | 47 |
| Sydney | USA | Portland | 34 |
| Sydney | USA | Portland | 47 |
| Adelaide | USA | Raleigh | 49 |
| Adelaide | USA | Raleigh | 48 |
| Brisbane | USA | Raleigh | 51 |
| Brisbane | USA | Raleigh | 43 |
| Fremantle | USA | Raleigh | 46 |
| Melbourne | USA | Raleigh | 45 |
| Melbourne | USA | Raleigh | 43 |
| Sydney | USA | Raleigh | 44 |
| Sydney | USA | Raleigh | 43 |
| Adelaide | USA | Richmond | 47 |
| Adelaide | USA | Richmond | 47 |
| Brisbane | USA | Richmond | 49 |
| Brisbane | USA | Richmond | 42 |
| Fremantle | USA | Richmond | 51 |
| Melbourne | USA | Richmond | 43 |
| Melbourne | USA | Richmond | 42 |
| Sydney | USA | Richmond | 42 |
| Sydney | USA | Richmond | 42 |
| Adelaide | USA | Rochester | 47 |
| Brisbane | USA | Rochester | 42 |
| Melbourne | USA | Rochester | 42 |
| Sydney | USA | Rochester | 42 |
| Adelaide | USA | Salt Lake City | 39 |
| Adelaide | USA | Salt Lake City | 52 |
| Brisbane | USA | Salt Lake City | 41 |
| Brisbane | USA | Salt Lake City | 47 |
| Fremantle | USA | Salt Lake City | 43 |
| Melbourne | USA | Salt Lake City | 35 |
| Melbourne | USA | Salt Lake City | 47 |
| Sydney | USA | Salt Lake City | 34 |
| Sydney | USA | Salt Lake City | 47 |
| Adelaide | USA | San Antonio – US | 45 |
| Adelaide | USA | San Antonio – US | 50 |
| Brisbane | USA | San Antonio – US | 47 |
| Brisbane | USA | San Antonio – US | 45 |
| Fremantle | USA | San Antonio – US | 43 |
| Melbourne | USA | San Antonio – US | 41 |
| Melbourne | USA | San Antonio – US | 45 |
| Sydney | USA | San Antonio – US | 40 |
| Sydney | USA | San Antonio – US | 45 |
| Adelaide | USA | San Diego | 38 |
| Adelaide | USA | San Diego | 52 |
| Brisbane | USA | San Diego | 40 |
| Brisbane | USA | San Diego | 47 |
| Fremantle | USA | San Diego | 41 |
| Melbourne | USA | San Diego | 34 |
| Melbourne | USA | San Diego | 47 |
| Sydney | USA | San Diego | 33 |
| Sydney | USA | San Diego | 47 |
| Adelaide | USA | San Francisco | 36 |
| Adelaide | USA | San Francisco | 52 |
| Brisbane | USA | San Francisco | 38 |
| Brisbane | USA | San Francisco | 47 |
| Fremantle | USA | San Francisco | 36 |
| Melbourne | USA | San Francisco | 32 |
| Melbourne | USA | San Francisco | 47 |
| Sydney | USA | San Francisco | 31 |
| Sydney | USA | San Francisco | 47 |
| Adelaide | USA | Savannah | 47 |
| Adelaide | USA | Savannah | 49 |
| Brisbane | USA | Savannah | 49 |
| Brisbane | USA | Savannah | 44 |
| Fremantle | USA | Savannah | 55 |
| Melbourne | USA | Savannah | 43 |
| Melbourne | USA | Savannah | 44 |
| Sydney | USA | Savannah | 42 |
| Sydney | USA | Savannah | 44 |
| Adelaide | USA | Seattle | 39 |
| Adelaide | USA | Seattle | 52 |
| Brisbane | USA | Seattle | 41 |
| Brisbane | USA | Seattle | 47 |
| Fremantle | USA | Seattle | 35 |
| Melbourne | USA | Seattle | 35 |
| Melbourne | USA | Seattle | 47 |
| Sydney | USA | Seattle | 34 |
| Sydney | USA | Seattle | 47 |
| Adelaide | USA | Shreveport | 44 |
| Brisbane | USA | Shreveport | 46 |
| Fremantle | USA | Shreveport | 52 |
| Melbourne | USA | Shreveport | 40 |
| Sydney | USA | Shreveport | 39 |
| Adelaide | USA | Springfield | 47 |
| Brisbane | USA | Springfield | 49 |
| Fremantle | USA | Springfield | 53 |
| Melbourne | USA | Springfield | 43 |
| Sydney | USA | Springfield | 42 |
| Adelaide | USA | St Louis | 47 |
| Brisbane | USA | St Louis | 42 |
| Melbourne | USA | St Louis | 42 |
| Sydney | USA | St Louis | 42 |
| Adelaide | USA | St Louis | 44 |
| Brisbane | USA | St Louis | 46 |
| Fremantle | USA | St Louis | 46 |
| Melbourne | USA | St Louis | 40 |
| Sydney | USA | St Louis | 39 |
| Adelaide | USA | Tampa | 47 |
| Adelaide | USA | Tampa | 49 |
| Brisbane | USA | Tampa | 49 |
| Brisbane | USA | Tampa | 44 |
| Fremantle | USA | Tampa | 50 |
| Melbourne | USA | Tampa | 43 |
| Melbourne | USA | Tampa | 44 |
| Sydney | USA | Tampa | 42 |
| Sydney | USA | Tampa | 44 |
| Adelaide | USA | Toledo | 45 |
| Adelaide | USA | Toledo | 47 |
| Brisbane | USA | Toledo | 47 |
| Brisbane | USA | Toledo | 42 |
| Fremantle | USA | Toledo | 46 |
| Melbourne | USA | Toledo | 41 |
| Melbourne | USA | Toledo | 42 |
| Sydney | USA | Toledo | 40 |
| Sydney | USA | Toledo | 42 |
| Adelaide | USA | Tucson | 45 |
| Brisbane | USA | Tucson | 47 |
| Fremantle | USA | Tucson | 46 |
| Melbourne | USA | Tucson | 41 |
| Sydney | USA | Tucson | 40 |
| Adelaide | USA | Tulsa | 40 |
| Brisbane | USA | Tulsa | 42 |
| Fremantle | USA | Tulsa | 51 |
| Melbourne | USA | Tulsa | 36 |
| Sydney | USA | Tulsa | 35 |
| Adelaide | USA | Washington,DC | 47 |
| Brisbane | USA | Washington,DC | 42 |
| Melbourne | USA | Washington,DC | 42 |
| Sydney | USA | Washington,DC | 42 |
| Adelaide | USA | Wichita | 45 |
| Brisbane | USA | Wichita | 47 |
| Fremantle | USA | Wichita | 51 |
| Melbourne | USA | Wichita | 41 |
| Sydney | USA | Wichita | 40 |
| Adelaide | USA | Wilmington | 49 |
| Adelaide | USA | Wilmington | 48 |
| Brisbane | USA | Wilmington | 51 |
| Brisbane | USA | Wilmington | 43 |
| Fremantle | USA | Wilmington | 51 |
| Melbourne | USA | Wilmington | 45 |
| Melbourne | USA | Wilmington | 43 |
| Sydney | USA | Wilmington | 44 |
| Sydney | USA | Wilmington | 43 |
| Adelaide | Vanuatu | Port Vila | 13 |
| Brisbane | Vanuatu | Port Vila | 7 |
| Fremantle | Vanuatu | Port Vila | 25 |
| Melbourne | Vanuatu | Port Vila | 7 |
| Sydney | Vanuatu | Port Vila | 7 |
| Adelaide | Venezuela | El Guamache | 115 |
| Brisbane | Venezuela | El Guamache | 112 |
| Fremantle | Venezuela | El Guamache | 109 |
| Melbourne | Venezuela | El Guamache | 112 |
| Sydney | Venezuela | El Guamache | 109 |
| Adelaide | Venezuela | La Guaira | 66 |
| Brisbane | Venezuela | La Guaira | 82 |
| Fremantle | Venezuela | La Guaira | 65 |
| Melbourne | Venezuela | La Guaira | 89 |
| Sydney | Venezuela | La Guaira | 86 |
| Adelaide | Venezuela | Puerto Cabello | 92 |
| Brisbane | Venezuela | Puerto Cabello | 82 |
| Fremantle | Venezuela | Puerto Cabello | 65 |
| Melbourne | Venezuela | Puerto Cabello | 89 |
| Sydney | Venezuela | Puerto Cabello | 86 |
| Adelaide | Vietnam | Haiphong | 26 |
| Brisbane | Vietnam | Haiphong | 27 |
| Fremantle | Vietnam | Haiphong | 18 |
| Melbourne | Vietnam | Haiphong | 23 |
| Sydney | Vietnam | Haiphong | 28 |
| Adelaide | Vietnam | Ho Chi Minh | 24 |
| Brisbane | Vietnam | Ho Chi Minh | 25 |
| Fremantle | Vietnam | Ho Chi Minh | 17 |
| Melbourne | Vietnam | Ho Chi Minh | 24 |
| Sydney | Vietnam | Ho Chi Minh | 29 |
| Adelaide | Virgin Island | St. Croix | 82 |
| Brisbane | Virgin Island | St. Croix | 83 |
| Fremantle | Virgin Island | St. Croix | 80 |
| Melbourne | Virgin Island | St. Croix | 83 |
| Sydney | Virgin Island | St. Croix | 80 |
| Adelaide | Virgin Island | St. Thomas | 86 |
| Brisbane | Virgin Island | St. Thomas | 83 |
| Fremantle | Virgin Island | St. Thomas | 80 |
| Melbourne | Virgin Island | St. Thomas | 83 |
| Sydney | Virgin Island | St. Thomas | 80 |
| Adelaide | Western Samoa | Apia | 33 |
| Brisbane | Western Samoa | Apia | 28 |
| Fremantle | Western Samoa | Apia | 38 |
| Melbourne | Western Samoa | Apia | 28 |
| Sydney | Western Samoa | Apia | 28 |
| Adelaide | Yemen | Aden | 40 |
| Brisbane | Yemen | Aden | 41 |
| Fremantle | Yemen | Aden | 36 |
| Melbourne | Yemen | Aden | 45 |
| Sydney | Yemen | Aden | 48 |
| Adelaide | Yemen | Hodeidah | 38 |
| Brisbane | Yemen | Hodeidah | 39 |
| Fremantle | Yemen | Hodeidah | 34 |
| Melbourne | Yemen | Hodeidah | 43 |
| Sydney | Yemen | Hodeidah | 46 |
| Adelaide | Zambia | Lusaka | 100 |
| Brisbane | Zambia | Lusaka | 97 |
| Fremantle | Zambia | Lusaka | 94 |
| Melbourne | Zambia | Lusaka | 97 |
| Sydney | Zambia | Lusaka | 94 |
| Adelaide | Zimbabwe | Bulawayo | 96 |
| Brisbane | Zimbabwe | Bulawayo | 97 |
| Fremantle | Zimbabwe | Bulawayo | 94 |
| Melbourne | Zimbabwe | Bulawayo | 97 |
| Sydney | Zimbabwe | Bulawayo | 94 |
| Brisbane | Zimbabwe | Harare | 97 |
| Fremantle | Zimbabwe | Harare | 53 |
| Melbourne | Zimbabwe | Harare | 97 |
| Sydney | Zimbabwe | Harare | 94 |
TRACK AND TRACE
SHIPPING LINES