SHIPPING CONTAINERS TO WANAKA
"Moving to Wanaka from Australia, call CARGOMASTER and SAVE $$$$"
"Shipping machinery and agricultural equipment to Central and West Otago"
"Vessels sailing weekly from Australia to Wanaka (via Port Chalmers)."
CALL CARGOMASTER TEL: 1300 767 136
"Relax Shipping from Australia to WANAKA is EASY with CargoMaster"
"Kia Ora and welcome to our website and thank you for visiting CargoMaster. At CargoMaster we're purely FOCUSED ON DELIVERING great service and EASY to work with International Shipping solutions to Wanaka CargoMaster  UNDERSTANDS the dynamic world of international freight and shipping, we work closely with our NZ clients, making sure each and every consignment is delivered at the right time, in the right condition and at the right place, all for the right price! At CargoMaster we are constantly delivering low-cost AIR FREIGHT and SEA FREIGHT solutions to our clients. CargoMaster is an Australian "GLOBAL SHIPPING OPERATOR (established and owned by Kiwis), FROM AUSTRALIA TO WANAKA AND THE CENTRAL OTAGO REGION " Sydney, Melbourne, Brisbane, Perth, Adelaide, Hobart, Canberra and Darwin (and regional centers)
ABOUT WANAKA
WANAKA, (Māori name meaning "sacred knowledge") is one of New Zealand's most picturesque townships. The town of Wanaka is located in the central Otago region, approx. 4 hours' drive from the closest MAJOR South Island city, Dunedin. Wanaka has a population of only approx 9,000 and is considered a resort town (similar to but smaller than Queenstown) Wanaka offers adventure holidays, camping and mountain hikes, the Southern Alps border the Wanaka township. Skiing in the winter (Wanaka is base for Treble Cone and Cadrona ski resorts) and boating in the summer are popular with visitors from all corners of the world. Wanaka can be very cold in the winter months and warm and sunny in the summer. Lake Wanaka borders the township and is one of New Zealand's most scenic lakes. Over 90% of shipping containers to Wanaka and Central Otago go through Port Chalmers (Dunedin) gateway.
SHIPPING LINES THAT CALL AT PORT CHALMERS:
Australian National Line / CMA CGM
Maersk Line
Mediterranean Shipping Company
Pacifica Shipping
Swire Shipping
Ask CargoMaster  about shipping services to Wanaka direct services from Sydney, Melbourne, Brisbane, The Gold Coast, Adelaide, Perth, Tasmania, Darwin, Townsville, Cairns and Mackay, via Port Chalmers. Vessels sail weekly.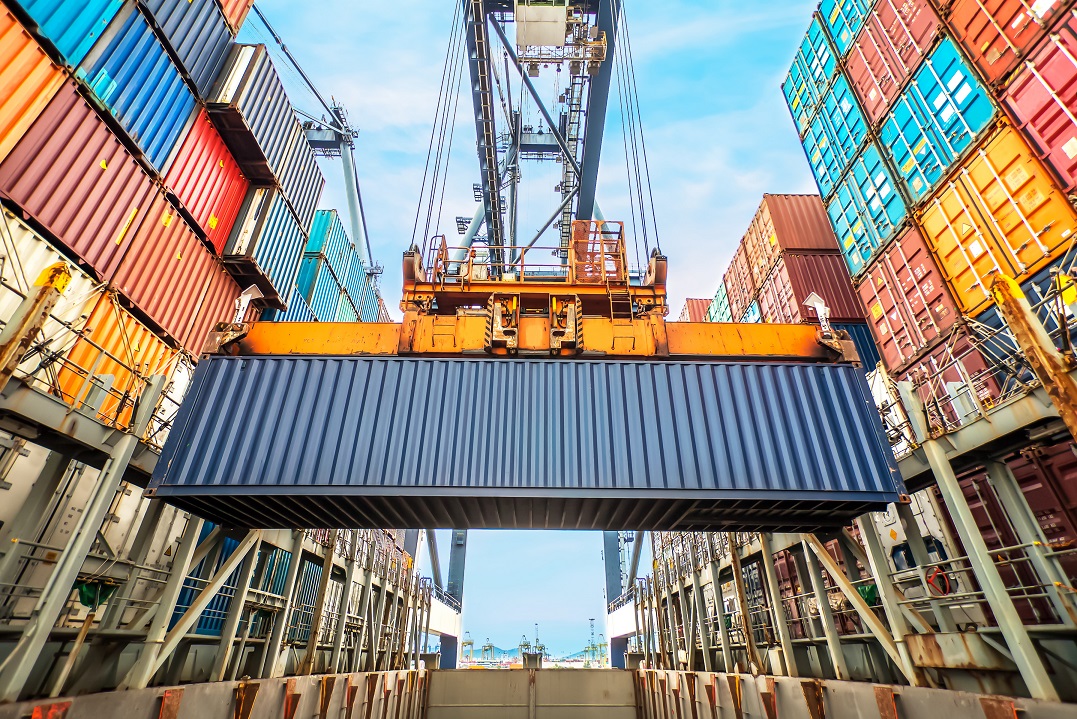 MOVING OVERSEAS SHIPPING TO WANAKA:
Sea freight to Wanaka from Australia, CargoMaster is able to pick up your shipping container from almost anywhere in Australia. Shipping containers can be left at your premises for up to 10 days for packing.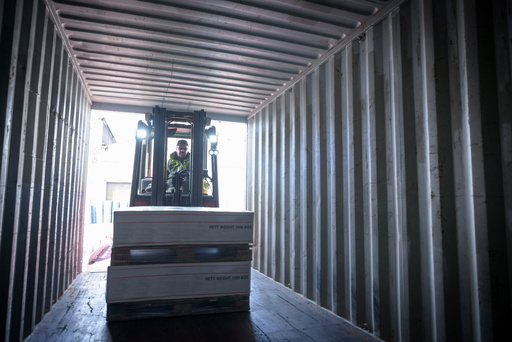 SHIPPING CONTAINERS TO WANAKA
"SPECIAL DEALS FOR NZ CITIZENS RELOCATING OR RETURNING TO WANAKA"
HOW IT WORKS
You simply tell us the day and time you would like your self-pack international container delivered, CargoMaster will then deliver the empty container to your premises, ready for packing (or you can pack in our yard at no extra cost!),upon completion of packing, simply attach your CargoMaster pre-issued numerical bolt seal and SECURITY LOCK your shipping container ,then call the team at CargoMaster ,we will take care of your Australian export documentation and look after the lodgment and shipping of your container  to its intended ultimate destination. International Shipping Containers are conveniently positioned in Sydney, Melbourne, Perth, Brisbane, Adelaide,Darwin,Hobart and Canberra. Our moving containers are available in regional centers too, CargoMaster delivers self-pack international moving containers to even the most remote locations in Australia. Self-pack international shipping containers offer a FLEXIBLE and cost effective, self-move alternative to expensive International Removalists.
CALL NOW: 1300 767 136
CONTAINER DIMENSIONS
20 ft Standard Dry (8'6″ x 8′ x 20′)

Weight: 4500lbs
Max Gross Weight: 66,139lbs
Interior Dimensions:
Length: 19′ 5″
Width: 7′ 8-⅛"
Height: 7′ 9-⅝"
Door Opening:
Width: 7' 8-½"
Height: 7' 5-¾"
40 ft Standard Dry (8'6″ x 8′ x 40′)

Weight: 8500lbs
Max Gross Weight: 66,139lbs
Interior Dimensions:
Length: 39′ ⅜"
Width: 7′ 8-⅛"
Height: 7′ 9-⅝"
Door Opening:
Width: 7' 8-½"
Height: 7' 5-¾"
40 ft High Cube (9'6″ x 8′ x 40′)

Weight: 8750 lbs
Max Gross Weight: 68,008lb
Interior Dimensions:
Length: 39′ 4"
Width: 7′ 7"
Height: 8′ 9″
Door Opening:
Width: 7' 8″'
Height: 8' 5"
BREAK BULK, OUT OF GUAGE AND PROJECT SHIPPING TO WANAKA:
"Heavy shipping specialists to almost anywhere in the world"
CALL: 1300 767 136
20ft flat rack dimensions
Dimensions of 20ft flat rack container
Internal length
5.94 m / 19.5 ft
Internal width
2.35 m / 7.7 ft
Internal height
2.35 m / 7.7 ft
Tare weight
2,360 kg / 5,203.8 lbs
Payload capacity
30,140 kg / 66,458.7 lbs
Cubic capacity
32.7 m³ / 1,154.3 cu ft
40ft flat rack dimensions
40ft flat rack dimensions
Measurement of 40ft flat rack container
Internal length
12.13 m / 39.8 ft
Internal width
2.40 m / 7.9 ft
Internal height
2.14 m / 7 ft
Tare weight
5,000 kg / 11,025 lbs
Payload capacity
40,000 kg / 88,200 lbs
Cubic capacity
62.2 m³ / 2,195.7 cu ft
MOVING TO WANAKA, WHAT YOU NEED TO KNOW:
NEW ZEALAND BORDER CONTROL AND AGENCIES
New Zealand has strict border control procedures, inbound shipping containers are almost always unpacked and inspected. The Ministry for Primary Industries (MPI) along with New Zealand Customs Service and the Department of Immigration, set out what is required for anyone relocating and moving personal effects and household possessions to New Zealand.
The guide below is from MPI (NZ Ministry for Primary Industries) – please also remember to refer to New Zealand Customs and the Department of Immigration websites for further information in those areas. Clearance of goods an inspector will assess documentation presented to MPI for possible risk goods. Full container loads inspection is mandatory and will be conducted by a duly authorised MPI agent.
For more information contact CARGOMASTER: 1300 767 136.
RESTRICTED AND PROHIBITED ITEMS:
Please do not pack the following goods as they are prohibited unless accompanied by official certification:
• Any packets of food.
• Honey, pollen, propolis, honeycombs and other bee products.
• Plants, bulbs, cuttings, corms, rhizomes or tubers, commercially packed seeds and seeds for planting.
• Packaging such as straw or used fresh food cartons.
• Items restricted under the Convention on International Trade in Endangered Species (CITES) such as coral, ivory, snakeskin or whale bone items, turtle shell and some seashells.
PACKING YOUR PERSONAL EFFECTS
Very Strict biosecurity regulations mean there are some things that you cannot bring to New Zealand, and some other items will require inspection on arrival. Using a professional moving company, freight forwarder like CargoMaster to help you move can be beneficial, as they can provide assistance with MPI requirements. Make sure you have an accurate and easily understood manifest/ packing list of your belongings, this will help MPI to assess things quickly upon arrival in New Zealand. By not packing some items, or packing goods that may require inspection together, you can save costs and time. If belongings are arriving in a sea container, then the container must meet the requirements of the Import Health Standard for Sea Containers
ITEMS THAT MUST BE DECLARED
Some items need to be declared and others may require certification from the country of origin:
Any meat, fish, shellfish or poultry.
Ingredients used in cooking, all milk products, cheese, eggs or egg products, and milk based baby foods.
Hunting trophies or stuffed animals.
Traditional or herbal medicines or remedies, health supplements and homeopathic remedies that include animal or plant products.
Fresh or dried fruit, vegetables, mushrooms or fungi.
Dried flower arrangements or Christmas decorations made from plant material.
Items made from wood.
Items stuffed with seeds or straw.
Items made of from bamboo, cane, coconut or straw.
Items containing hair, fur, unprocessed wool, skin, feathers or bone.
PERSONAL MOTOR CARS/ BOATS/JETSKIS:
Personal vehicles and other machinery such as jet skis, lawn mowers or chainsaws are also subject to biosecurity requirements and are inspected on arrival. Before shipping, vehicles should be cleaned thoroughly inside and out, including underneath and around the wheels and wheel arches. If steam cleaning, ensure the whole vehicle including the engine is cleaned. Contaminated vehicles will be directed for treatment and re-inspection (charges apply). For information on complying with vehicle safety regulations refer to the New Zealand Transport Agency website. For information on vehicle tax refer to New Zealand Customs Service.
TAKING YOUR PETS TO WANAKA:
The requirements for bringing pets into New Zealand depend on the type of animal, where it is from and if there is an existing import health standard for the animal. Disease concerns mean that not all types of pets are allowed into New Zealand.
WOOD PACKAGING:
Wood packaging such as crates or pallets is subject to biosecurity requirements and must be declared3 . Wood packaging must have been fumigated or heat treated before use and must be declared in the Quarantine Declaration (for full container loads) regarding container cleanliness.
NZ INLAND REVENUE (Te Tari Taake)
Ask CargoMaster about Self Pack International Shipping Containers, a low-cost alternative to expensive removalists! Self-Pack international moving containers can be delivered to your home in Australia for packing.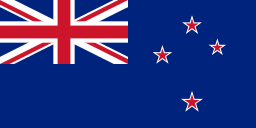 TYPICAL QUESTIONS CALLERS ASK ABOUT SHIPPING TO WANAKA:
"What is the transit time from Australia to Wanaka"
"Transit time will depend on several factors, for example where in Australia are you shipping from? The type of service you book, the route taken from origin and the type of commodity being shipped. The team at CARGOMASTER will help with more specific details"
"Is air freight more expensive than sea freight."
"Most times you will find air freight is more expensive than sea freight. Usually air freight is used for high value items or items that require less handling or are fragile. Usually you will find larger items move by sea freight however this is not always the case."
"What is the cost of sea freight."
"Sea freight cost to Wanaka and will depend on numerous factors like the time of year you are shipping, the cargo you intend to ship and the type of shipping service you use, to find out more call CargoMaster"
"Why is sea freight so expensive"
"Shipping prices are influenced by alot of things. The main reasons for high shipping costs can be caused by congestion, lack of containers or lack of space on outbound vessels. As all shipping is paid for in US dollars the USD can play a big part in the cost of shipping, so to the cost of fuel at the time of shipping."
"What is the cost for shipping containers to Wanaka."
"Shipping container rates to Wanaka from Australia will vary according to the origin in Australia. Call CargoMaster for Australia's best shipping rates to NZ"
"How are sea freight charges calculated?"
"Charges for sea freight are calculated based on the weight and dimensions of the freight and the intended destination and origin. The method of shipping will also be relevant when trying to work out shipping costs"
SEA FREIGHT AUSTRALIA TO WANAKA TRANSIT TIMES  
Sydney to Wanaka: 18-24 Days
Melbourne to Wanaka: 18-26 Days
Brisbane to Wanaka: 22-28 Days
Fremantle (Perth) to Wanaka: 26-36 Days
Adelaide to Wanaka: 22-26 Days
Hobart/Launceston to Christchurch: 22-28 Days
Townsville to Wanaka: 22 Days
Darwin to Wanaka: 28-36 Days
NZ PRIMARY INDUSTRIES AUTHORITY
NEW ZEALAND FOREIGN AFFAIRS AND TRADE