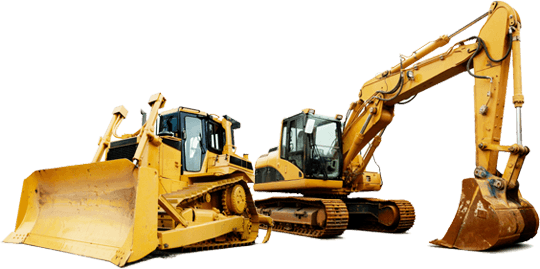 SHIPPING HEAVY ITEMS OVERSEAS 
Welcome to our site and thank you for visiting CargoMaster. At CargoMaster we're FOCUSED ON delivering cost effective, EASY  to work with, heavy shipping solutions for shipping heavy items by air freight and sea freight from and to Australia world-wide, CargoMaster heavy shipping operations are available from and to Sydney, Melbourne, Brisbane,Adelaide,Perth,Darwin, Newcastle,Port Hedland, Karratha, Cairns, Townsville, Mackay and most regional centres!
CargoMaster is a FULLY INSURED, INTERNATIONAL HEAVY SHIPPING SPECIALIST, CargoMaster boasts over 30 YEARS TRANSPORTATION EXPERIENCE. CargoMaster is renowned for delivering COST EFFECTIVE international heavy freight solutions,we have been SHIPPING HEAVY MACHINERY TO ALL CORNERS OF THE GLOBE FOR OVER 15  YEARS, (a heads up, look closely, don't get caught out, asking a few simple questions and choosing the right freight forwarder beforehand, could save you a fortune in impoundment fees and or other unwanted charges!), SAVING OUR CLIENTS THOUSANDS OF DOLLARS  in international heavy shipping and transportation costs. CargoMaster has moved  all types of machinery including Excavators,Bulldozers,Cranes,Buses,Mining equipment, Industrial machinery,Aircraft,Helicopters, Barges, Trucks, Tanks, Military Equipment, Ships Parts, the list is endless!
If you need to move heavy equipment, or you are are shipping heavy machinery and or other heavy items around the world or across Australia, CargoMaster is your perfect choice. CargoMaster offers you a PROVEN , technologically advanced World-wide team of  EXPERIENCED HEAVY SHIPPING PROFESSIONALS who KNOW- HOW to move heavy and expensive machinery, QUICKLY AND COST EFFECTIVELY.
SHIPPING HEAVY MACHINERY OVERSEAS
With EXTENSIVE GLOBAL HEAVY LIFT AND SHIFT TRANSPORTATION AND SHIPPING RESOURCES, CargoMaster is able to meet the demands of even the most complex heavy shipping projects. CargoMaster's  operational procedures are designed to improve the performance of heavy shipping transportation, enabling us to move your heavy cargo more cost effectively, smoothly and safely. Shipping earthmoving equipment and moving heavy industrial machinery requires many years experience and specialised  knowledge, know-how and skills, our resources and experience extend to; organising comprehensive marine transit insurance, dismantling of heavy machinery for shipping, the overseas cleaning of heavy industrial equipment and earth-moving equipment to meet Australian Quarantine Standards, assistance with the preparation and presentation of international shipping documentation for Australian Customs, professional assistance with Duty and GST calculations, dedicated special equipment for moving heavy industrial machinery, heavy duty packing and crating, lashing, blocking and bracing to CERTIFIED PROFESSIONAL SHIPPING STANDARDS.
INTERNATIONAL SHIPPING HEAVY EQUIPMENT
REMEMBER, when you work with CARGOMASTER your backed by an EXPERIENCED and ESTABLISHED  international  heavy shipping company offering you  a COST EFFECTIVE  and PROVEN international shipping network. We offer our heavy shipping solutions as specialists, with SECURITY, INTEGRITY and PROFESSIONALISM synonymous with the CargoMaster name.
We invite you to take the next step, call CargoMaster, guaranteed to save you money!
1300 767 136 
EMAIL: info@cargomaster.com.au
HEAVY MACHINERY WEIGHT AND DIMENSIONS GUIDE
HITACHI CONSTRUCTION EQUIPMENT
HEAVY MACHINERY DOCUMENTS