INTERNATIONAL SHIPPING RATES EXPECTED TO REVERSE
06 May 2020
One of the globes biggest container shipping line said international freight costs and rates are trending backwards after climbing for most of 2020 year, raising concerns about the sustainability of the World trade recovery.
Years of oversupply issues dampened demand for containerized sea trade in the third quarter, a senior spokesperson at Maersk Line said in a recent interview. More than 90% of international trade is moved by ships, making the international freight industry a bellwether for the international economy.
"We have started to see some pockets of downward pressure," said Steve Felder, Mumbai-based managing director of Maersk's South Asian unit. The global trade order book at around 13.5% of capacity isn't high, "however, given that freight rates are largely determined on the basis of supply-demand balance, they remain fragile," he said.
International growth as in world trade is expected to decline by 4% said the international monetary fund from a projected 4.2% this year, even though its still more than the seven-year-low of 2.4% in  2016. US protectionism and THE USA-China trade war is another factor weighing heavily on a global trade recovery, including for overseas moving and shipping
One of the worlds largest International shipping companies Maersk isn't the only one predicting a drop in global trade .Drewry Shipping consultants expect the shipping container growth rate to be markedly slower in 2021.
The worlds third largest line CMA CGM,  signalled slightly lower rates for 2021 in early negotiations of ASIA and Europe rates.
What is a Freight Forwarder's Bill of Lading?
06 May 2020
An International Freight Forwarders bill of lading is a transportation document that is normally issued (cut) by an Australian Freight Forwarder. A freight forwarder's bill of lading is a transport document which is issued by a freight forwarder. Another name for a freight forwarders bill of lading is "House Bill"
How does a International Freight Forwarders Bill of Lading relate to import and export trade?
A International Freight Forwarders House Bill is part of the documentation that a Freight Forwarder will give you when you export your goods (another more popular a preferred option is called a Seaway Bill. The House bill is issued by the freight forwarder and describes the cargo, terms and conditions and other related information. The House Bill is normally issued once your cargo is loaded onto the vessel and the vessel departed port.
Describe the major features of a Freight Forwarders Bill Of Lading ?
Freight Forwarders normally present the house bill on a international freight forwarder's house.
A freight forwarder's bill of lading issued and signed by a forwarder without indicating any signing authority either a carrier or as agent of the carrier. In some occasions forwarder companies sign FBLs "as carrier", especially when their clients require a letter of credit compliant bill of lading.
Some freight forwarders bills of lading are subject to Hague rules (and USA carriage of goods by ocean rules) , other freight forwarders bills are not subject to the rules you will need to check the small print on the face of the house bill and on the back under terms and conditions.
Normally an international freight forwarder's house bill of lading is authorized by the freight forwarding company and notes the terms and conditions of carriage. The freight forwarders house bill does not container details in relation to the carriers contract ,the carrier contract is usually stated on the master bill of lading. 

IS A FORWARDERS HOUSE BILLS OF LADING ACCEPTABLE UNDER LETTERS OF CREDIT ?
Unless noted in a specific letter of credit , it is possible to present a freight forwarders house bill of lading.
UCP 600 RULES will apply and the House Bill Of Lading must be in accordance with the UCP 600 rules.
If a letter of credit requests a marine bill of lading or carriers bill of lading, forwarder's bill of lading (house bill of lading in other words) or multi modal bill of lading without any problem, as long as the presented document conforms the respected letter of credit rules.
DOES THE FREIGHT FORWARDERS BILL OF LADING NEED TO BE SIGNED
Yes, it does, if the cargo is travelling under a letter of credit then the Bank or Financier my lodge a discrepancy such as unidentified carrier or they may claim the document does not conform to the above mentioned UCP600 standards. Lodging discrepancies can cause the logistics chain delays and also costs money due to hold ups in the shipping process.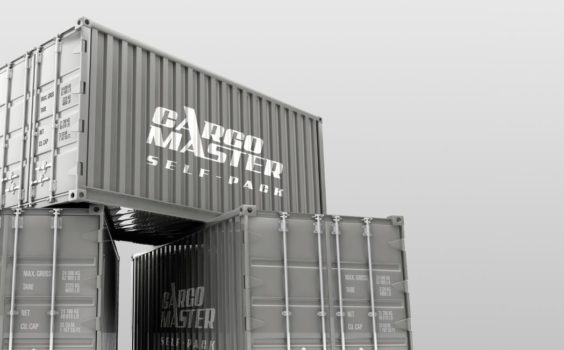 INTERNATIONAL SHIPPING CONTAINERS BUILD UP AT AUSTRALIAN PORTS
02 May 2020
The corona virus in Australia has caused a sharp decline in consumer demand and could further put pressure container storage facilities and freight forwarders around Australia.
As was reported by loadstar last week containers are building up at ports and international shipping container stations around the world as economic activity dives..
Australian media reports highlight transport companies in Victoria expect a shortage of shipping container space within a month, as retail remains closed and commodities go unsold Port of Melbourne chief executive Brendan Bourke said container storage yards were full of empty containers which would have to be transported back to Asia. Moving empty international shipping containers back to Asia is proving to be a problem due to the withdrawn capacity by shipping companies. In total about 20 vessels have skipped port calls so far.
With additional inbound imports arriving over the coming weeks, a backlog of cargo ordered before the coronavirus crisis began, Mr Bourke said the port was urgently searching for backup sites to store the overflow. As a result, some shippers and transport operators are concerned about possible detention and demurrage (D&D) charges, should they be unable to unpack and return containers to shipping lines.
The director of the Container Transport Alliance (CTAA) said " Many transport companies are fielding queries about possible container storage capabilities and additional warehousing capacity in the event that shipping container supply chains are held up at the customer end. "If full boxes are to be stored, we need the shipping lines to provide container detention relief." Said Mr Chambers
Mr Chambers noted that some shipping companies , including Maersk and CMA CGM, had already rolled-out contingency storage solutions, which may provide some respite, and services by warehousing matchmakers such as tenant could also help to address the problem.
Shipping Australia argued that D&D was a vital aspect of container supply chains. It said the reduced demand for forward import orders would mean carriers would be forced to reduce services "in order to survive".
It added: "This is likely to impact on the availability of equipment such as food-grade and reefer containers for export, and on the availability of slots and plugs for exports.
"With this outlook, it is even more important now that containers are unpacked and returned so they remain in the supply chain."
Terminals around Australia have made no allowance an extension in free time, which Shipping Australia said was a "good thing, as we all have a vested interest in seeing units picked up from the terminal, minimizing the risk of congestion".
"For the same reason it would not be good for shipping lines to make a general extension on de-hire periods, as it would encourage all, not only those in earnest need, to be slow to unpack and return their containers."
VIRGIN AUSTRALIA'S FIRST CREDITORS MEETING REPORT
30 APRIL 2020
Administrators of Virgin Australia's ,Deloitte says it is confident a buyer for Virgin Australia will be found for the financially strapped airline. Interested parties are said to number more than 20 and Deloitte won't reveal the identity of interested parties.
At Virgin Australia's first creditors meeting on Thursday 30th April 2020, administrators advised that 8 prospective buyers have signed confidentiality agreements and negotiations are ongoing with others.
It is rumoured that interested parties in Australia's second largest airline include Melbourne based BHG Capital and United States private equity companies Apollo Global Management and Oaktree Capital . It has also been reported one of Australia's wealthiest individuals billionaire miner Andrew Forrest from Western Australia  is another interested party.
Deloitte have said they have been encouraged by the high calibre of the applicants.
"It's still early days, yet I've been encouraged by the level of sophisticated party interest in the sale," he told creditors.
Administrators Deloitte estimate Virgin Australia is likely to owe more than A$7 billion with over 10,00 creditors.
The amount owed and number of creditors is likely to increase as time passes.
At the meeting Deloitte expressed their intention to keep Virgin Australia in the skies and outlined to creditors the administration process..
"We remain strongly focused on restructuring and refinancing the business … bringing Virgin out of external administration as soon as possible in an outcome that will retain jobs and the airline's contribution to Australia and its economy," he said.
Deloitte expect to have a sale finalised by the end of June 2020. Deloitte intend to apply to the Federal court to extend the convening period prior to the second creditors meeting.
A creditor committee was appointed at the meeting to represent their interests.
Due to the corona virus the creditors meeting was held remotely via conference call approx. 1300 people logged into the question and answer session..
The administrators claim the corona virus epidemic could not have come at a worse time for the airline and was the cause of Virgin Australia being put under administration.
The Australian stock market suspended Virgin Australia's shares on April 14th 2020. Shares in Virgin Australia have dropped over 40% in 2020 and were at 8.6 cents per share when they were suspended from trade on the ASX.
The airline was unable to stave off the administrators even after standing off over 8000 staff in April. Virgin Australia's biggest hit was the travel bans implemented to combat the corona virus.
Virgin Australia aircraft have been seized (under a lien) for outstanding airport fees owed to Perth and Adelaide airports. Australia's major airports have said they do not intend to seize aircraft, even though the are owed many millions of dollars.
The Australian Government has rejected calls to bailout Virgin by way of loans or an equity stake, with government ministers instead pressuring Virgin's major shareholders to help.
The airline was 90 per cent foreign owned, with Singapore Airlines, Etihad Airways and Chinese conglomerates HNA Group and Hanshan owning 80 per cent between them. Richard Branson's Virgin Group still owns 10 per cent.
Interestingly Richard Branson will likely be included in the long list of creditors by way of his approx. A$1 million per month payment from Virgin Australia to Branson's Virgin Group ,representing royalty payment for the Virgin name. Any new owner of the airline may change the name to avoid these payments
More than 15,000 people risk losing their jobs if a decision is made to carve up the airlines assets to service the outstanding debt.
Deloitte has retained Houlihan Lokey and appointed Morgan Stanley to advise it on restructuring the company.
Virgin is operating a reduced 64 return domestic air freight Australia flights a week while assisting in international freight runs and federal government-supported evacuation of Australians in Hong Kong and Los Angeles.
VIRGIN AUSTRALIA BONDHOLDERS LEFT EXPOSED AND CONCERNED
29 April, 2020
Global leading law company Hogan Lovells is meeting with some bondholders of in administration airline Virgin Australia prior to the scheduled meeting of creditors on Thursday 30 April,2020.
Virgin Australia was placed into voluntary administration last week after the Australian government rejected Virgin Australia's request for a 1.5 billion dollar bailout loan.
Virgin Australia's major shareholders (including Singapore Airlines Group and Richard Branson's Virgin Group) decided not to inject more capital into Virgin Australia. It is estimated Virgin Australia owes more than A$6.8 billion to more than 12000 creditors.
Hogan Lovells has not been officially appointed, but has been meeting with bondholders regarding their standing in relation to other creditors
Virgin Australia is now directing all queries in relation to the airlines administration to the administrator Deloitte. Deloitte stated that bondholders are a "key creditor group" and creditors have been advised of the coming meeting on Thursday and any updates before then. Deloitte spokesperson also said he had no doubt that bondholders will be attending the meeting.
Virgin Australia's bondholders are owed in excess of A$1.99 billion. Bondholders are considered unsecured lenders and as such bondholder investors will line up behind , the administrator, employees, secured lenders and aircraft lessors, meaning they could see 10% recovery value, alternatively with a worst case scenario they may not see any money at all from the sale of Virgin Australia.
"The various bonds have been broadly issued and significant numbers of retail investors are thought to hold bonds in relatively small amounts," commented Harris at Hogan Lovells. "This could impact on efforts to gather together sufficient holders in order to be in a position to protect their interests."
Administrators Deloitte said "9 parties have expressed interest in purchasing Virgin Australia, we are delighted with the interest received so far". It is understood that some parties are now in due diligence, with a view to making offers on the purchase of the airline. The administrators have expressed a desire to make a quick sale, however a lot depends too on the outcome of Thursday's creditors meeting. Restructuring Virgin will be an enormous task, costing huge sums of money, all sorts of obstacles need to be overcome for example the aircraft currently seized at Adelaide airport and Perth airport
Virgin Australia in administration is presently operating (with govt guarantee) a small fleet of aircraft with flights, destinations and limited domestic air freight and international air freight cargo capacity
Talking about the same company but on the other side of the world, Richard Branson's Virgin Group is also experiencing severe financial difficulties. It has been reported that Mr Branson is in talks with various parties in relation to the outright sale of Virgin Atlantic or a loan. Richard Branson , who owns an Island (Necker Island) in the Bahamas, has offered it up as collateral for a loan. Mr Branson's reputation has taken a bit of a hit with a petition being circulated in England requesting his knighthood to be revoked
Photo: InSapphoWeTrust via Wikimedia Commons.
STATEMENT FROM THE TRANSPORT WORKERS UNION (TWU) ON VIRGIN AUSTRALIA
27 April 2020
The Transport Workers' Union is urging the Federal Government to save thousands of jobs at Virgin Australia and work with administrators in the event that they are appointed for a solution on the company.
TWU National Secretary Michael Kaine said: "This is a terrifying moment for thousands of Virgin workers. The airline has two decades of providing decent jobs, a safe working environment and excellent service for the travelling public. It is a viable and much needed business and without it Australia will struggle to get its economy back on track once the crisis abates. There is still time for the Federal Government to work on an investment plan to get through this period of crisis and taxpayers will get a double benefit. The Government will retain a competitive aviation market and they will get a return on their equity stake."
"The Prime minister has promoted the concept of hibernation, of keeping viable businesses afloat through this crisis. That must include Virgin and the only way to do that is a government equity stake in this business.
"Countries around the world have recognised the extraordinary circumstances that the aviation is in and where they have stepped in and saved jobs. If the Federal Government does not move to save Virgin the Prime Minister must explain why Virgin workers don't matter? Why don't their families who depend on them matter?"
The Transport Workers' Union earlier today urged the Victorian, NSW and Federal Governments  to financially assist Virgin, following a pledge by the Queensland Premier for $200 million aid for the airline.
In letters to the State and Federal Government Kaine, the Vic/Tas Branch Secretary John Berger and the NSW Branch Secretary Richard Olsen state:
"This is a very uncertain time for Virgin workers. While all of Australia is experiencing the stresses of altered life, with many people stood down from their jobs, the anxiety among Virgin staff is heightened given the airline's difficulties and the fact that they worsen in a very public way on a daily basis. We ask that you consider these workers and to examine your state's capacity to give them and their families the certainty they need about their future. We believe it is also in the interest of the travelling public that Virgin remains a viable airline to ensure an efficient, reliable service right across Australia. A monopoly by one airline after this crisis ends will hamper the nation's ability to restart and get back to where it was."
The Federal Government faces a potential entitlements and redundancy bill of $800 million if it allows Virgin collapses.
A crisis roundtable on Friday involving Virgin CEO Paul Scurrah and all trade unions representing airport workers heard a call for the Federal Government to take an equity stake in return for bailing out airlines. Source TWU
INTERNATIONAL SHIPPING CONTAINER MOVEMENTS DOWN BY OVER 10 PER CENT
26 April 2020
An analysis organised by maritime intelligence company eeSea has shown the real extent of  COVID-19 on International Shipping Container volumes.
A total of 302 of 2,693 sailings, or 11%, have been cancelled in May on all the main shipping line trades routes.
To 30 June of 2020, a total of 1,675 sailings have been cancelled, or around 11%; which comes out at 13% for 2M, 17% for Ocean Alliance and 17% for THE Alliance, while only 8% of non-alliance sailings have been cancelled.
Commenting on the numbers, Simon Sundboell, CEO and Founder of eeSea, said:
"Understandably, 'blank sailings' are the talk of the town among container shipping and supply chain professionals these days. But to truly understand the impact, you need to look beyond the daily trickle of carrier advisories and the number of cancelled sailings. Instead, you need to look at the reduction of container shipping capacity and the pattern that is forming for the weeks and months ahead."
Source: eeSea
Accounting for variations in vessel capacities between services, as well as taking into account entirely ceased services (beyond blanked voyages and temporarily suspended services), the resulting reductions in capacity offers a similar picture. However, the critical information is in the detail.
On, for example, the Far East – North America eastbound head haul (including Suez services), the actual deployed vs proforma capacity ratio, after blanks and suspensions, for May is 80% – almost as big a reduction as the February ratio of 71%. YoY (Year-on-Year), including discontinued services, the reduction in May is 21%.
Source: eeSea. Hellenic Shipping News
eeSea produces these numbers globally, for all trades, services and carriers, down to a daily port departure level.
Says Simon Sundboell: "If I were a shipper in Asia or a buyer in Europe, this is the number that is critical to my business, including whether my shipments could be at risk; and how to plan contingencies."
The other benchmark head haul trade, Far East to Europe westbound, shows similar capacity reductions. Details are outlined in the appendix below; of note, however, is that in June Ocean Alliance will overtake 2M as the largest alliance on the trade lane for the first time since Oct 2019.
Carriers and ports are likewise offered these numbers for benchmarking purposes.
Source: eeSea, Hellenic Shipping News
"A lot is happening these days, and it can be hard to keep a tab on it. This is why we at eeSea track it all in real-time. We map blanked – or 'void' – sailings, as well as discontinued and suspended services, as soon as the announcements are made. Sometimes announcements aren't made, so we also track the carriers' schedules frequently and discover unannounced blank sailings."
Per April 22, the status on the major trade routes is as follows:
FAR EAST – EUROPE HEAD HAUL (Med + Northern Europe)
Far East to Europe westbound will see 14% of sailings, or 18 of 127 sailings, cancelled in April. This corresponds to a capacity reduction of 12%.
This is down from 36% cancelled sailings in February, and 21% in March. Currently, 19% of sailings in May are already announced as cancelled, and 12% in June.
THE Alliance has cancelled 22% of their April FEA-EUR sailings, and already cancelled a whopping 32% in May and 34% in June. 2M and Ocean Alliance are at respectively 12% and 10% in April, and 16% and 12% in May. However, it should be noted that Ocean Alliance cancelled 40% and 30% of FEA-EUR sailings in February and March.
Over the six-month period from January to June, the alliances have cancelled 18% of FEA-EUR sailings, with Ocean Alliance at 17%, THE Alliance at 23% and 2M at 14%.
With the currently announced capacity reductions, 2M will drop below Ocean Alliance in actual deployed capacity in June for the first time since Oct 2019.
For the first half of 2020, the current announced reductions amount to a 17% YoY drop in deployed capacity, from 11.2m in 2019 H1 to 9.5m TEU in 2020 H1.
FAR EAST – NORTH AMERICA HEAD HAUL (East + West coasts, inc. Suez service)
Transpacific eastbound will see 234 of 249 sailings, or 14%, cancelled in April. This corresponds to a reduction in capacity of 13%.
This is still down from the 28% cancelled sailings in February. March saw 9% cancelled, and currently 20% of sailings in May are announced cancelled, and 15% in June.
THE Alliance has cancelled 19% of sailings on Transpacific eastbound in April. 2M and Ocean Alliance are at 16% and 11%, respectively.
However, over the six-month period from January to June, the 2M, Ocean and THE alliances have cancelled 18%, 12% and 19% of sailings respectively.
For the first half of 2020, the current announced reductions amount to a 16.5% YoY drop in deployed capacity, from 12.4m in 2019 H1 to 10.7m TEU in 2020 H1.
Source: eeSea
21 APRIL 2020 (0931 hrs)
VIRGIN AUSTRALIA ENTERS ADMINISTRATION:
After many weeks of speculation, the overseas based owners of Virgin Australia have decided to hand over control of the financially troubled airline to administrators,
Deloitte. 
Australian domestic cargo operations will be affected in the short term with the removal of Virgin Australia's wide body aircraft from the intercontinental route. Wide body aircraft are capable of carrying heavier and larger air freight compared to the more popular
737 narrow body
.Currently
Virgin Cargo
has limited cargo capabilities with only 737 narrow body aircraft still operating around Australia.
Before the COVID outbreak in Australia Virgin Cargo was running wide body aircraft from Melbourne, Sydney and Brisbane to Perth and return. Due to the extra cost of running wide bodies ,it is likely any new restructured Virgin will be operating without wide body aircraft.
Major competitor Qantas Freight will be the only airline running wide body aircraft East -West. Freighter services around Australia have not been affected. We can all expect to see not only increased air fares but also higher air freight charges.
Airline Industry governing body
IATA
has confirmed what was expected with a 10 per cent drop in air freight for the month of Feb 2020, keeping in mind the real impact of the corona virus will be seen in the coming months, especially the months of March, April and May -2020 for the Australian market. A reduction in domestic air freight is expected due to the cancellation of most domestic flights around Australia.With the reduction in commercial domestic flights throughout Australia
Virgin Australia and Qantas close to funding package with Australian Government
18 April 2020
Qantas and Virgin Australia are close to signing off on a
multi-million dollar funding package
with the government to help the airlines maintain operations and keep flight fairs affordable. The funding comes on top of a $1 billion package the government has already committed to, to keep the aviation industry afloat during the coronavirus crisis.
Swiss shipping company Mediaterranean Shipping (MSC) has informed the market that they may have been targeted in what appears to be a cyber attackas of 10 April MSC website is down for more information see here.
15 April 2020
The company informed on its social media accounts that its website MSC.com and myMSC were not available amid a network outage in one of the company's data centers in Geneva.
The company's website was still down at the time of publication of this article.
International Shipping Giants MSC and CMA CGM are now offering container storage in North American Ports to help counter demurrage charges, due to import processing delays. Shipping industry spokes person claims financial impact of virus to be felt well into 2021, however most major shipping lines are well placed to ride out the financial impact of corona virus .
The Australian Government has introduced new rules in relation to managing the spread of Corona virus around ports and international container shipping facilities. The new rules are designed to help facilitate the smooth movement of import and export sea freight from and to Australia. The Australian government recognises the importance of efficient maritime shipping in and around Australia
A report published 8th April, 2020, by the World Trade Organisation (WTO) states that world trade could fall by as much as 32% due to the disruption in economic activity caused by the corona virus. The decline in economic activity will be felt in all sectors and greater that the trade slump during the crises of 2008, with technology and automotive industries hardest hit. The good news is the report highlights a recovery in 2021 but is unable to give any indication as to the size or speed of any recovery. The Director General, Roberto Azevedo said: "The crises is foremost a health crises which forced states to take measures to protect peoples lives.
Virgin Atlantic has operated its first ever DOMESTIC AIR CARGO CHARTER  only charter amidst the operational challenges brought by the Covid-19 upon the aviation industry.
The VS698 from London Heathrow for New York JFK on 22nd March created history for the airline as it departed with two pilots, one cabin crew member and a hold filled with 12490 kilograms of pharmaceutical and medical supplies.